Aquafitness
Our Aqua programmes are a fun way to improve your overall health and fitness in a low impact environment that reduces the strain on joints and muscles. Taught to music by our professional instructors, there are classes suitable for all levels of fitness and are payable on a casual basis.
To book, email [email protected] or call 04 296 4746.
Feel the joy of rediscovering exercise…
Take the next step in your journey to health and wallow in the sensation of awakening your stronger, more flexible body.  This lovely low impact class in deliciously warm water will remind you what it feels like to 'Move'.  Our professional, experienced instructors want to share their love of exercise and knowledge of movement with you.  They will ensure your technique is sound as you become aware of correct posture and how to engage it.  Importantly they will also focus on balance, strength and the one we all want more of… flexibility!
Ōtaki Pool
| | | |
| --- | --- | --- |
| MON | 10.15am | AquaEase |
| THURS | 10.15am | AquaEase |
Coastlands Aquatic Centre - These classes require enrollment for a full term
| | | |
| --- | --- | --- |
|   | Time | Class |
| MON | 11.30am | AquaMove |
| TUES | 9.00am | AquaEase |
| | 9.45am | AquaEase |
| | 10.30am | AquaEase |
| | 1.00pm | AquaMove |
| | 1.45pm | AquaMove |
Fun, Fun, Fun… 
Oh, and exercise too! Come along everyone – you truly don't want to miss these fabulous classes. Imagine this… fantastic music, engaged passionate knowledgeable instructors and lovely like-minded people all there to improve fitness, gain strength, and you guessed it… have fun! These are not your everyday fitness classes… these are specially designed AQUA fitness classes – where magical properties reduce stress on joints, and resistance during all movement facilitates a highly beneficial overall body exercise… and don't forget, the aquatic environment is also great for recovery from injuries! If you haven't tried working out in water, then you definitely should. We have a range of classes, and I know you'll find one that's suitable.
AquaLow: If it's moderate intensity, minimal impact you're after, AquaLow may just be the perfect class for you. We offer three 45-minute Low Intensity classes a week, designed with your joints in mind. Your knees will thank you as you enjoy the weightlessness and resistance of the water while improving fitness and toning muscles.
AquaHigh: If it's intensity, energy and a heart pumping workout you seek, try this class. You'll increase your cardio fitness, gain strength and tone muscles during a session where all exercises can be scaled to suit your ability. With four high intensity classes per week your fitness will improve in no time.
AquaDeep: Taught in deep water with buoyancy belts, this incredible class has no impact at all… but don't think for a second that you're not going to get a great workout! This is our highest intensity class and a favourite of many. Your core stability, endurance and cardio fitness will all be tested… but the results will be well worth it, and the fun will keep you coming back for more. We have two deep water classes available each week so come and give it a try.
Otaki Pool
| | | |
| --- | --- | --- |
|   | Time | Class |
| MON | 9.15am | AquaFit |
|   | 6.15pm | AquaHIIT |
| WED | 6.15pm | AquaFit |
|  THU | 9.15am | AquaFit |
| FRI | 9.15am | AquaFit |
Coastlands Aquatic Centre
| | | |
| --- | --- | --- |
|   | Time | Class |
| MON | 9.15am | AquaHigh |
| | 10.30am | AquaLow |
| | 7.00pm | AquaHigh |
| TUES | 9.15am | AquaDeep |
| WED | 9.15am | AquaHigh |
|   | 10.30am | AquaLow |
| THUR | 9.15am | AquaDeep |
| FRI | 9.15am | AquaHigh |
|   | 10.30am | AquaLow |
Waikanae Pool - During summer season only
| | | |
| --- | --- | --- |
|   | Time | Class |
| MON | 9.15am | AquaFit |
| TUES | 7.00pm | AquaFit |
| WED | 9.15am | AquaFit |
| FRI | 9.15am | AquaFit |
Zuri Brudenell
Hi, my name is Zuri (which is Swahili and means 'beautiful') I have over 30 years of teaching experience including qualifications in Exercise to Music, Step, Swiss Ball, Yoga, Zumba, Pilates and more.  With a background in modern contemporary dance and a passion for health, fitness, and well-being I have the energy to motivate and inspire you.
Through movement, breath, and stillness the pathway to health is available to all
---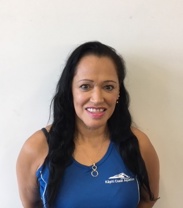 Caroline Jenkins
Passion changes everything
My passion for fitness started in 1985 when I began teaching Les Mills Group Fitness. Over the next 30 years I represented Les Mills as a Presenter, Trainer, Assessor and Group Fitness Manager.
I also Competed, Coached and Judged for the New Zealand Competitive Aerobic Federation.
3 years ago I discovered Aquafit and absolutely loved it. This challenging aqua workout was a surprise to me and I know you will be challenged and inspired by this fantastic program. The people, the movement and the music create a fun environment of change and wellness.
Discover Aquafit today.
---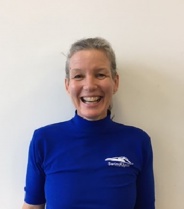 Wineke Van'Thof
Aquafit!  Music! Movement!  I love it, and you will too. 
I teach; small group AquaMove classes in warm water designed to improve mobility and strengthen slowly. Fun and challenging high and low intensity AquaFit classes with great music and amazing people. Deep water classes, an amazing way to keep fit with no impact on the body. Aquafit works the whole body, with core and posture just a couple of my favourite things to concentrate on. 
There is so much fun and social goodness to be had in these classes! I have 10 years of experience teaching water fitness, and I'm here to help you.
---