Workshop Testimonials
Does the author inside you want to come out?
You may have not yet written a word or you may be part-way through your novel. The big question is: When you finish writing – what next? The way ahead seems unclear, filled with obstacles and unanswered questions:
How should it be formatted? How do I get it published? What about marketing? How do I know if it's any good? Does it need to be professionally edited? What will it all cost?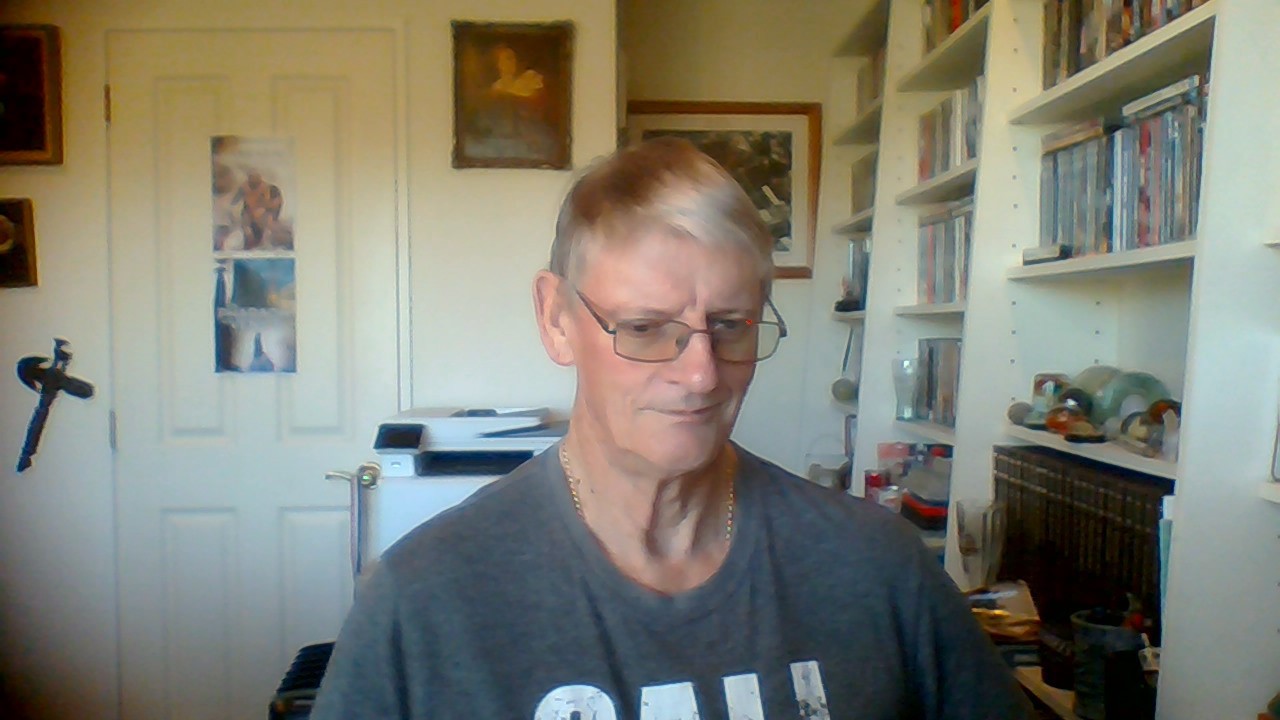 I noticed an advertisement in the local paper for a workshop on Self-Publishing at Kapiti Library and I attended, my head filled with just these questions.
One by one, each of the obstacles I had imagined standing between me and the publication of my stories were removed and one by one my questions were answered.
The great thing about these workshops is they're not run by academics who teach publishing for a living; they're run by people just like us who've actually done it all, found the answers, know how to do this and how to do that and know the best companies, products, and software to use along the way. They've become very successful authors and they want to pass on what they've learned.
The workshop gave me the confidence to 'just go ahead and do it' and I'm very glad I did. I especially like the idea of being in complete control of the publication process.
I've now published two novels plus a collection of short stories and a 66-verse poem, all in both e-book and printed book (hardcover and paperback) formats. At the moment, I'm working on a sequel to my first novel.
Navigating the self-publishing world might seem daunting but these workshops made it so simple that the questions I started with are no longer a concern and I can concentrate instead on writing which is the part I really enjoy.
https://owentrevorsmith.com/
This is a fantastic series of workshops that provides a comprehensive, informative, and practical guide to self-publishing and marketing your book.
In addition, the facilitator Diana Holmes, shared her personal journey and experience as an author and publisher with us.  She is an inspiration to us all!  Her guidance has been invaluable to me.
With her encouragement and support I have published four books in the 'Older and Bolder' series, in e.book, kindle, and paperback formats.
Thank you so much Diana.
https://www.angelarobertson.nz/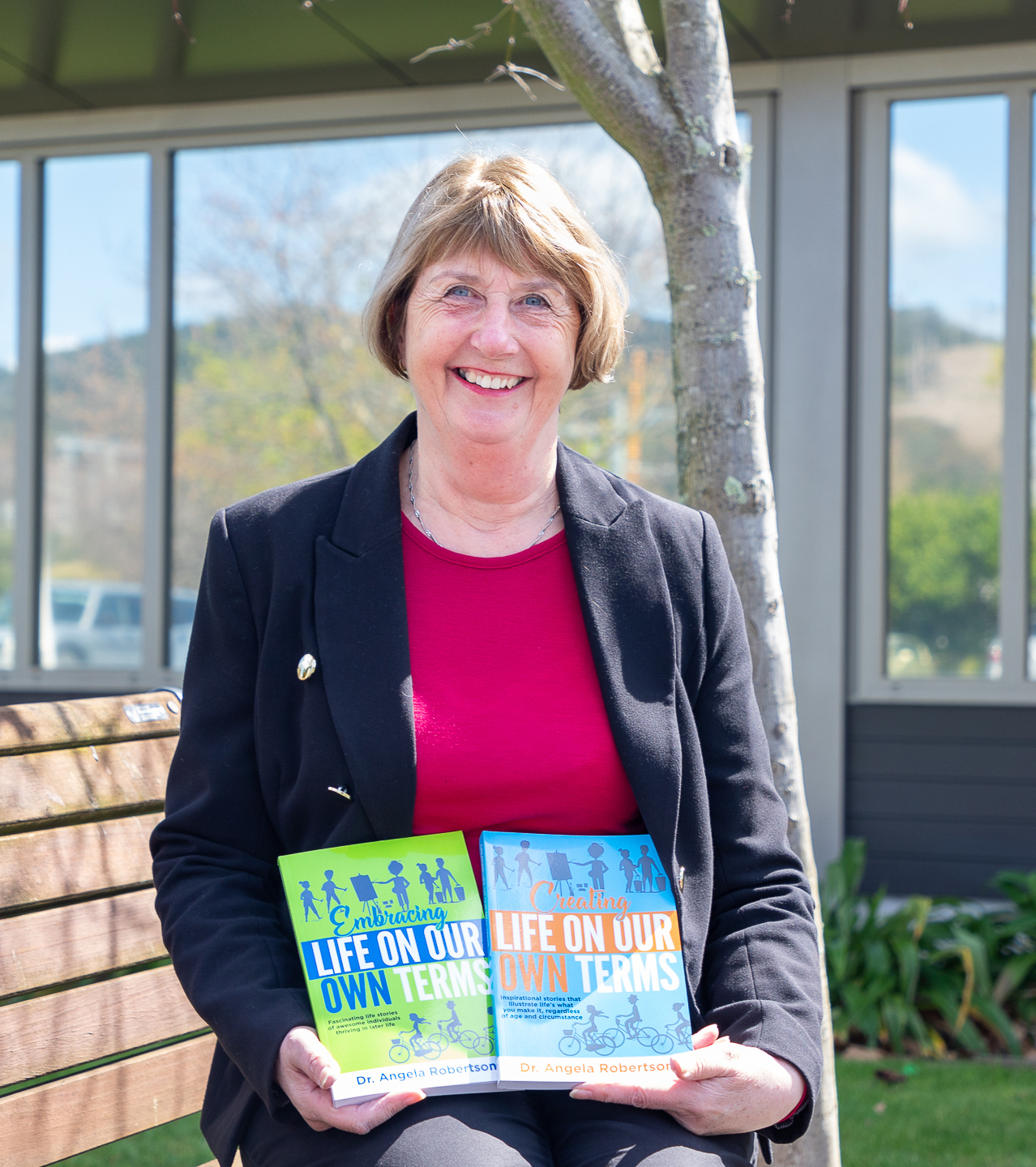 In 2015, a notice appeared in my local paper for a self-publishing workshop being run by Paraparaumu Library. Among all the novels I had in-progress, there was one in particular I'd always dreamed about publishing. However, I'd heard enough stories about how difficult it was to get traditionally published that I thought I'd never get there.
I'd heard of self-publishing but hadn't really thought that it was something I could do. Nor had I realised that a lot of my downloads from Amazon were self-published. The dream to publish had always lingered in the background so I signed up for the workshop and it was the best thing I have ever done for my writing.
Turned out, too, that the hosts – Diana Holmes and Leeann Morgan – were very successful self-published authors, which proved that this was a legitimate publishing route. They were inspiring and knowledgeable, and so easy to talk to.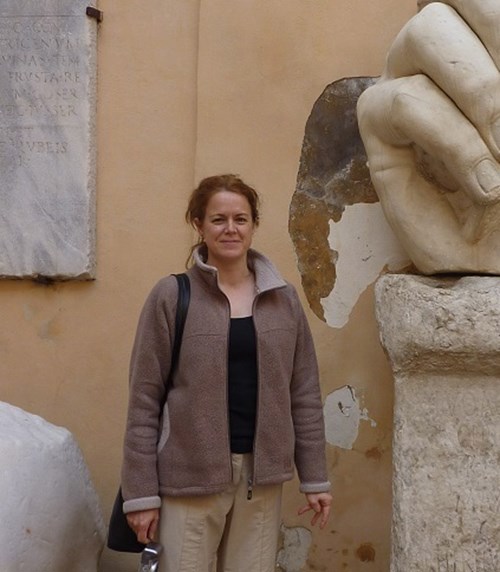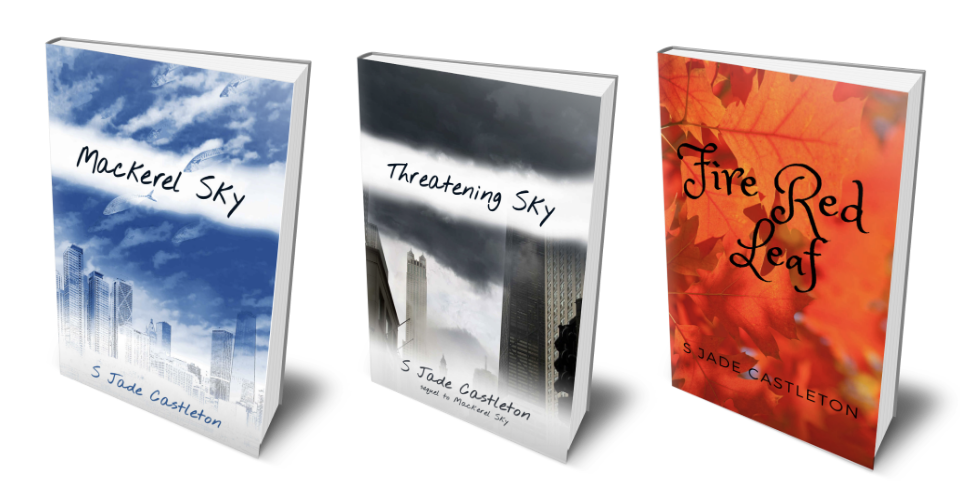 The workshop was an overview of self-publishing as they'd experienced it – including its history, the power of Amazon, and the integral part that the author plays in this arena. You direct everything that happens to your work from start to finish, choosing when to bring in external help (such as a cover designer or beta reader).
I came away from the workshop with a new belief that my novel would get published and that I was fully capable and legitimately able to sort this publishing dream out myself. To further my knowledge, I also attended several of the specific workshops, including on cover design, Smashwords, websites and newsletters, and how to upload to retail platforms.
In 2018, twenty-two years after the first words hit paper Mackerel Sky was published to Amazon and to Ingram Spark (Print on Demand, eBook supplier). It is also available on Google Books. In July 2019 I published the sequel, Threatening Sky. I'm bad at marketing them but I doubt I would even have published them if I hadn't signed up for the library's publishing workshop. Now my main concern is always 'what to publish next?' rather than 'how do I get published?'
https://www.amazon.com/S-Jade-Castleton/e/B07DSRXYLD
Since attending the self-publishing workshops at Kāpiti Coast District Libraries, Moira Kay has written and published a variety of books, including post-apocalyptic novels and contemporary romances, under a number of different pen names. She says her writing career all started with the workshops.
"Only halfway through the draft of my first novel, with little confidence in my abilities, I happened upon the self-publishing workshops offered at the Paraparaumu Library. The people I met and the skills I acquired through these workshops, both inspired, and assisted me to successfully finish, publish and launch my books, my way.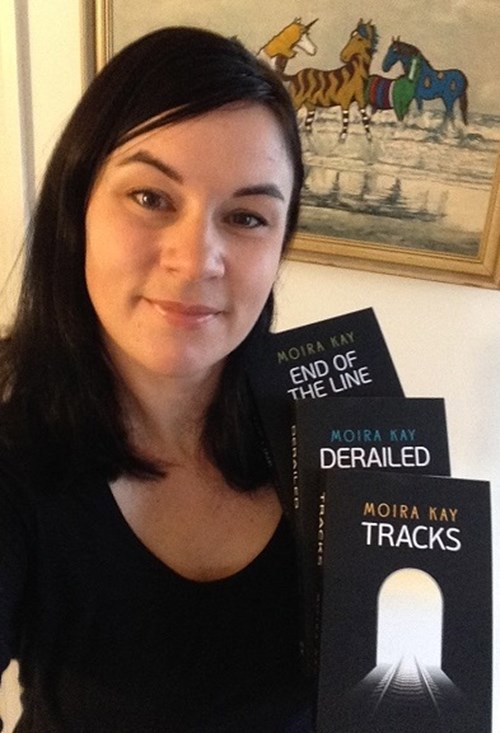 Each workshop was interactive and easy to follow, with loads of support. It didn't seem to matter which stage of the writing process we were in, all the information was relevant and helpful, and broke down a task that at times felt insurmountable, making it easy to digest.
I've always had stories streaming through my head, but it wasn't until a few years ago that I decided to let them out. Amazed at how easily I was swept away by the fictional world I was creating, it didn't take long for me to decide that becoming an author was definitely for me. Becoming an independent author initially seemed a world far more daunting than the one I was creating in my now published Tracks trilogy - an adult, post-apocalyptic romance full of action and grit, but I credit these workshops with making the self-publishing process a delight to navigate."
---
Anna Kenna
Local children's writer Anna Kenna attended the self-publishing workshops after having a number of books published through educational and traditional publishers. Anna was keen to try self publishing and since completing the course has re-published one of her books as an e-book and print-on-demand version, through Amazon. She has just finished writing her third novel.
"Doing the course introduced me to a whole new world of publishing that puts writers at the centre of their craft and enables them to market their product and have a direct relationship with their readers. It has been extremely empowering and motivating.  
"I particularly like the modular approach of the course which allows people to choose which modules are going to be most useful to them and to repeat some if necessary to get to grips with some of the more complex technologies.  It was a steep learning curve to gain the confidence to use all the tools required to successfully self-publish -  but well worth the investment.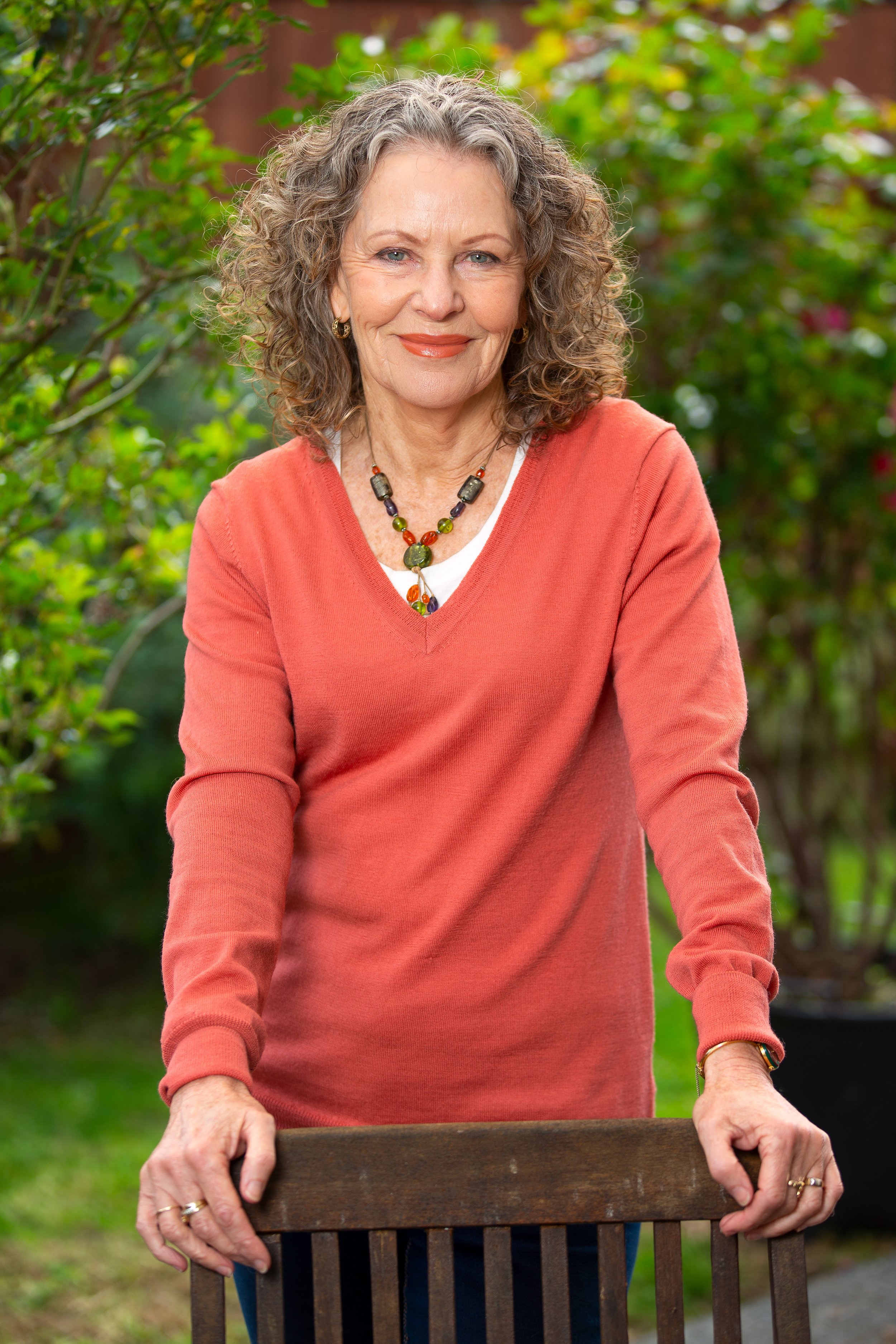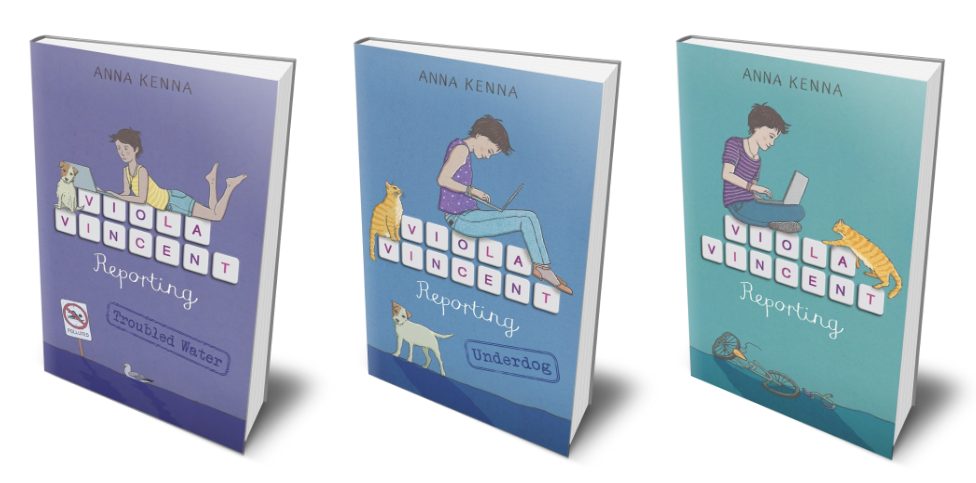 "For me the course showed me the route to becoming a self-published author and gave me the tools to enable that to happen. As a result I have developed a series for children/young adults and have just finished writing the third book.
"We are so lucky to have internationally-successful self-published authors in our community who are generous enough to share what they have learnt and make it accessible through our local library."
https://www.annakenna.com/
---
Peter Fleming
Kāpiti resident, writer and broadcaster on Coast Access Radio
"In mid-2016, as a record of a journey I had made many years before, I produced 2 hard back copies of a book using Book Wright software. I then discovered Diana's course at Paraparaumu Library on self-publishing. This opened up a whole new world for me and I consequently published an e version of my book for sale on Amazon.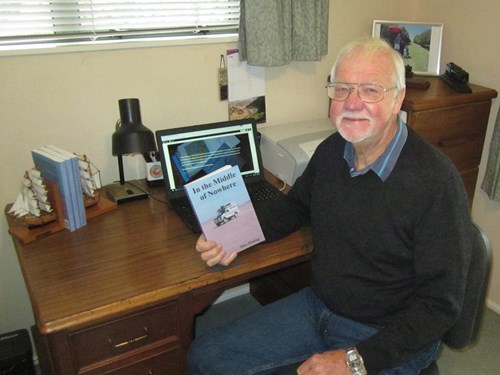 Further information from Diana revealed that I could also publish my book as a paperback version using the Print to Order facility available through Create Space.
Not only have the library courses given me a whole new hobby but, in addition, monthly get-togethers of aspiring authors at the library give us an opportunity to swap experiences and encourage each other to persevere and achieve our writing aspirations."
https://peterflemingblog.wordpress.com/
---
Brian Colegate
"Urged by many to write a book about his unlikely lifetime journey, Brian Colegate found it to be a most rewarding experience to be so frank, especially regarding mental health issues. He finally climbed the parapet, spurred on by the self-publishing workshops run by Kāpiti Libraries."