Public Art and the Public Art Panel
Vibrant, dynamic, moving, thought-provoking, restorative, challenging – what is the role of public art?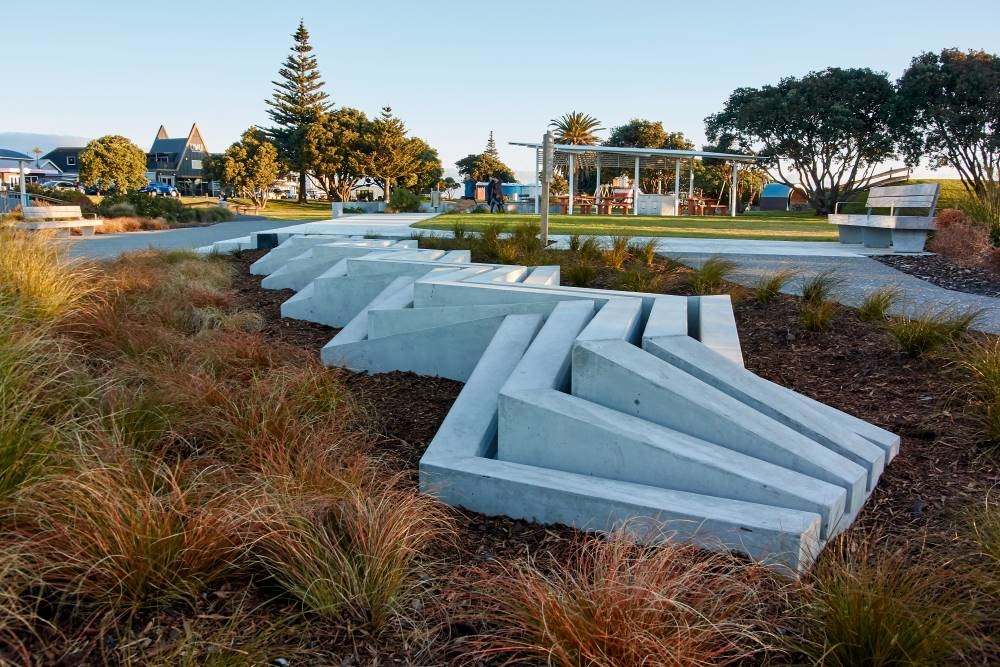 Kāpiti Coast District Council has a strong commitment to encouraging the arts in the community, both visual and performing arts. Supporting and encouraging a culture of creativity and innovation promotes the District's sense of community, civic pride, and distinctive identity, and is an important way to celebrate the whakapapa and history of tangata whenua as well as matawaka and cultural identity through Toi Māori.
An important way to enhance the cultural identity of the District is through public art, which may be permanently exhibited indoors in public buildings, or installed or created outdoors, often as an integrated aspect of our outdoor structures. Our public artworks include major artworks commissioned by Council, artist-designed elements integrated into Council developments, or community-led projects such as murals or temporary installations. Council annually approves its Public Art Programme which sets out a list of sites to install public artwork. (Disruption from COVID-19 affected Public Art Programme activities and planning in 2020, but we are resuming our Programme planning in early 2021).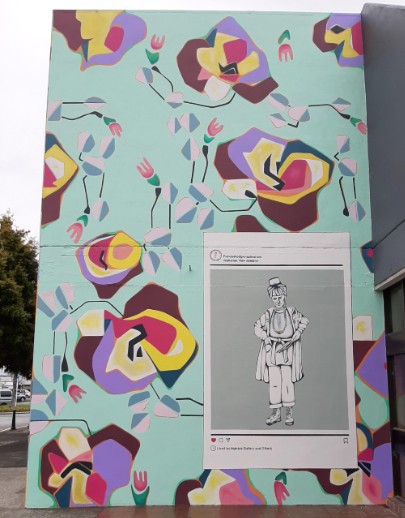 In June 2020, we installed and blessed our major artwork commissioned by the Public Art Panel, Tohorā by internationally renowned artist Kereama Taepa. A stunning, multi-media work is integrated beautifully into the recently refreshed Te Uruhi/Maclean Park, and honours a particularly significant site for mana whenua Te Āti Awa and Ngāti Toa. Tohorā is based on the traditional Aramoana pattern, and features ambient lighting and sound effects to evoke the passage of whales and the concept of journeying. It is particularly beautiful in the darker hours!
Also completed in June 2020 was the temporary mural on the old Waikanae Library building, which honours the iconic artist Frances Hodgkins, one of New Zealand's best known artists who had particular links to Waikanae. The artists, Kate Hartmann and Ruth Robertson Taylor, were commissioned by the Public Art Panel in 2019. The mural adds vibrancy to the recently rejuvenated Mahara Place and showcases an important part of our artistic heritage. You have the opportunity to "take a selfie with Frances" and post it to the Instagram address on the mural franceshodgkinsatmahara. 
Other lovely murals in the district which have been done in collaboration with or support from the Council include the Otaihanga Domain toilet block mural, and Metamorphic by Theo Arraj at Kāpiti Lights.
The Public Art Panel
The Council appoints the Public Art Panel to provide expert strategic advice to Council, to assist and advise on the Public Art Programme, and to commission major public artworks.
The Panel has five members, from Council members, Te Whakaminenga o Kāpiti, and Mahara Gallery, nominated by those bodies, and two independent arts professionals selected through a public process. Members bring to the table their understanding of public art in public spaces in Kāpiti, their experience in strategic development of public art, their knowledge of urban design, and their expertise in integrating artistic elements into Council developments and community-led projects such as murals or temporary installations.
More information on the roles and responsibilities of the Panel can be found in the Terms of Reference.
Council approved the following appointments to the Panel for the 2019–22 triennium:
Janet Bayly, Director of the Mahara Gallery (Mahara Gallery Trust nomination)
Councillor Janet Holborow, Arts Portfolio (Council nomination)
Tracey Morgan, Te Whakaminenga o Kapiti representative
Nick Ray (urban design professional)
Robin Simpson (independent urban design and arts professional).
Contact the Arts Advisor for more information and how to make proposals for public artworks: [email protected]