Checking in on our community
COVID-19 is impacting our community in different and evolving ways. Here are some stories checking in on how things are going.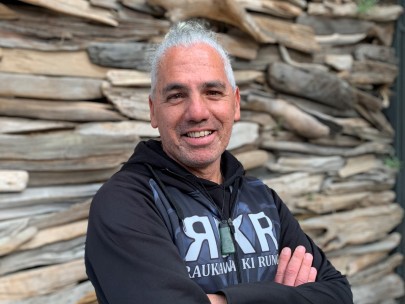 Joseph Te Wiata is a generous guy – with his time, his energy, and especially when it benefits his community.
If you shop at New World Ōtaki, you'll likely know Joseph and his cheeky grin from his time managing the door and keeping shoppers safe during the COVID-19 lockdown.
Joseph temporarily swapped managing his Ōtaki fitness gym Body and Soul for life as an essential worker, ensuring shoppers maintained physical distance, and sanitising trolleys. 
Unofficially, he entertained and offered a kind, patient ear to anyone waiting in line that needed it.
"I was trying to do my bit for the community and keep people safe. That was always my priority. You have a chat and work through the negative, but focus on the positive. Community spirit is thriving out there. We look after each other. I'm so proud to be part of a community that just gets on with it," he says.
So how are things going after lockdown?
You'll find Joseph back at the gym with his regulars, as well as some new faces that he calls his "New World members". He says he thought he was well connected in the community before COVID-19, but now every time he pops out he'll bump into some of his "new mates".
Joseph is noticing that there's still a lot of anxiety out there with the potential for future outbreaks, especially for people with businesses. Will we have another lockdown? Will my customers keep coming back?
He's finding that motivation for coming to the gym is changing too. His clients, now more than ever, are seeking social connection and using exercise to improve mental health.
"Exercise helps you think and make better decisions. In stressful times, it's a release that can help people handle things better. There's a lot we can't control right now but we can control how we respond to things and how we look after ourselves."
Joseph, a proud father of four, says that the last few months have given him the opportunity to reflect on his lifestyle and what's most important going forward. After working 14-hour days at the gym, he says his best memories from lockdown were being able to take afternoon bike rides with his son, and sitting down together as a family for a movie in the evening rather than walking in halfway through.
"Work is important but family is more important. The future is uncertain so we need to live in the present and enjoy that quality time with the people that matter."
---
Life for Ripeka Thomson of the Kāpiti branch of St Vincent de Paul is busy enough in ordinary times.
Adding in a global pandemic and its resulting lockdown saw the work of the social justice charity ramp up dramatically.
In a usual week, Kāpiti-based "Vinnie" Thomson will coordinate support to around 60 individuals and whānau, primarily through food parcels but also firewood, blankets and furniture. Vinnies also provides financial assistance and advocacy across emergency housing and benefit entitlements. 
Thomson says that as the COVID-19 lockdown began to bite, that number increased significantly, stretching the ability of local volunteers to meet demand. On the ground in Kāpiti (operating from Paekakariki to Ōtaki) Vinnies had two volunteers during Level 4, three under Level 3, and a return of 15 under Level 2.
"In May we fed an additional 260 people, with our busiest week being food to 89 individuals and whānau on top of our usual service, which would probably be supporting 50 to 60 people a week," Thomson says.
"There were a couple of weeks where we ran out of food. Food was donated, but in rāhui how do you collect it, and where do people take it when there are limits on where you can drive and how far you can go?"
They hustled their way through though, and Thomson says Kāpiti has been fortunate to have a network of agencies, charities, businesses and individuals work together to make sure those who were struggling were supported.
The district was also less impacted than other areas, like Hamilton, where Thomson says the St Vincent de Paul office was inundated.
When short of food, Thomson was able to reach out to the emergency operation centre run by Kāpiti Coast District Council, which could facilitate more food deliveries, and in the early stages of lockdown she was grateful to receive food from one of the New World supermarkets, which raided its own bakery supplies to bag up flour.
"There has been just so much kindness, we're very lucky in Kāpiti.
"I've been overwhelmed by how generous and kind people are. People phoning to say they'd saved or bought some extra food they weren't going to use and would leave by the door and we would go and collect it, practicing safe social distancing.
"I felt that there was really nice manaaki among the different groups who work in Kāpiti, great support from WREMO, and also support from our Porirua branch."
With life returned to something closer to normal Thomson is enjoying the more social aspects of her work, while staying prepared for further spikes in need as the full economic impacts of the virus become clear. 
"Direct contact is part of the service and the nature of the work we do, hearing people's stories and helping them figure out how to go forward, and it makes a big difference when you have that face-to-face experience, versus that drop and dash. So it's nice to get back to 'normal'."
---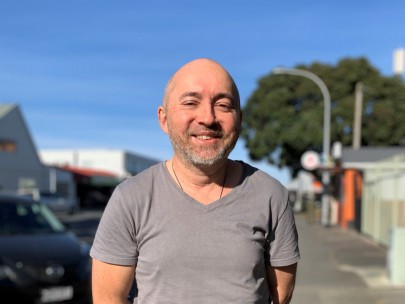 Like all mental health services across New Zealand, Paraparaumu Beach-based counsellor Martin Sloman is flat out. He says there is enough need in Kāpiti that he could easily work 24 hours a day, seven days a week. Even then, he sometimes feels that he is the ambulance at the bottom of the cliff.
Martin describes COVID-19 as a pressure cooker that's widened existing cracks in mental health – things like anxiety, depression, relationship issues and substance abuse.
"It's all the usual life stuff that people struggle with only the need has increased and all the bad coping strategies people lean on are enhanced," says Martin.
There's also a general sense of unease – a "feeling of an impending storm" – as the pandemic rages overseas and New Zealand moves between alert levels to manage new outbreaks.
This unease is manifesting in different ways, including the spread of misinformation and new resistance to measures aimed at preventing the spread of the virus, like wearing face masks.
"This is all about people trying to regain control in an environment where so many things feel out of our control."
Martin, who is a co-founder of Whirlwind, a men's mental health charity enabling men to positively embrace their mental health, believes that the solution for many of the issues he helps his clients grapple with is kindness and connection.
"Kindness is how we help ourselves and connect with each other. Work within the circle of your control and focus on how our actions can make a difference rather than being a victim to what's happening around you. Giving your neighbour a wave and offering to take out the bins. Show your humanness and connect with others. Doing something nice for someone else gives you a little buzz and gives that person a little buzz too. Whatever the act is, it's reinforcing that we are all in this together."
Recognising the warning signs that things are starting to wobble is also really important in managing mental health.
"The secret to good mental health is resilience, which comes from knowing yourself. When things start to wobble, it's about recognising it, taking the time and putting measures in place to deal with it. We all have a passion, something that brings us joy. It's often something that might not be overly useful and usually gets sacrificed when we're under stress. Prioritise your passion – this is your resilience."
Moving forward, Martin is keen to see our Kāpiti community take greater care of itself and others and, to support this, has launched the Kāpiti Kindness Trust. The premise is simple – there are 55,000 people living in the Kāpiti district and if every person donated $2 a month, you'd have $1.3 million a year that could go towards resetting the mental health compass by sharing and rewarding kindness.
"We all need to feel like we belong, that we matter, that we are cared about and that we have the ability to care for others."
Kāpiti Kindness Trust Facebook | Kāpiti Kindness Trust website
---