Recognition for our biodiversity work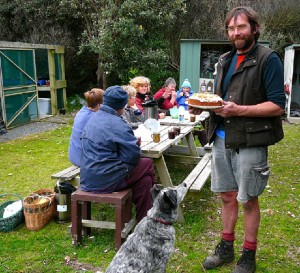 The Council's broader commitment to sustainability was recognised in 2011 we won the 'Central and Local Government Stepping Up' category in the Ministry for the Environment's prestigious Green Ribbon Award.  The awards recognise "the outstanding contributions of individuals, organisations, businesses and communities to protecting and enhancing New Zealand's environment." 
Our winning case included providing community groups with practical support, education and grants via our Environmental Restoration Officer and Biodiversity Advisor; and prioritising environmental sustainability and resilience as part of the Council's economic development plans.
In 2010, our work to protect biodiversity was also honoured with a New Zealand Plant Conservation Network Award. Winning the 'Local Authority' category, the Council took its place among a diverse group of plant conservation champions, described as New Zealand's "leading guardians" of the country's native plants. The award made specific mention of Council's progressive direction towards preserving and improving local biodiversity.