Community noticeboards
We have 10 community noticeboards that are available for community groups to book free of charge.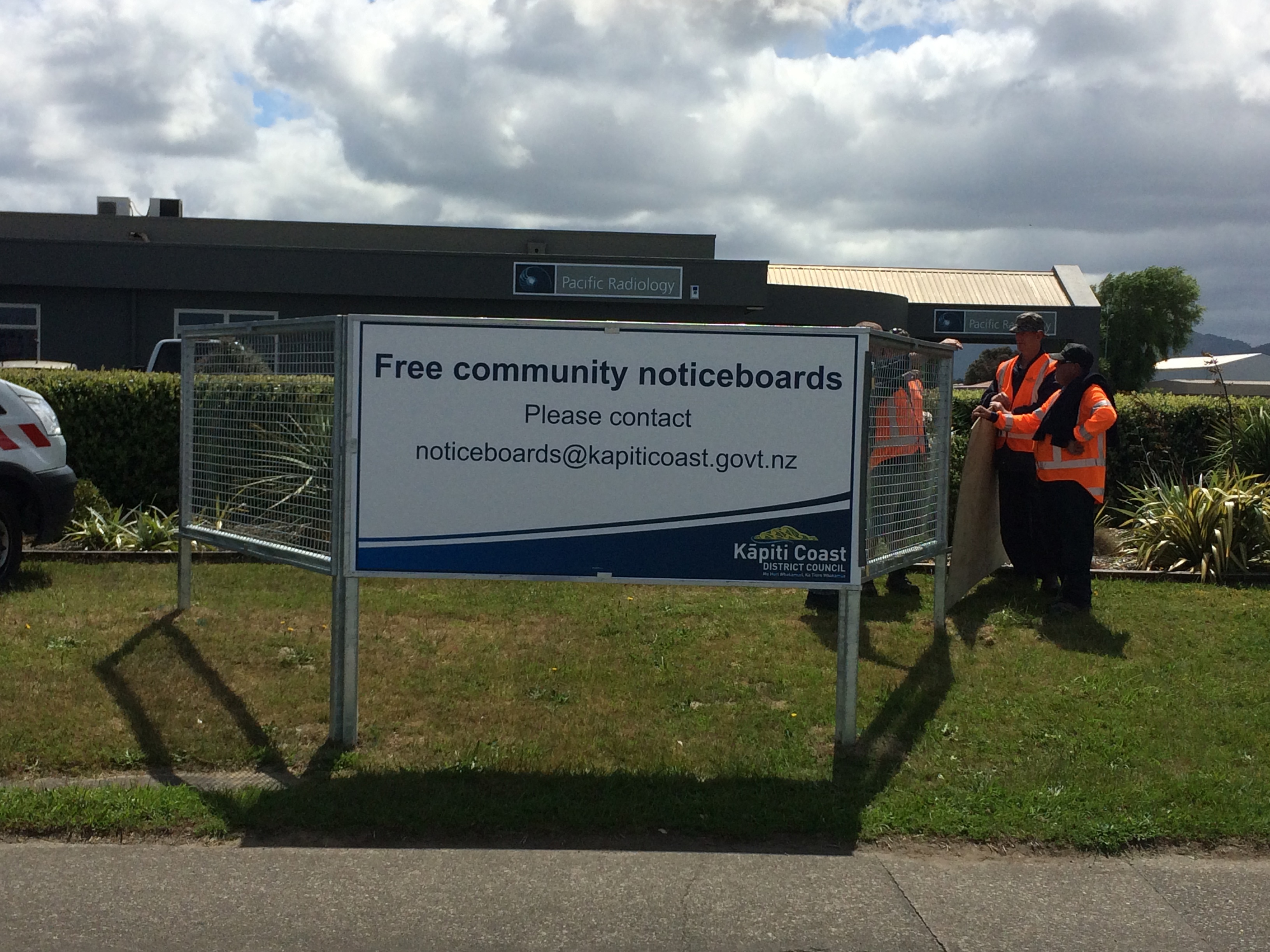 The noticeboards are able to be booked for a maximum of four weeks at a time, provided the advertisement meets the criteria. We also use the noticeboards to promote public information messages, events and projects when space allows. The noticeboard locations are:
Ōtaki Library, Main Street (x1)
Te Moana Road (Karu Crescent), Waikanae (x3)
Kāpiti Road (Arko Place), Paraparaumu (x3)
Raumati Road (opposite Hillcrest Road), Raumati (x3)
Because the noticeboards are located near busy roads there are certain restrictions to ensure the safety of road users and the group that is responsible for installing and removing the sign. These are detailed below. Read the full Community noticeboard guidelines[PDF 343 KB]. 
Booking a noticeboard
Booking a community noticeboard is easy. First make sure your organisation and proposed sign meet the community noticeboard guidelines above.
Once you are satisified you meet the guidelines submit the following form, or email us if you need further information.