Public place recycling trial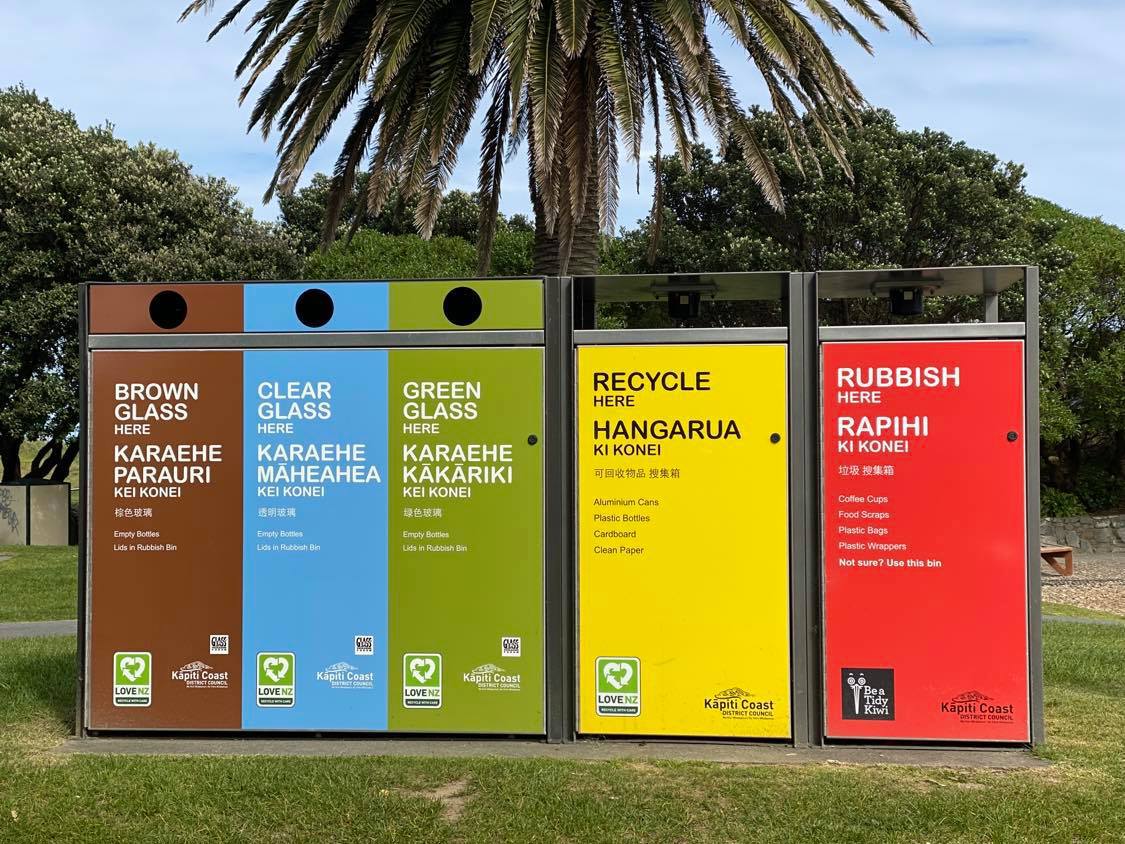 Council are running a park-based station for recycling your waste while you're out and about. This trial started in January 2020 at Te Uruhi/Maclean Park in Paraparaumu, and is ongoing. 
The trial includes three recycling bins for different coloured glass bottles and jars, and a yellow bin for clean plastic bottles and containers, tins, cans, and paper and cardboard items. 
Any non-recyclable items in the bins (such as dirty plastic or cardboard items, takeaway coffee cups, food scraps or soft plastics like bags or wrappers), contaminate the whole bin, and all of the contents have to be sent to landfill.
Users can help by emptying bottles of any liquids and putting food waste in the rubbish bin before using the recycling bins.
The trial will assess:
the cost of servicing and maintaining the bins
whether the station is used correctly. 
If the trial is successful, public recycling bins could be rolled out to other public places around the district. 
Audit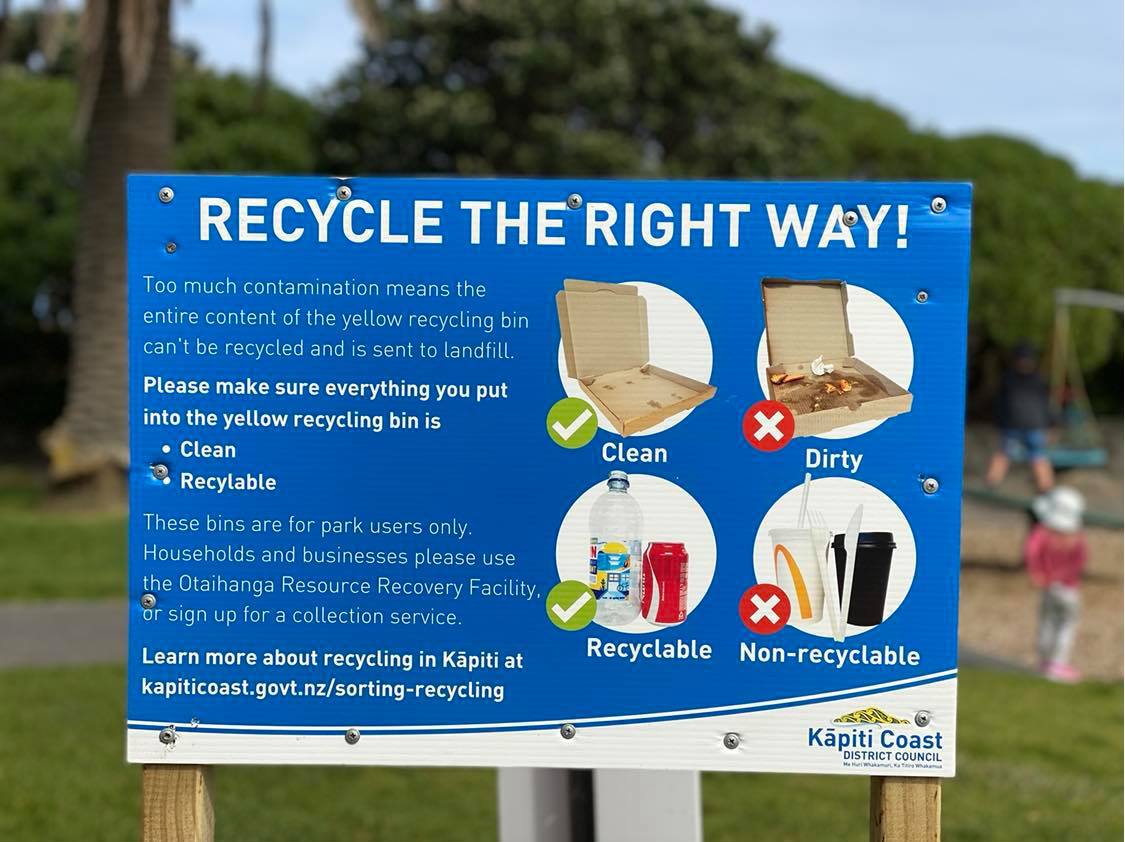 We audited the bins in January 2021, and found the yellow bin wasn't being used correctly. Non-recyclable items including coffee cups, aerosol cans, plastic cutlery, and dirty recyclables had been put in this bin, meaning all the contents of the bin had to be sent to landfill. If you have any questions about what can and can't be recycled in Kāpiti, check out our What can be recycled page. 
Household recycling had also been put in these bins. We encourage all local residents and businesses to recycle; however the Maclean Park recycling bins are only designed for small amounts of on-the-go recycling. The bins fill up quickly when household recycling is added, leading to overflow issues and increased collection costs for ratepayers. 
We can still get this right though! The next audit is planned for early November, to see if the use of the bins has improved. The trial ends by the end of 2021, and we'll make a final decision about the public recycling bins in 2022.