Major projects and initiatives
In this Long-term Plan, we'll do more work on projects we know are high priority for the community – like Waikanae Library and our stormwater upgrades – and we'll get started on some new initiatives.
As outlined in the section Investing for resilience and growth, page 20, we've developed a substantial work programme to help stimulate our local economy as it rebuilds from the impacts of the pandemic. This includes work already identified as high priority and some new projects. You're welcome to comment on any of the items. Some projects, like the Waikanae Library and town centres, already have dedicated community input processes that will continue. 

Read pages 64–73 in our consultation document, Securing our future[PDF 8.41 MB], to learn more about our Major projects and initiatives.
Waikanae Library
Our four district libraries are highly valued by our communities and we know how important a library is for Waikanae people. We're prioritising a long-term solution for the Waikanae Library and service centre, in Mahara Place.
Engagement and consultation is already under way to broadly determine the future purpose of libraries, with further detailed consultation on scope and design of this facility to be undertaken in year one of the project.
We do know that users have already expressed they want a generous, flexible space and we want to take the opportunity to consider if the facility could have a broader use.
This new, multi-use space could become an anchor facility in Mahara Place, contributing to the regeneration of Waikanae town centre by encouraging greater community connection with local businesses and acting as a social hub for the community. Potentially, it also provides an opportunity to support commercial activity and housing. We will develop a detailed proposal for consultation with the community.
We have budgeted $13.8 million for 2021/22 to 2024/25.
See Waikanae Library to have your say.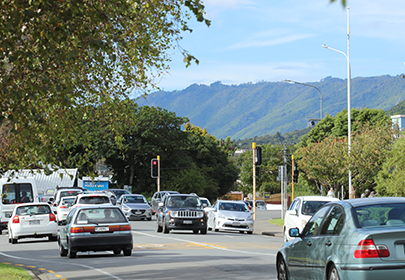 Link road
Along with our investment in town centres, we've been working on making it easier to get around the district, and move between the expressway, our business and shopping centres and bus and train stations. This has been a priority regionally for a number of years.
Over the next three years, we've budgeted $25 million to link Arawhata Road and Ihakara Street in Paraparaumu, to provide a strong east–west connection for the town centre, and respond to growth in the area. 
This will reduce congestion on Rimu Road, take traffic off residential streets, and provide extra future-proofing for Kāpiti Road, which we widened in 2020 to deal with increased traffic. Easier connections will help revitalise and grow businesses in Paraparaumu and towards Paraparaumu Beach.
The road aligns with commercial development plans, so Council can work with those private investors to get the best outcome for the community.
We have an opportunity to build this link road in a creative and sustainable way to provide for cycling and pedestrians, and make this road and the town centre safer for vulnerable users.
Subject to a successful business case, the link road project will be jointly funded by Waka Kotahi NZ Transport Agency.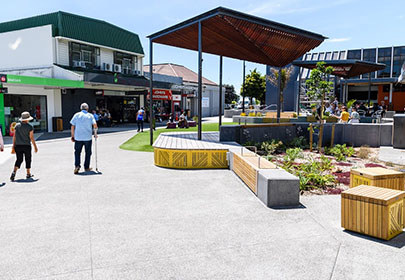 Town centres
We're halfway through our 14-year, $41 million transformation of Paraparaumu and Waikanae town centres. This investment is a key contribution to our community's social and economic wellbeing.
For the past seven years we've been working with our communities, our Iwi partners and Kāpiti businesses to create vibrant, diverse and thriving centres that are accessible, and reflect the unique flavour of each area. The focus of this work has been to attract visitors and investment, and more higher-paid jobs.
With State Highway 1 becoming a local road, Transmission Gully nearing completion, and our focus on economic recovery from COVID-19, as well as our work on a link road in Paraparaumu and developing plans for a new Waikanae Library, this is a great time to talk to our communities again to review our future priorities, and look at other town centre improvements for the longer term.
See Projects to find out about each town centre.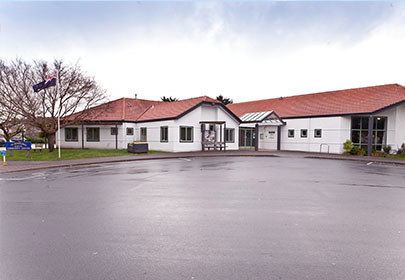 Te Newhanga Kāpiti Community Centre
Our role in supporting community connectedness and resilience was highlighted in the response to the pandemic.
Our Te Newhanga Kāpiti Community Centre in Paraparaumu is a hub for a range of community services and activities. Unfortunately, the building is no longer fit for purpose and is unable to provide for the future needs of the community. It has significant issues with water coming in and mould. We need to rebuild or replace it.
This project will see Council begin the design process for a new community centre in 2021/22. We need to consider how a centre can best contribute to our community's wellbeing, what this means, and what it might include.
We have budgeted $5 million over 2021/22 and 2022/23.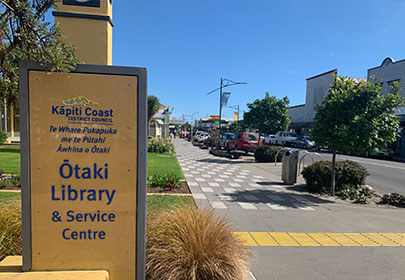 Ōtaki community facilities
Ōtaki is growing, and good quality local facilities are important for the community. This means we need to reshape our current community facilities in Ōtaki. Our main focus is the library and Memorial Hall, but we need to understand what facilities are needed in the community and this will be included in our planning.
We want to start exploring options in the first three years of this plan, though any major work is likely to be done later in the term of the plan. Work agreed would start in year four.
We have set aside budget of $9.9 million over three years from 2024/25.
Ngā Manu Nature Reserve
Kāpiti's Ngā Manu Nature Reserve is a superb conservation initiative and visitor drawcard for our district. The 14-hectare reserve is one of the largest remnants of coastal lowland swamp forest on our coast, and provides a haven for native birds, and a link for birds flying between Kāpiti Island and the Tararua Range.
The trust that runs the reserve has plans to develop a visitor centre. With Council's support, they applied to the Provincial Growth Fund in 2020, but unfortunately were not successful.
Ngā Manu makes a unique contribution to our environmental and economic development outcomes, and we've budgeted $266,000 to contribute to their visitor centre development, spread over years two and three of this plan.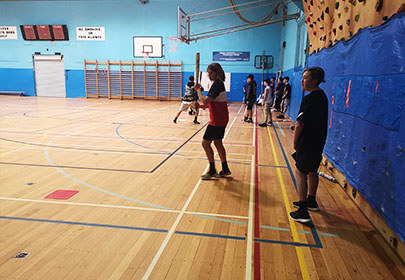 Indoor sports centre
Over the years, various ideas have been discussed for an indoor sports venue in Kāpiti to complement our outdoor facilities. We'll be exploring how we could team up with the Ministry of Education and Paraparaumu College to redevelop the college's hall into a sports centre for both school and community use – a similar model to our contributions to the community venue Te Raukura ki Kāpiti Performing Arts Centre at Kāpiti College. 
Council is already involved with the Paraparaumu College hall, and we're currently a long way through a 50‑year commitment to co-fund maintenance of this facility. We hope to update this arrangement for the future, potentially allowing us to develop an indoor sports facility of an appropriate scale (say two to three courts) much earlier than we could manage alone. The Ministry of Education is keen to see school assets better used by the community. This venue would be in addition to a future multi-purpose sport and recreation facility in Otaraua Park. With the growth Kāpiti is experiencing, these two facilities would complement each other and provide excellent amenities for our growing community.
Our focus for the next three years would be to consult with our community on what they believe we need, and how the ongoing operating costs might be funded. We would then work with the Ministry and the College to develop a specific proposal to include in our Long-term Plan in 2024.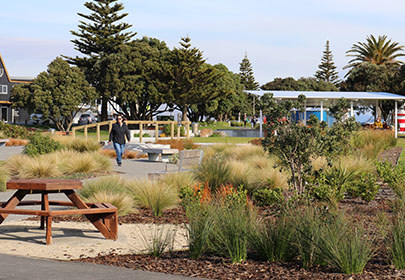 Maclean Park
We'll be continuing to improve Maclean Park as a destination for all, an intergenerational park that is a point of pride for our district.
Over the next two years, we will be spending $2 million on stage two of the development plan implementation. We will upgrade the toilets to provide modern accessible facilities including more toilets and new showers, while the much-loved skate park, that has served generations of Kāpiti Coasters, will also be improved in consultation with the community.
We'll also be preparing the ground for future upgrades to the play spaces (including an older persons' area and water plaza in years to come).
Council had already budgeted to improve the skate park. The Paraparaumu-Raumati Community Board proposal strongly promoted the value of advancing the development of the park and Council agreed to include the upgrade of the toilet and shower facilities.
See Maclean Park to find out more.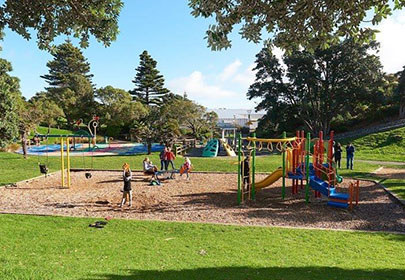 Playgrounds
Part of the Kāpiti lifestyle revolves around enjoying our outdoor spaces – our parks and reserves and playgrounds. We currently maintain 49 playgrounds across our district, and costs for maintenance and replacing equipment keep rising. We want to look at how we can best manage this for the future.
We want to consider how we could provide better value for money, while allowing for best practice, and replacing equipment to allow for age and safety. Should we keep the same number of playgrounds and incur increasing costs, or do we consider reducing the number and investing more in those? And what are the best ways to consult and communicate with the areas of our community most affected?
There will be specific opportunities for the community to give input throughout the process. This is likely to be in 2022/23.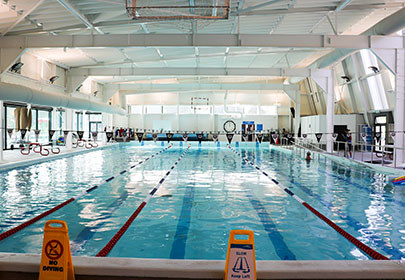 Ōtaki Pool upgrade stage 2
After the very successful stage one upgrade to the Ōtaki Pool in 2017, it's time to move to stage two. This will include increasing the heat efficiency of the building, reducing its carbon footprint, and upgrading the changing rooms. 
The heat efficiency upgrade was planned as a result of the stage one rebuild. To enable us to get the full benefit of the heat recovery, the changing rooms also need to be upgraded.
These activities support our climate change emergency declaration response. The work will cost $3.4 million spread over years two and three. This includes $1 million to help deliver emissions reductions in the building's operation.
Drinking water safety and resilience
Supplying safe drinking water is one of Council's most important services to our community. It's a core Council responsibility, and will continue alongside the Government's planned changes for supply of the three waters.
To make sure we can maintain a reliable and resilient water supply, we're upgrading and renewing water treatment infrastructure in Waikanae, Ōtaki and Hautere. Progressing this is a focus for the first three years of this plan.
We will continue our upgrade of the Waikanae Water Treatment plant and will spend a further $12 million in 2021/22 to bring the total investment to $21 million. This includes replacing aging equipment, bringing the clarifier plant up to modern standards, and building a new clarifier. We'll end up with two fully functioning clarifiers, which will decrease our risk in an earthquake. We're also renewing and upgrading pumps and dosing equipment that are getting to the end of their useful life.
We'll drill new bores for the Hautere water supply, to increase the plant's resilience and ensure it can consistently provide high-quality water. The Ōtaki Water Treatment Plant's equipment is also nearing the end of its operational life and needs upgrading. We'll drill one new bore to improve resilience, and give us confidence it can consistently provide high-quality water.
See Water supply for more information.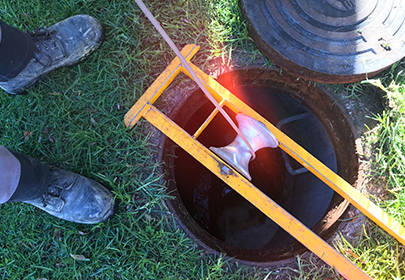 Stormwater upgrades
Flooding affects a significant number of properties in the district, and the risks are increasing with climate change impacts. How we should deal with stormwater flooding was one of the key issues in the last long-term plan, and we decided to take a comprehensive approach to upgrade or renew our stormwater assets, to minimise street flooding and protect homes, commercial buildings, garages and properties. We developed a long-term programme comprising 240 projects.
Over the last three years, we've completed about 15 projects of the programme, including the upgrade of stormwater asset capacity in William Street, Margaret Road and major asset renewals in Kena Kena catchment. Some major projects started in March 2021. The increased capacity of stormwater assets to better cope with heavy rain has resulted in a substantial reduction in flooding complaints (from 709 in 2015/16 to 344 in 2019/20). 
In this plan, we've further increased the amounts we're spending to reflect cost pressures. Based on delivery over the past three years, we have a better understanding of the scale and costs of stormwater upgrade projects. Previously, we expected to spend, around $3.6 million each year for the next three years, and we've increased this to $6.4 million per year. Total investment proposed for this Long-term Plan is $178 million over 20 years. We applied for funding as part of the Government's 'shovel-ready' projects fund, but were not successful.
To deliver this programme effectively and efficiently for the district, we're looking at different procurement approaches, including term contracts and work being done in stages to minimise delays.
See Stormwater for more information.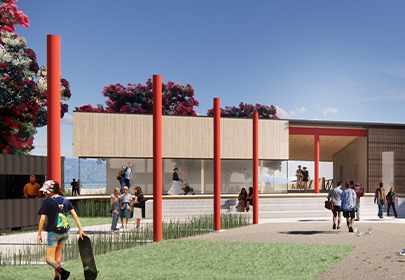 Kāpiti Gateway – Te Uruhi
Improving the departure point to Kāpiti Island and providing an iconic visitor experience has been a discussion point for our community for many years. It was consulted on during the 2017 Maclean Park Development Plan, and funding for a gateway was signalled in the Long-term Plan 2018–38.
The project involves the development of a small multipurpose and accessible gateway facility with expansive decking at the northern-most end of Maclean Park, on the south side of the Tikotu Stream. It would enhance the ecology and biodiversity of the area, restoring the stream and providing public access to and from the beach. The name Te Uruhi has been generously gifted by Mana Whenua as the name for the building.
Te Uruhi will enable us to tell the Kāpiti Island story, as well as those of the many other attractions and activities in our district, and to protect the island from biosecurity threats such as myrtle rust and Argentinian ants.
Following a Council decision in February 2021 to proceed with the Gateway, work is now under way on completing the design and the resource consent. Engagement will continue with key stakeholders. The estimated project cost is $4.46 million, of which Council has budgeted half with the Government committed to providing the other half. 
To find out more, go to Kāpiti Gateway – Te Uruhi.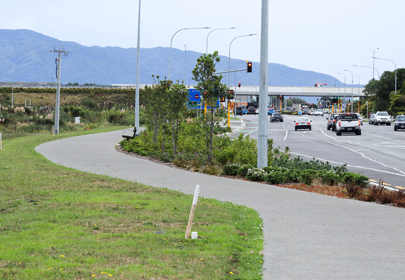 Footpaths
Maintaining and renewing footpaths and shared paths is an ongoing investment for Council, and each year we renew thousands of metres. Our community has not been as satisfied with the state of our footpaths as we would like, reflecting the low level of investment previously. 
In 2019/20, we increased our budget, and at the same time Waka Kotahi NZ Transport Agency changed its policy to begin co-funding. This saw our footpath investment almost treble, and in 2019/20 we renewed 3,475 metres of footpaths and shared paths. 
As part of this plan, we're changing our approach to do less patching and complete longer stretches of full renewals, which will be more cost effective. In 2021/22, we expect to renew a similar length of footpaths as we did in 2019/20, and maintain improvements for the next three years at the same rate as the last three.
Our proposed investment in path renewals and maintenance over the first three years of this plan is $4.6 million. We expect to continue to secure 51 percent of that from Waka Kotahi NZ Transport Agency. 
To find out more, go to Footpaths.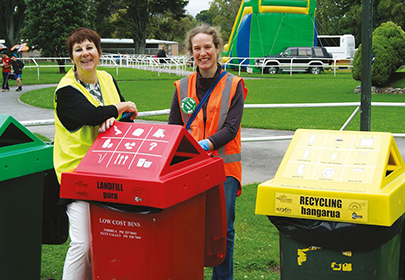 Waste minimisation
Minimising waste helps reduce emissions, use resources more efficiently, and protect our environment, so it's a high priority for us.
Council has a key role to play in providing information and education, and in 2020/21 we increased our budget to expand this work over the next three years. This means we can spend more time in the community and with schools and businesses, helping people work out ways they can reduce waste, reuse and recycle.
We have to consider affordability and cost efficiency when delivering our services, and ensure consistent services across the district. This led us to look at the Waikanae green waste and recycling site. Most users of this recycling station also have kerbside recycling services, so we're proposing to close this site from 1 August 2021. This would make levels of service for Waikanae residents similar to other urban areas of the district and allow us to invest in more waste minimisation initiatives.
We're committed to making a 30 percent reduction in our district's waste to landfill by 2026, with a focus on how we can improve resource recovery and reduce organic waste to landfill.
Construction and demolition waste, including clean fill, accounts for a significant proportion of our waste. In Kāpiti, it's estimated that half to three-quarters of the district's waste is of this type. We will be investigating and supporting resource recovery alternatives, including the development of the transfer station site at Otaihanga, to provide the community with options for diverting materials from landfill.
Food and garden waste also make up a significant proportion of our waste to landfill and we will continue to offer incentives and education to encourage behaviour change through subsidies for home composting and green bin services.
Community programmes recently supported through the Waste Levy Grants fund include Zero Waste Ōtaki recovering waste timber, PaeCycle and Maoriland composting initiatives, and containers for electronic waste recycling. For the next three years, our focus on education, better options for resource recovery and encouraging composting will help meet the recommendations from the Waste Minimisation Taskforce review and support our community to reduce waste.
To find out more go to our Rubbish and Recycling section.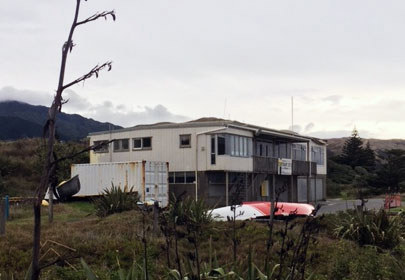 Community board proposals
As part of preparing the draft Long-term Plan, our community boards submitted proposals for projects. A number of the proposals supported work already prioritised, such as Waikanae Library, the community centre, Maclean Park and more action on housing. New work proposed was considered by Council in terms of the overall work programme priorities and budget. The following projects have been included in the proposed plan so the costs are reflected in the proposed rates increase.
Community board funding – $20,540 per year for each board to put towards local initiatives and engagement and communication with their communities.
Paekākāriki Surf Club replacement building – seed funding for the club's project to develop a new clubhouse ($51,600 in year one, and $52,993 in year two). 
Maclean Park – upgrade of the toilet and shower facilities (as part of $2 million of development over the next two years), as detailed on page 71.
Waikanae Park – funding to redevelop the park as a destination park ($444,000 in year three and $578,000 in year four).
Ōtaki Beach pavilion toilets – a full upgrade of these facilities ($1 million in year one. Council had already budgeted $500,000 for earthquake strengthening, and a further $500,000 has been added to enable a full upgrade). In this plan there is also $570,000 in year five for development of the beach park.
Haruātai Park – signage to promote all that the park offers ($15,000 in year one).