Details
Kapiti Cycling Club Road Race Championship (and Open)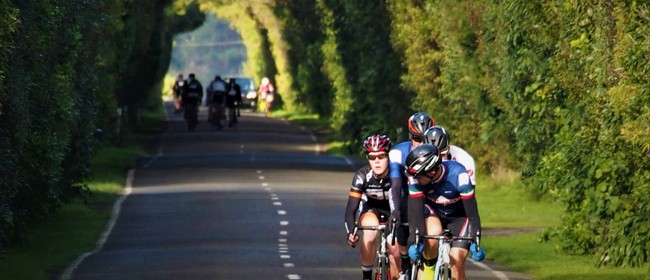 Te Horo Community Hall, Te Horo, Kapiti Coast
SUN 23 MAY 1:00 P.M. - 3:00 P.M.
The finale series of the racing season - KCC will hold its Club Championships for time trial (TT), hill climb (HTT) and road race (RR) on Sunday 9th, 16th and 23rd May respectively. The Road Race will be held on the traditional Winter Series circuit in Te Horo. . Start/Finish will be on School Rd.

The championship RR trophies will be awarded to the fastest times set by current members in the Junior, Female and Male categories. However, all riders (including non-members) are welcome to participate in the event and are eligible to win Ruth's Rider of the Day.

The loop course starts/finishes on the new extension of Old Hautere Rd. https://www.mapmyride.com/routes/view/4296974122

E grade = 1 lap (Social Circuit Certificate)
D grade = 2 laps - medals
*C grade = 3 laps - medals
*B grade = 3 laps - medals
*A grade = 4 laps
(* grades A, B, C only are eligible for Championship trophies)

To assist with the draw preparation, please pre-register to Club secretary Glynis TMK on [email protected] indicating which grade you wish to participate in.

Registration on the day will be from 12 noon at Te Horo Community Hall, School Rd, Te Horo. Note: Access from the south to School Rd is via Te Horo Beach Rd and the new overbridge. First groups will be away at 1 pm.

After the ride, please join us for the Prizegiving, coffee and cake (only $8) at Ruth Pretty's Garden Room, School Rd. Trophies will be awarded Ruth's, along with Rider of the Day - sponsored by Ruth Pretty - a voucher for coffee and cake for two.