Year one
In year one of our Long-term Plan 2021–41, we navigated the impacts of COVID-19, significant weather events, regulatory reform and more. Despite these challenges we stuck to our plan and invested for resilience and growth.
---
Overview
Following extensive consultation with our community and our iwi partners, Council adopted our Long-Term Plan 2021-41 on 24 June 2021. This 20-year plan is about investing for resilience and growth. In the first three years alone, we plan to invest $225.3 million. The plan lays out an ambitious programme of mahi/work which, even with external factors such as rising inflation and a shortage of materials, remains largely on track.
In particular, we've made some great progress in upgrading our stormwater network to reduce the risk of flooding in our communities, improving the safety and resilience of our drinking water supply, and upgrading wastewater treatment plants. Other highlights include adopting our Growth Strategy – Te Tupu Pai, our Representation Review and development of our Destination Management Plan and Workforce Plan. 
This has been an extremely busy and challenging time. As well as our usual day-to-day mahi/work, we're having to navigate the ever-changing impacts of COVID-19 on both our community and Council. We've also played a leadership role in advocating for our community's best interests as significant government changes have unfolded in water reform, resource management, housing intensification, and more.
---
Council performance report
Read our Council Performance Report for the half year ended 31 December 2021 and quarter three –1 January to 31 March 2022 at kapiticoast.govt.nz/performance-report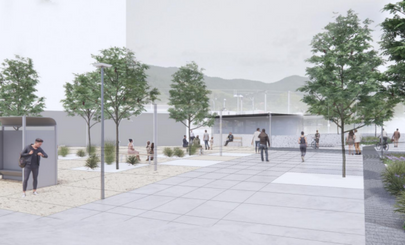 Paraparaumu Transport Hub
We've partnered with Greater Wellington Regional Council and Waka Kotahi NZ Transport Agency to expand and upgrade the Paraparaumu Transport Hub to improve our community's public transport experience, and connections to our retail area. Construction is set to start in August 2022. kapiticoast.govt.nz/transport-hub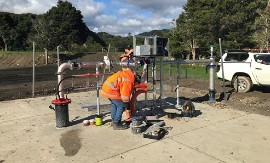 Hautere Water Treatment Plant upgrade
We're working to upgrade the Hautere water treatment plant processes to remove turbidity and ensure access to safe and reliable drinking water supply. Stage one, securing the water supply, is under way. Three new bores were drilled in early 2022 and have now come online. Stage two of the upgrade, ensuring quality drinking water, is in the early design phase. kapiticoast.govt.nz/hautere-water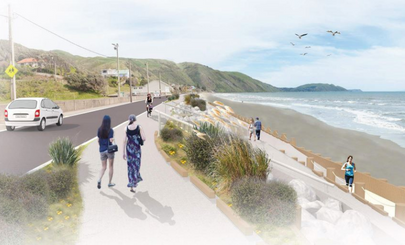 Paekākāriki seawall
Through our Long-term Plan 2021–41, it was decided we'd rebuild the Paekākāriki seawall in timber to improve protection of the road, infrastructure and the beach environment. Phase one of the build will focus on the main accessway to the beach, across from Campbell Park. Designs are completed, and we expect to release a tender for this work in mid to late 2022. kapiticoast.govt.nz/paekakariki-seawall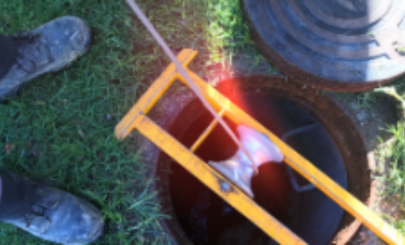 Stormwater network
We continue to upgrade our stormwater network to reduce risk of flooding to homes and businesses. Major projects are progressing across the district, with contracts ongoing. This includes stormwater upgrades at:
Ōtaki Beach (stage 2)
Sunshine Avenue
Awanui Drive
Tikotu Stream works
Riwai (stage 2), and more.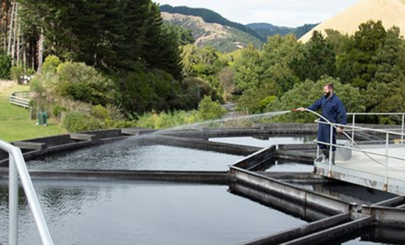 Water network upgrades
As well as the urgent work under way on the Hautere water supply scheme, we're undertaking a number of upgrades across the district to provide high-quality drinking water and ensure there's enough water to fight fires when needed. This includes the now-completed Tasman Road 1.5-kilometre trunk water main upgrade, which has boosted the water supply to the Ōtaki central business district. kapiticoast.govt.nz/water-supply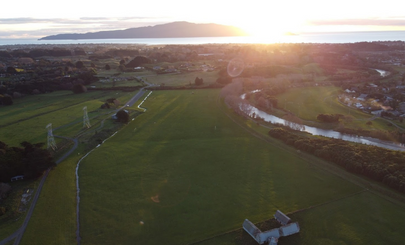 Developing Otaraua Park (stage 2)
We're continuing work to develop Otaraua Park into a multi-purpose sport and recreation facility. The concept design for the sports pavilion and amenity block is now complete, and the detailed design phase is under way. kapiticoast.govt.nz/otaraua-park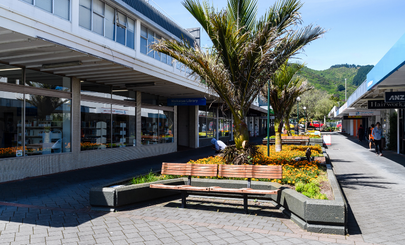 Waikanae Library and Community Service Centre
Following Council's approval of $13.8 million in the Long-term Plan 2021–41, a three-stage project is under way to develop and build the facility. The scope of works and initial planning are complete for the first stage of work – to develop a framework for the Waikanae Town Centre, featuring the new or upgraded library and service centre.  kapiticoast.govt.nz/future-waikanae-library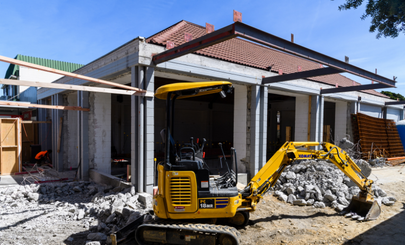 Mahara Gallery upgrade
The upgrade of the Mahara Gallery in Waikanae began in November 2021. Council is investing $3.0 million to the project's $6.4 million estimated cost. Construction is under way, and despite some minor weather-related setbacks, is on schedule to be completed late 2022, with the new gallery due to reopen in early 2023. kapiticoast.govt.nz/mahara-gallery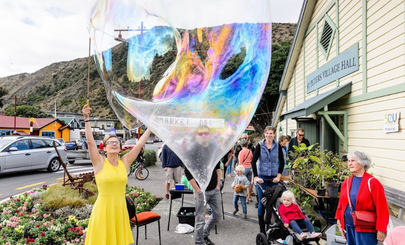 Representation Review
We reviewed our representation arrangements for the 2022 Council elections. We received 532 submissions on the review and spent almost two days hearing oral submissions. The outcome of our consultation is a local democracy system similar to what we have in place now, but with a new community board to represent Raumati.
The Local Government Commission's final determination on 6 April 2022 sees our district keeping four wards and five community boards, as proposed following the representation review in 2021. The determination makes some changes to our final proposal. The new arrangements will be in place for the October 2022 local body elections. kapiticoast.govt.nz/representation-review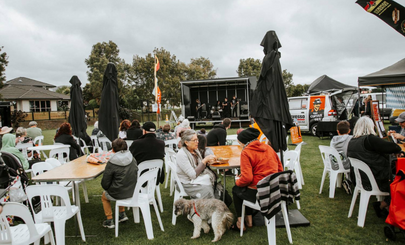 Economic Development Strategy
We continue to progress our Economic Development Strategy 2020–23. Implementation is being led by our independent Economic Development Kotahitanga Board. Notable achievements include the approval of the Kāpiti Coast Destination Management Plan and Workforce Plan. Implementation of both plans is under way. kapiticoast.govt.nz/economic-development-strategy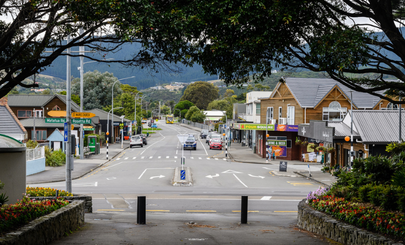 Social Investment Fund
We implemented a phased approach to our social investment programme. In April, $320,000 was allocated to district-wide initiatives through our Social Impact Grant programme to help the community respond to and recover from the impacts of COVID-19. A further $50,000 was awared to Ōtaki-based organisations for initiatives directly benefitting the Ōtaki community.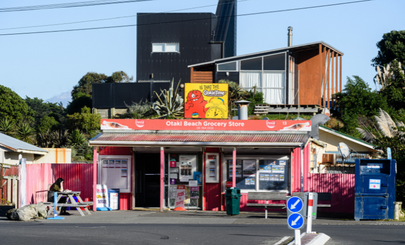 District growth strategy
We consulted on and developed our district growth strategy, Te Tupu Pai – Growing well. We received 145 submissions that helped inform the final decisions. The strategy emphasises well-designed compact urban centres and focusses on protecting and enhancing Kāpiti's natural and built environments. kapiticoast.govt.nz/growth-strategy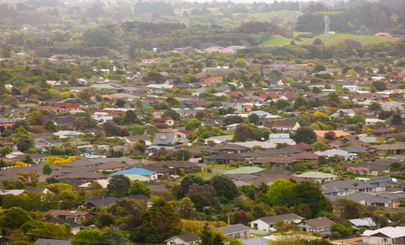 Housing
Council is taking a bigger role in housing, as agreed with the community through consultation on our Long-term Plan. Council is working across multiple workstreams to support increased supply and development of housing. This has included undertaking a Housing Needs Assessment, developing a Housing Strategy (which was approved by Council 12 May and includes actions and roles for Council to meet the housing needs in the district), and actively pursuing options to acquire and repurpose existing land for housing. kapiticoast.govt.nz/housing