Year two – Annual Plan 2022/23
Year two of our Long-term Plan ended 30 June 2023.
---
Overview
Council adopted our Annual Plan 2022/23 on 30 June 2022. This plan sees us largely sticking to year two of our Long-term Plan 2021-41, which focuses on securing our district's future.
The plan confirms there'll be no changes to our strategic direction, community outcomes, and strategic assets. It explains how our financial strategy continues to balance rates, borrowings, and capital expenditure.
Council will continue investing in essential infrastructure, facilities and service; addressing access to housing; enabling quality growth, making progress towards addressing climate change impacts; reducing our carbon emissions within Council control; and supporting the community to navigate COVID-19.
---
Staying focused on what matters most
Our district continues to face the big issues identified in our Long-term Plan 2021–41, including access to housing, climate change, and managing growth. As agreed with the community through our consultation on the Long-term Plan 2021–41, we'll continue to progress work to:
take a bigger role in housing
rebuild the Paekākāriki seawall in timber with improved beach access
set up a Council-controlled organisation (CCO)
explore whether Council may be able to have a role in the airport.
---
What's different
While we're largely sticking to year two of our Long-term Plan, there are some minor adjustments for the coming year. These are due to the following minor changes which have an impact on rates,  resulting in an average rates increase of 7.5 percent for 2022/23.
Slight increase in growth projections
Council has re-examined its growth projections, which resulted in a slight decrease in rateable units in 2022/23 compared with growth projections used to inform our Long-term Plan. The rating base is expected to grow by 0.8 percent, to 25,666 in 2022/23, which is marginally under the 1 percent projected in the Long-term Plan. 
Lower depreciation charges and interest costs
Given project/capital spending for 2021/22 will be around $43 million (lower than the $73 million in year one of our Long-term Plan), there will be lower depreciation charges and interest costs in 2022/23. Due to lower spending, some capital projects will need to be rephased. This equates to a reduction in rates of approximately 1.3 percent.
Slowing down our repayments of borrowings for asset replacement
Central Government is proposing mandating the removal of the three waters assets (drinking water, wastewater, and stormwater) from Council ownership from 1 July 2024. We have therefore decided to slow down our planned repayment of borrowings for asset replacement (including our water supply) and not close the unfunded depreciation gap in 2022/23. This has resulted in a 1.3 percent saving. 
Returning our water account surplus
Since introducing water meters in 2014, water rates and expenses are tracked in a 'closed account' to ensure they balance over time. A surplus has built up in the closed account. We are returning $1 million of this surplus to ratepayers.
Increasing operational cost and pressures
There are increasing operational cost pressures on Council relating to growth, increasing demand for services, climate change and minimising the impacts of COVID-19 on our community. Together they result in a 3.6 percent rates impact. 
---
Major projects
Our capital works programme for 2022/23 is largely the same as outlined in our Long-term Plan, but some projects have had to be rephased to reflect the reality of our current environment. In particular, the flow-on effects of COVID-19 has led to supply chain issues, escalating material costs and limited contractor availability.
Key projects we intend to rephase include the East-West connection in Paraparaumu with a 'link road' from Arawhata Road to Ihakara Street, the Otaraua Park development, Te Uruhi, public toilets at the Ōtaki Pavilion, the old SH1 revocation, and the Waikanae Stage 2 Water Treatment Plant upgrade. The full list of projects can be found on pages 18–24 of our Annual Plan.
---
Fees and charges
As part of the annual planning process, Council reviewed its fees and charges for our services and facilities to reflect the real cost of delivering those services (i.e. inflation), and any changes to how services are provided, such as extended hours, or how they're being used by the community. We also wanted to make sure that any subsidies, such as those for Gold Card holders and Community Services Card holders, remained reasonable.
Other amendments to fees and charges include:
removing overdue library loan charges
replacing the current fee for the 10-week aquatic (small group) programme with an enrolment per term fee that recognises the length of term varies
a change in the application fee for Building Consents certificate of acceptance to cover the first two hours only. This reflects the time it takes Council to process these applications. If needed, additional hours will be charged at the Building Consents officer's hourly rate.
---
Rates
The approved average rate increase for 2022/23 is 7.5 percent. On average this equates to around $4.78 per week per ratepayer, but the increase will depend on each individual property, its value, and the area it's in.
Find out the proposed Council rates increase for your property for 2022/23 using our rates search, and more about rates in our Rates section.
We know any rates increase has an impact, particularly for those in our community on low incomes. If you need help paying your rates, please give us a call or visit one of our service centres.
---
What's in it for your community?
A couple of localised examples of the projects we intend to deliver for your community through our Annual Plan 2022/23. You can read more about these and other projects in our Annual Plan.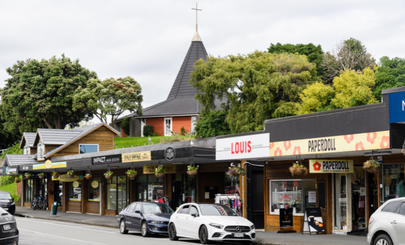 Paekākāriki-Raumati
Building a 900-metre long timber replacement of the Paekākāriki seawall to improve protection of the road, infrastructure and the beach environment.
Road safety improvements at Raumati Beach Village to improve safety, particularly around intersections and crossing points used to access schools and shops.
Paraparaumu
Start of the Maclean Park redevelopment, including new toilet and shower facilities and an upgrade of the skatepark.
Improvements to Paraparaumu Transport Hub includes creating people-friendly, functional and safe spaces, including a larger, safer and more convenient bus interchange.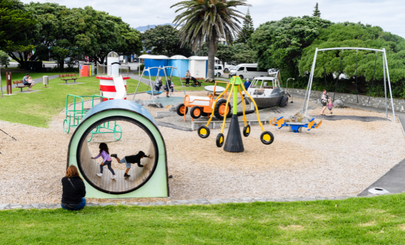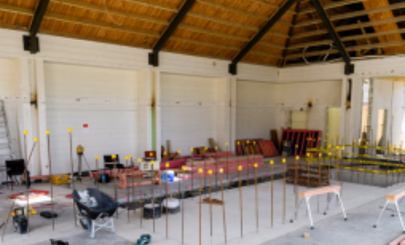 Waikanae
Mahara Gallery upgrade to enable the gallery to permanently house the Field Collection, a significant asset for Waikanae and the whole Kāpiti Coast District.
Continuing to develop the new Waikanae Library and Service Centre. The first phase, to confirm the best location for the new library within Mahara Place, is already underway. The second stage, the design, is set to begin by early 2023.
Waikanae Water Treatment Plant upgrade to increase earthquake resilience and to replace aging equipment.
Ōtaki
Ōtaki Pool stage 2 improvements, including upgrading the changing rooms, increasing heat efficiency and reducing the facility's carbon footprint.
Upgrade the Ōtaki/Hautere Water Treatment Plant to remove turbidity and ensure access to safe drinking water.