Chorus cabinet art
Whether you paint for a living or as a hobby, we look for artists who'd like to showcase their work on Chorus' telecommunications cabinets (those big green or grey boxes you see sitting around next to our footpaths and roads). (The image shows one in Wellington by artist David Marshall – photo by Evan Davies.)
Chorus runs this programme of cabinet art to support local artists and deter graffiti. Successful artists will be announced the week of 20 September 2023.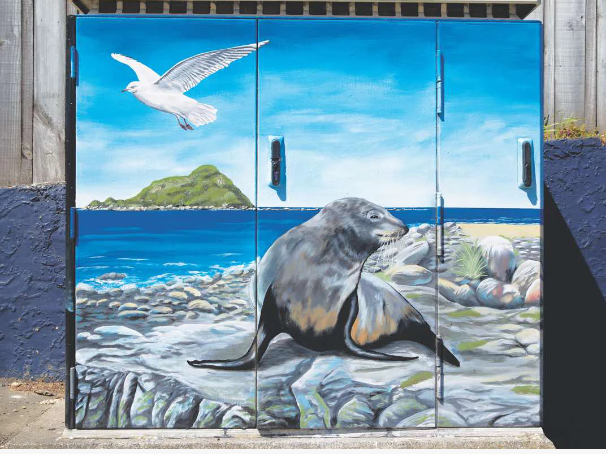 Artists are paid for the materials and contribution for their time. We're helping Chorus select a design for a cabinet in Rauparaha Street (Ōtaki), MacLean Street (Paraparaumu Beach), Menin Road (Raumati South) and Mahara Place/Marae Lane (Waikanae).
Submissions closed 5pm Thursday 31 August 2023.