Service status
In recent times, Kāpiti has experienced increasingly regular and significant weather events. This page will keep our community updated on what's happening with our services due to maintenance or through weather events, from road closures to communities and facilities impacted, and what to do if you need to report incidents or events, or need help. 
Please log reports of damage through Antenno, and check out our other channels at Follow us. 
---
MetService weather warnings
Currently no warnings. 
See MetService Severe weather for further information. 
Note: we share MetService weather warnings, but not weather watches. See MetService Weather warnings and watches for how these differ.
---
Road updates
If a road is not listed in this section, it is open.
Roads closed
Restricted access
---
Parks and reserves
Currently no closures. 
---
Tracks and trails
Closures
Campbells Mill track – full length closure, Monday–Friday 10 November–22 December

Due to harvesting of a section of the forest directly adjacent to Campbell Mill track, foresters need to close Campbell Mill track weekdays until Christmas while trees are felled. The road will be blocked with netting and signage. While the harvesting is happening, we will also undertake maintenance of the track, trimming back overgrown vegetation.

There will be a further closure 3–13 January.
Waikanae River Trail closed at the old main road bridge on the north side (Waikanae side) – mid November–mid December
A diversion is in place.
Closed while a 'clip-on' walking and cycling lane is added to the bridge.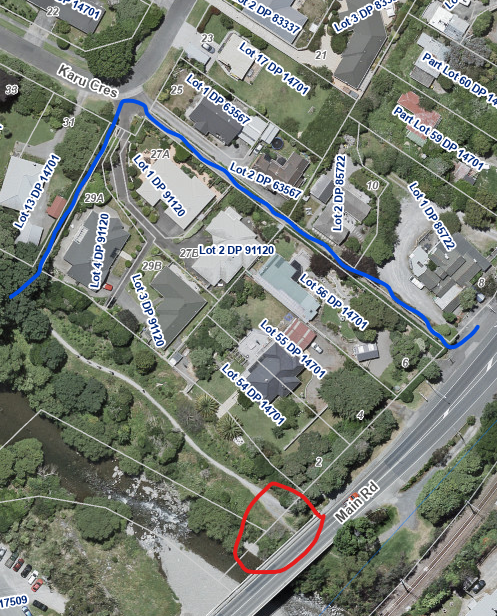 Diversion marked in blue.
Larger image[PNG 807 KB]
Waikanae River Trail – Weggery to Otaihanaga Domain footbridge, 30 November–5 December
Resurfacing work is being done on this section of track, and expected to take a couple of days. Please take care, and follow all directions and signs.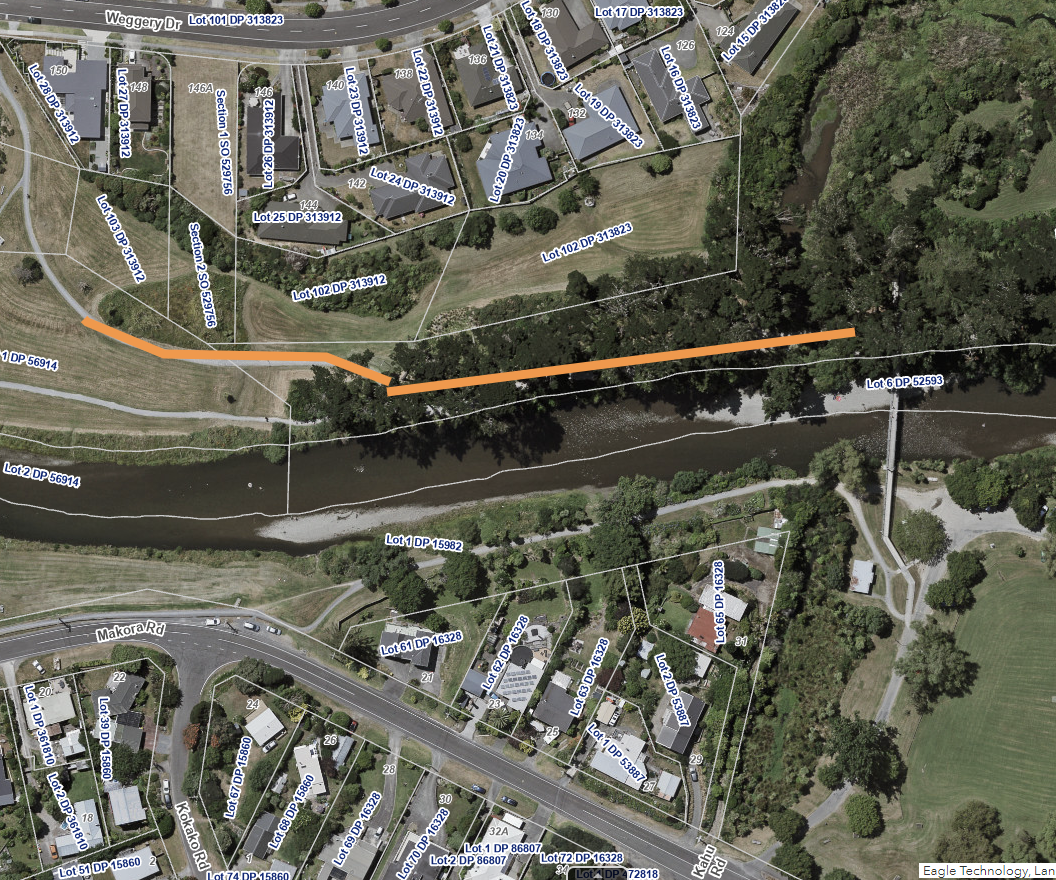 Wharemauku Stream pathway, Matatua Road to Rimu Road, 4 November–mid January
Some sections of the path will be closed temporarily over this time as work progresses along the path.
Please follow all site signage, and be aware of machinery. Check in with site personnel for assistance.  
Upcoming closures
Waikanae River Trail (north bank) – Expressway bridge to Greenaway Rd, 19–22 December
Flood repairs and resurfacing of this section of track will soon be starting. Due to the narrow corridor-like nature of this section, a full closure of this section will be in place while the heavy machinery is operating. Please follow the signage and directions.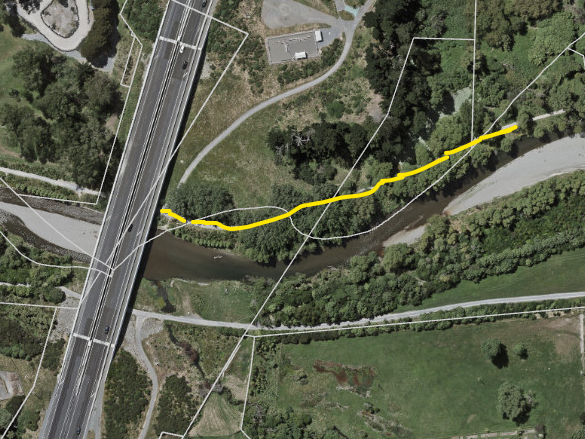 Closures
North Manly Street boat access closed to all vehicles
Damaged due to erosion from recent spring storm surges and tides.
We've managed to start this maintenance work, and the vehicle access is closed to allow the concrete to go off and ground to settle. Pedestrian access is open. We will review the condition of the access for vehicles on Monday.