Recipients 2019
Celebrating the outstanding contributions of our local residents and organisations to our communities in 2019.
Wellington Airport Regional Community Award winners (Kāpiti) 2019
The Wellington Airport Regional Community Awards focus on volunteer groups in the categories of Heritage & Environment, Health & Wellbeing, Arts & Culture, Sports & Leisure, Education & Child/Youth Development, and Rising Star. Winners and those highly commended in these awards were:
Arts & Culture
Winner                     Ōtaki Promotions Group
Highly commended    Kāpiti Senior Singers
Education & Child Youth Development
Winner                      Paekākāriki Potty Potters
Highly commended    The Independence Collective
Health & Wellbeing
Winner                     Ōtaki Skill Sharing Group
Highly commended    Kāpiti Community Foodbank Inc
Heritage & Environment
Winner                     Waikanae Estuary Care Group
Highly commended    Kāpiti Coast Museum
Sport & Leisure
Winner                      Hoop Club Kāpiti Incorporated
Highly commended    Kāpiti Boxing Club
Rising Star
Winner                     Māoriland Charitable Trust for MATCH (The Māoriland Tech Creative Hub)
Highly commended    Waikanae Scout Group
Civic Award winners 2019
The Civic Awards recognise those who have contributed to the community through hard work or who have exceptional achievements as individuals in their chosen field. 
Sue Lusk
Peter Handford
Angelo Robinson
Mayoral Awards
Mrs Joanne Dacombe
Fernando Figueroa
---
Kapiti good sorts 2019
All year round these good sorts work tirelessly to elevate, support and throw their arms around their communities through volunteerism on so many different levels and in so many different ways. We are very fortunate to have so many incredible people in our community.
Celebrating our winners of the Civic and Community Awards 2019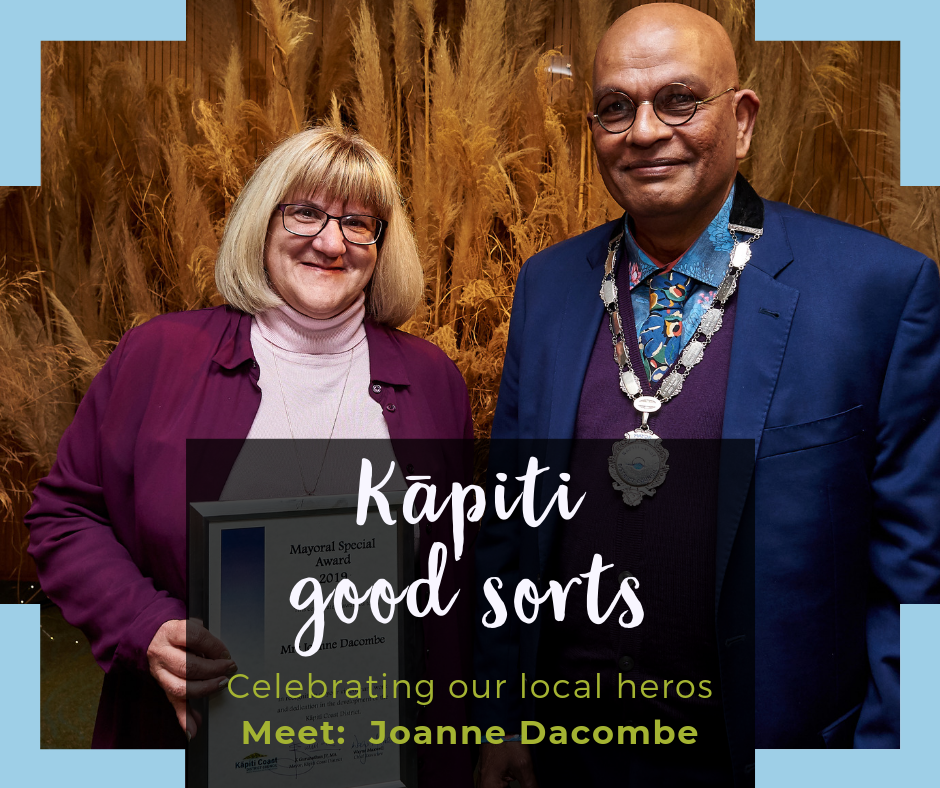 Joanne Dacombe, winner of the Mayoral special award. Joanne is a 'one in four' -  one in four Kiwis who is disabled. Advocating for better outcomes in education, health and support for the disabled has been a lifelong mission for the long-time Kāpiti resident who is deaf and autistic. Joanne doesn't just contribute to national-level government committees and disability groups, she is also mother to an adult autistic son. But what makes this dynamo even more special is that most of her work is voluntary and unpaid.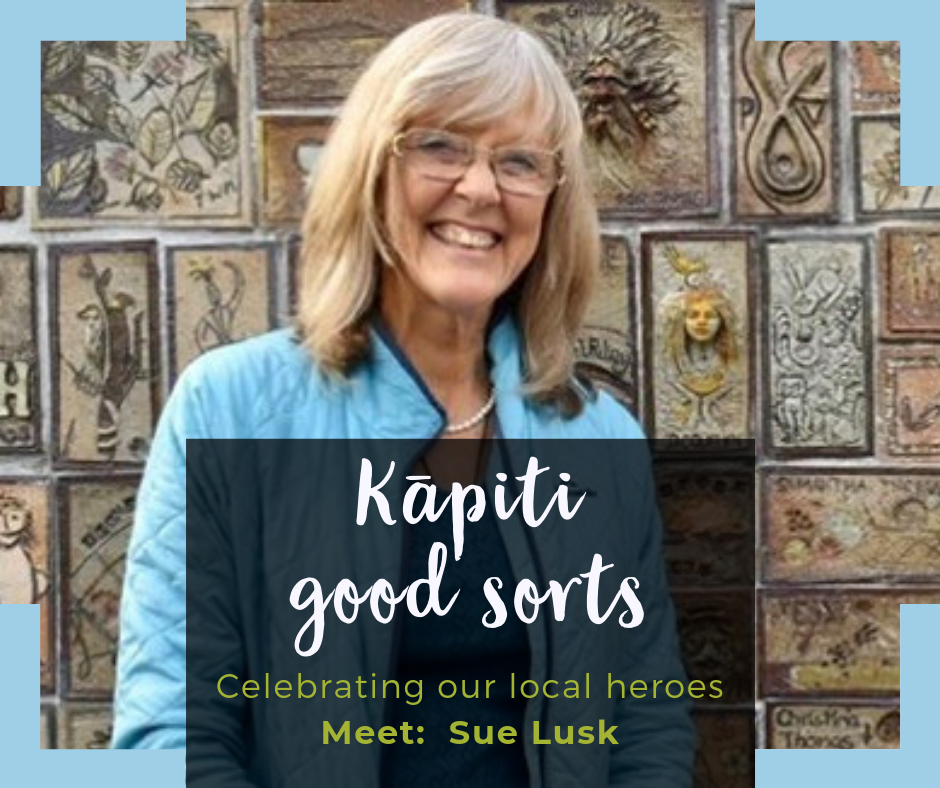 Sue Lusk, winner of the Civic award.  If there was a crown for the Mrs Waikanae, it would be on Sue Lusk's head! The long-time resident has spent hours volunteering her time, energy and creativity to help make Waikanae a better place. That includes, but is not limited to, running the Destination Waikanae Facebook page, organising the stalls and safety logistics for the Waikanae Easter and Labour Weekend markets and being a staunch advocate for better signage at the Waikanae Town Centre.  And it's all done with a huge smile.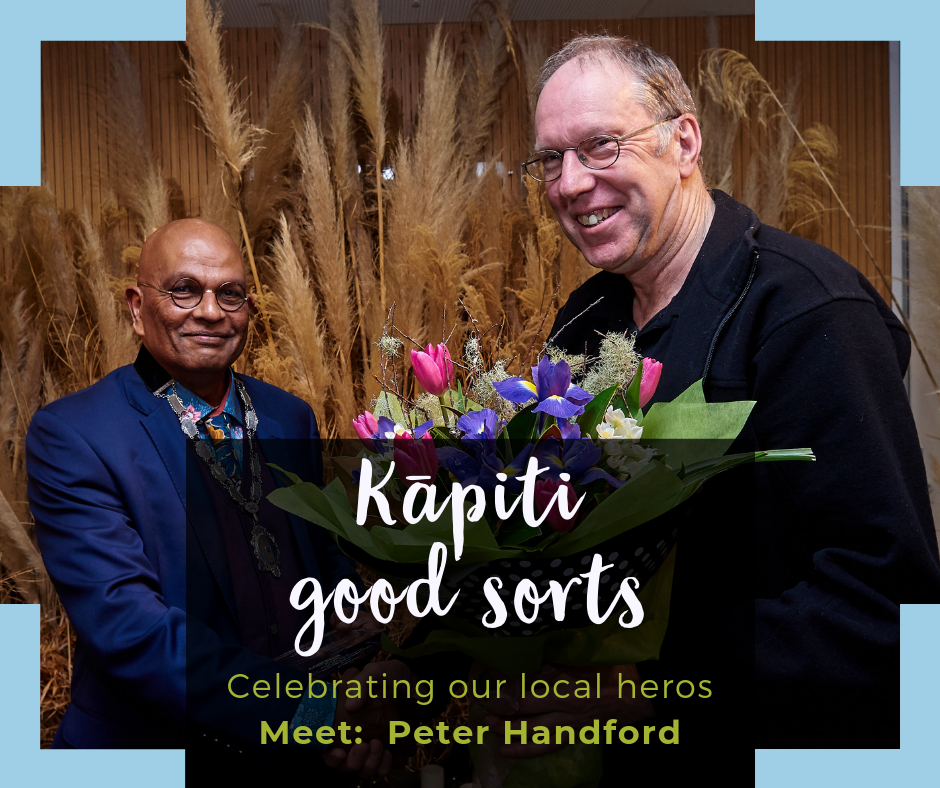 Peter Handford, winner of the Civic award.  You want something done? Then Peter Handford is your man. The Kāpiti resident stepped in to lead a community group for three years to ensure everyone was happy with the Paekākāriki rock revetment seawall. He also got involved in the issue of what to do with surplus Transmission Gully land, the installation of live-streaming from Kāpiti Marine Reserve and the Whareroa Farm Park management plan, including developing methods of mass tree planting. And all that expertise and knowledge is shared for free.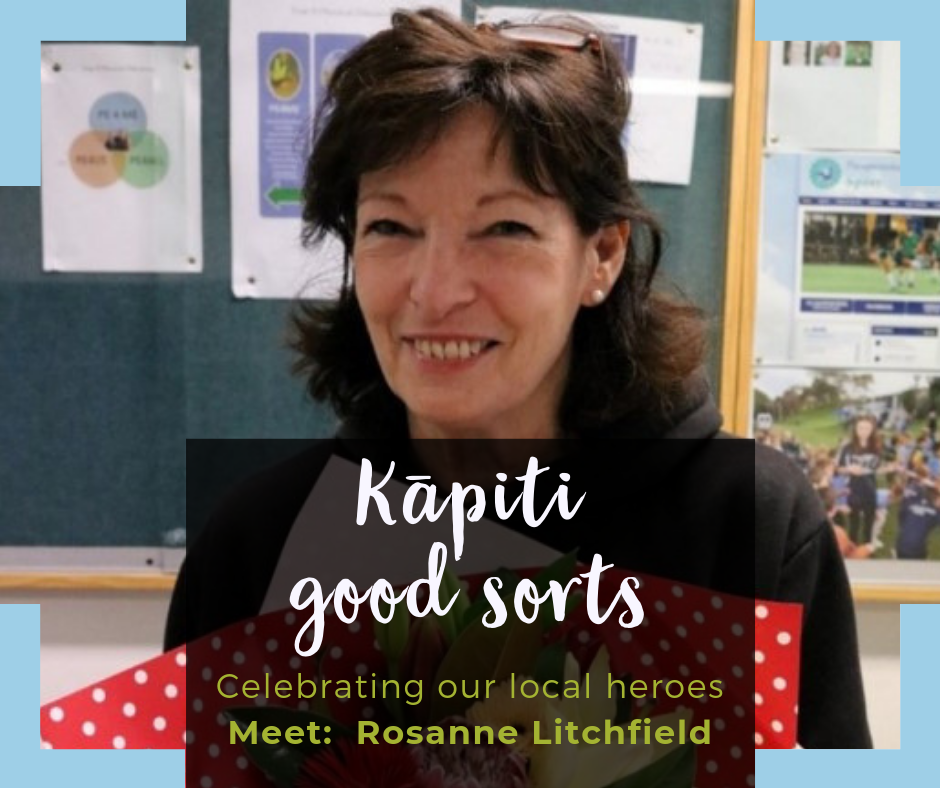 Rosanne Litchfield, winner of the Civic award.  From fashion to PR to basketball – there's nothing Rosanne Litchfield hasn't turned her magic touch to. A Kāpiti resident for 22 years, this force of nature has been instrumental in developing basketball within the Kāpiti and Wellington regions, establishing Hoop Club Kāpiti with her husband Angelo Robinson in 1996 which today has over 100 members aged five to 17. Not only does Rosanne look after all the admin/promotion for Hoop Club, she has also opened her home to many teenagers over the years.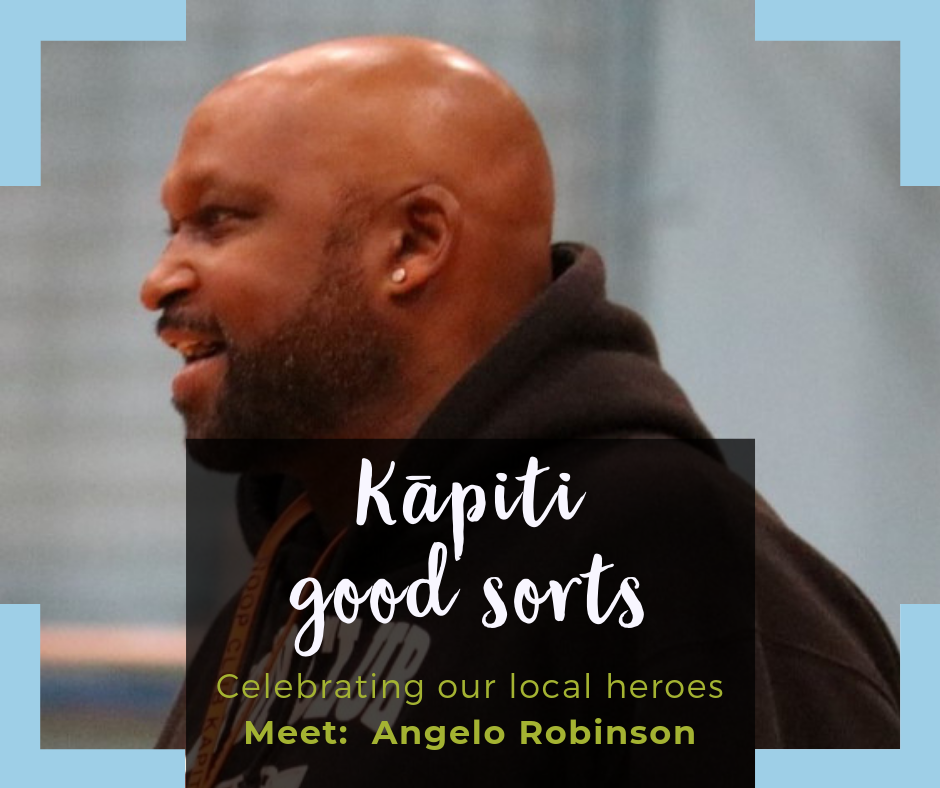 Angelo Robinson, winner of the Civic award.  The mean streets of LA are about as far away from Kāpiti as you can get. But Angelo Robinson has called the coast home for the past 20 years, bringing his knowledge and expertise of basketball to help local youth find a positive path through b-ball. Not only did Angelo set up the Hoop Club with wife Rosanne, he and well-known basketball player/coach Kenny McFadden established the New Zealand Basketball Academy Las Vegas Tours, taking teams to play there (including a young Steven Adams).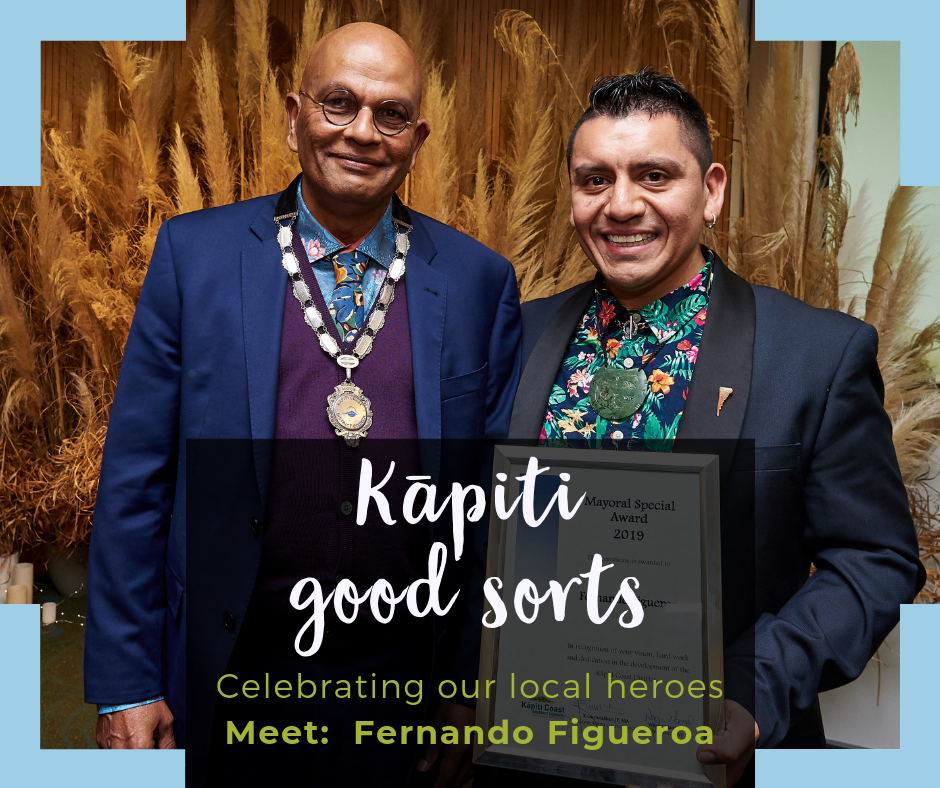 Fernando Figueroa, winner of the Mayoral special award. Fernando moved to the Kāpiti Coast from Chile in 2015 and has quickly become a vibrant and passionate advocate of uniting cultures through art and music. Fernando has made a significant impact in the region through his mentoring of budding musicians of all ages, preforming at events at no cost, bringing different cultural and art festivals to the area and inspiring people to give back. This good sort has embedded himself in all aspects of Kāpiti's arts community, and, as that community rightly identifies, his vision and enthusiasm makes anything seems possible.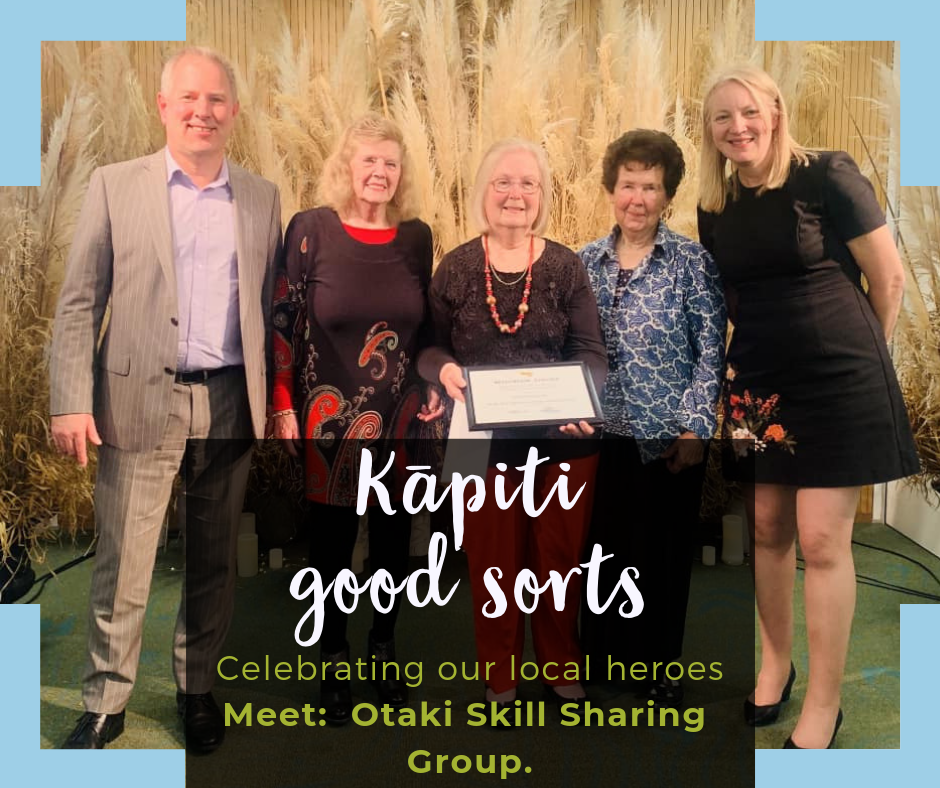 Ōtaki Skill Sharing Group,  Winner of the Arts & Culture award in the 2019 Wellington Airport Regional Community Awards. A quarter of a century ago, a group of local residents met in an Otaki church hall to learn domestic skills such as cooking and making clothes for their families. Roll the clock forward to 2019 and every Wednesday morning, a group of mainly women still gathers to improve their skills in a relaxed environment and contribute to such causes as making cotton clothing for girls in remote and impoverished parts of India, soft toys for St John's Ambulance and knitting beanies.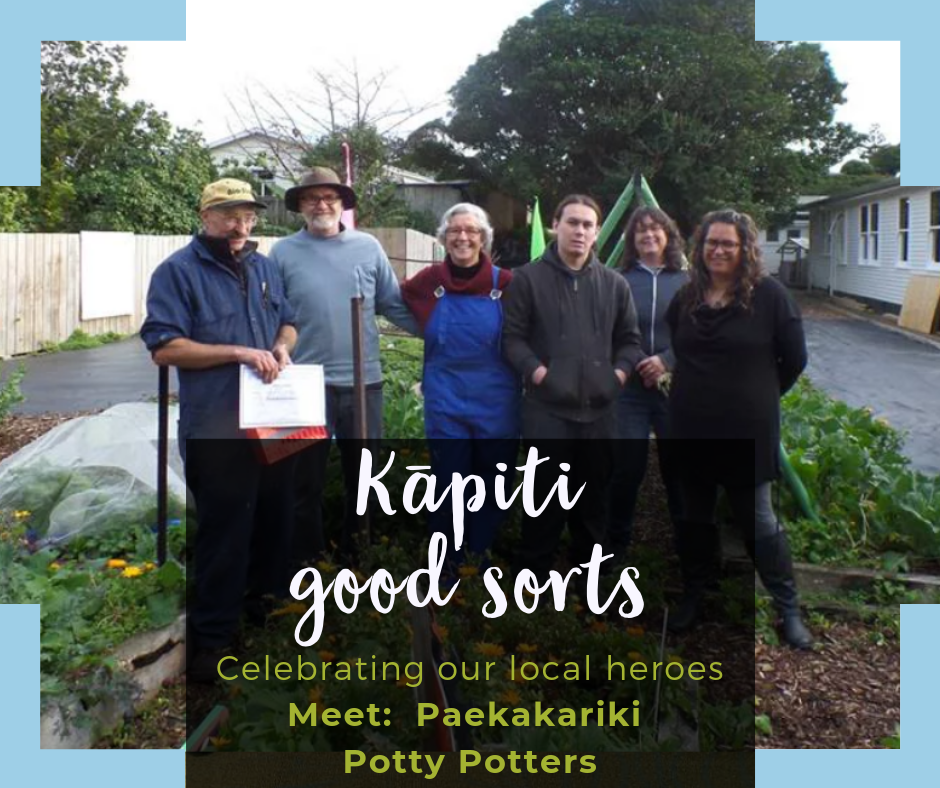 Paekākāriki Potty Potters, Winner of the Education & Child/Youth Development award in the 2019 Wellington Airport Regional Community Awards.  Mary Mary, quite contrary, how does your garden grow? Pretty well, according to a group of green-fingered Paekakariki residents who've turned their passion for growing veggies into a thriving garden that feeds hungry students and locals. Not only do the Paekakariki Potty Potters raise funds to contribute towards teaching children about planting, harvesting, cooking and caring for the environment, they also use the produce to make soup for children's lunches in winter and sell propagated plants throughout the Wellington region.    
Waikanae Estuary Care Group, Winner of the Heritage & Environment award in the 2019 Wellington Airport Regional Community Awards.
It's taken then the better part of 13 years, but the tireless efforts of more than 100 volunteers from the Waikanae Estuary Care Group is paying off: 75ha next to the Waikanae River has been transformed from an exotic weed wasteland into its near natural native plant habitat and, in turn,  fostered over 60 species of birds as well as plants, fish, reptiles and mammals. The Group was also the first volunteer group in New Zealand to sign a Community Agreement with DoC.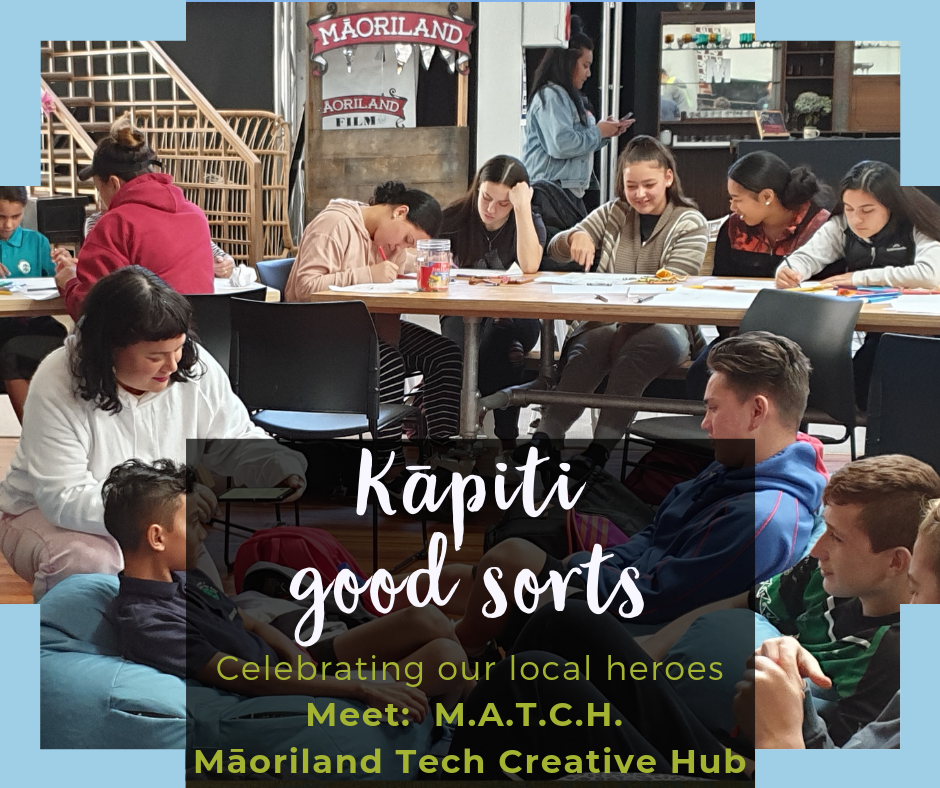 M.A.T.C.H, Winner of the Rising Star award in the 2019 Wellington Airport Regional Community Awards  Can young people have global, highly paid, creative jobs without leaving Ōtaki? Yes, says the Maoriland Tech Creative Hub (M.A.T.C.H). This high-tech programme aims to empower young people to tell their stories in a creative digital way via a combination of workshops, training, 'hackathons' and free play and is supported by industry partners in the US and Australia, providing direct links to tertiary education and industry work. That includes sending six participants to Sydney to be part of the world's first indigenous-led 'hackathon'.