Museums
The Kāpiti Coast District is home to numerous national and international-class museums.
---
Volunteers welcome
Do you like history and heritage, and love museums? Maybe you have experience working in museums or in the care of specialist collections? 
Why not contact a museum to see if you can volunteer with its operation, care of collections and future development?
---
Ōtaki Museum
Absorbing exhibitions featuring the history of the local district of Ōtaki and Te Horo on display, changing throughout the year.
Museum location: 49 Main Street, Ōtaki
Museum website: www.otakimuseum.co.nz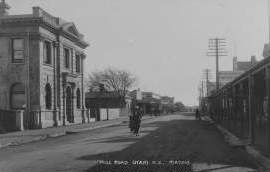 A wonderful collection of colonial settler life, including a 1930s kitchen, a colonial schoolroom and barnyard. Changing exhibitions throughout the year. Click on the website link below for more information on the museum, take a virtual tour, and lookup collection details in their online database.
Museum location: 9 Elizabeth Street, Waikanae
Museum website: kapiticoastmuseum.org.nz
Museum Facebook page: www.facebook.com/kapiticoastmuseum/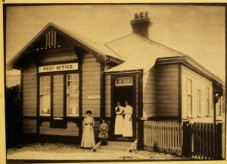 A selection of vehicles on show from one of the largest and most comprehensive privately owned collections of veteran and vintage cars and motorcyles in the Southern Hemisphere. Landscaped gardens and lake including a bush walk.
There are regular theatre and music performances. Conference and exhibition facilities are available. Refreshments available from the gift shop.  Watch for the annual Open House and Auto Jumble Sale Days, advertised on their website and in the press..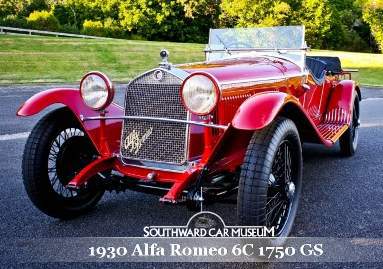 Museum location: Otaihanga Road, off SH1, Between Waikanae and Paraparaumu
Museum website: www.southwardcarmuseum.co.nz 
---
The Museum of Aviation
The Museum of Aviation features displays of New Zealand and pioneer history, general aviation. Paraparaumu airport (now known as Kāpiti Coast Airport) was the busiest airport in New Zealand in the 1940s-1950s.
The museum also has the propellor from the Caudron aircraft flown by Will Scotland on the first sustained flight in the Wellington district, on 29 January 1914. 
Museum location: Paraparaumu Airport, Kāpiti Road, Paraparaumu (Next to the Airport Control Tower)
Museum website: Museum of Aviation on the NZMuseums website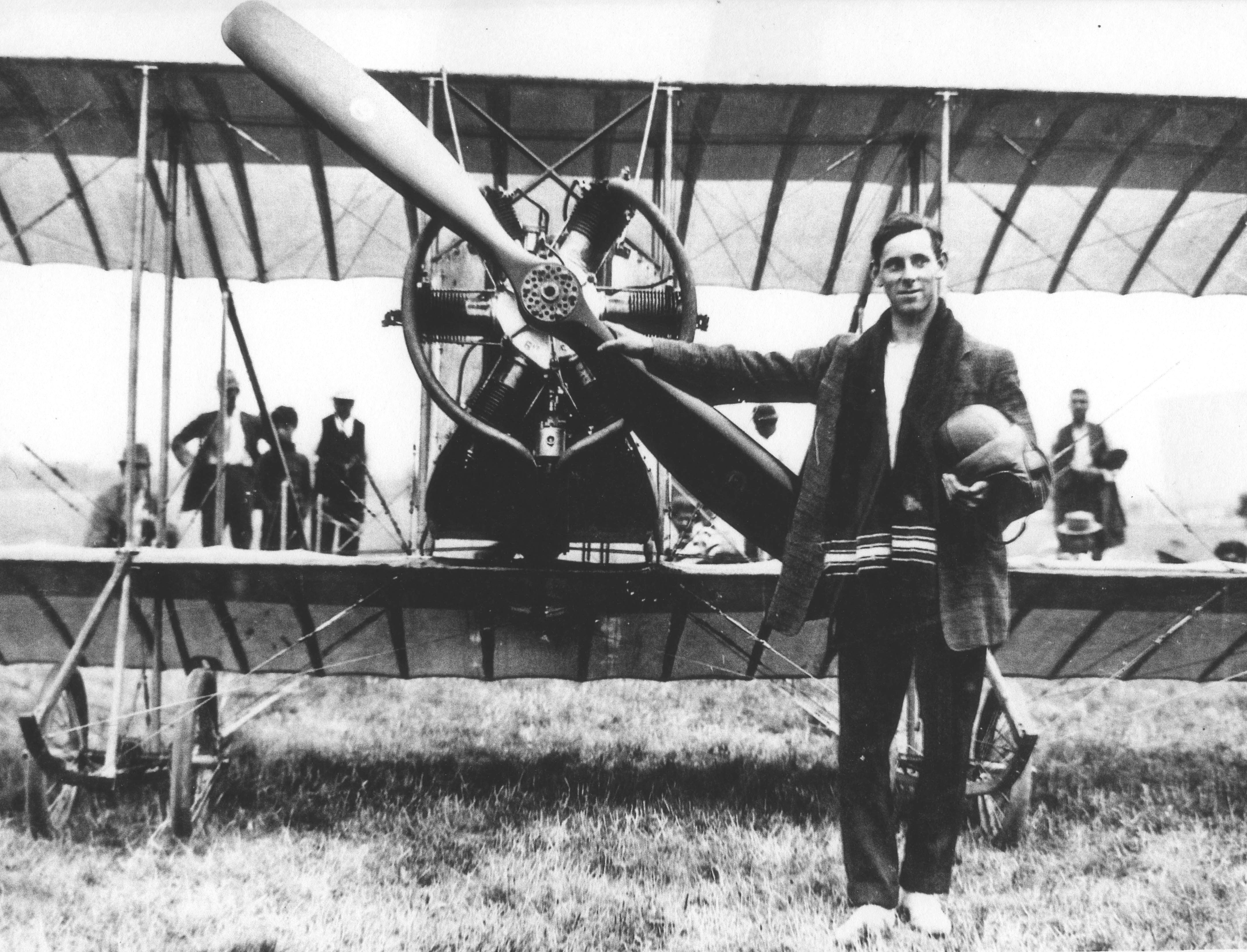 ---
Wellington Tramway Museum
Operates a vintage tram service from the McKays Crossing entrance, travelling 1.85 kms to Whareroa Beach and playground area. Ride the trams that once served the public of Wellington. Historical photo display.
Set in Queen Elizabeth park, there are walks, the US Marines memorial to explore as well. Refreshments available from the gift shop.
See www.wellingtontrams.org.nz for more about this unique museum and details about its opening hours and admission charges.
Museum location: Queen Elizabeth Park, McKays Crossing entrance, Paekākāriki
Museum website: www.wellingtontrams.org.nz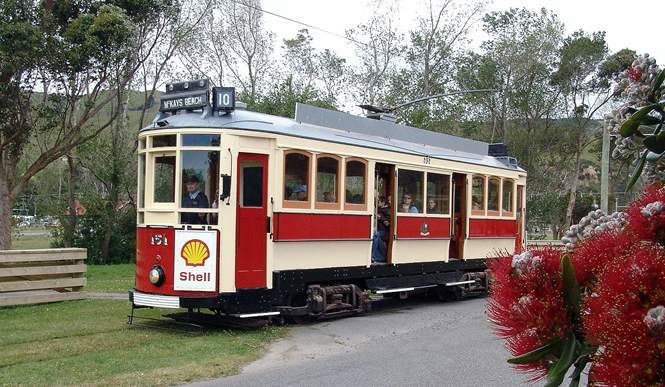 Relive the days of steam train travel, with these lovingly restored trains on show.
Special trips and train tours are advertised on their website and in the newspapers. 
There are also open days where you can explore the workshops and discover more about these wonderful engines, their restoration and operation.
For more details on excursions, and museum opening hours, see www.steaminc.org.nz
Museum location: SH1, Paekākāriki (just north of the railway station)
Museum website: www.steaminc.org.nz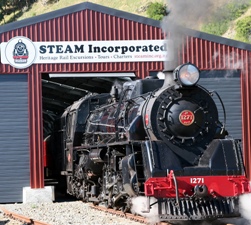 ---
Paekākāriki Station Museum
The museum features displays of railway memorabilia, implement sheds with tools, an early kitchen, local Māori history, historical Paekākāriki photographs, and second Marine Division mementos. Click on the link below for more information on opening hours. Free entry, donations welcome.
Museum location: Railway Station, Main Highway, Paekākāriki
Museum website: www.stationmuseum.co.nz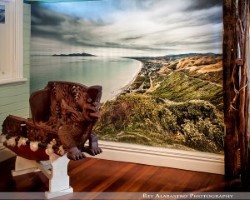 As the District's Public Gallery, Mahara Gallery has an annual programme of high-calibre curated exhibitions and provides opportunities for Kāpiti Coast artists to exhibit. 
The gallery, located in Mahara Place in Waikanae, is operated by the Mahara Gallery Trust and receives funding from the Council. 
Mahara Gallery is currently undergoing a major upgrade – see Mahara Gallery upgrade for more on this project. 
Gallery location: 20 Mahara Place, Waikanae
Gallery website: www.maharagallery.org.nz