Bike stands
Council provides bike stands at a wide number of locations around Kāpiti. If you notice damage to one of these, please let us know by raising an online service request.
---
Council-provided bike stands
Council-provided bike stands include:
Mahara Place, by the water feature
Mahara Place, outside Mahara Iti gallery
Paraparaumu Library, front door.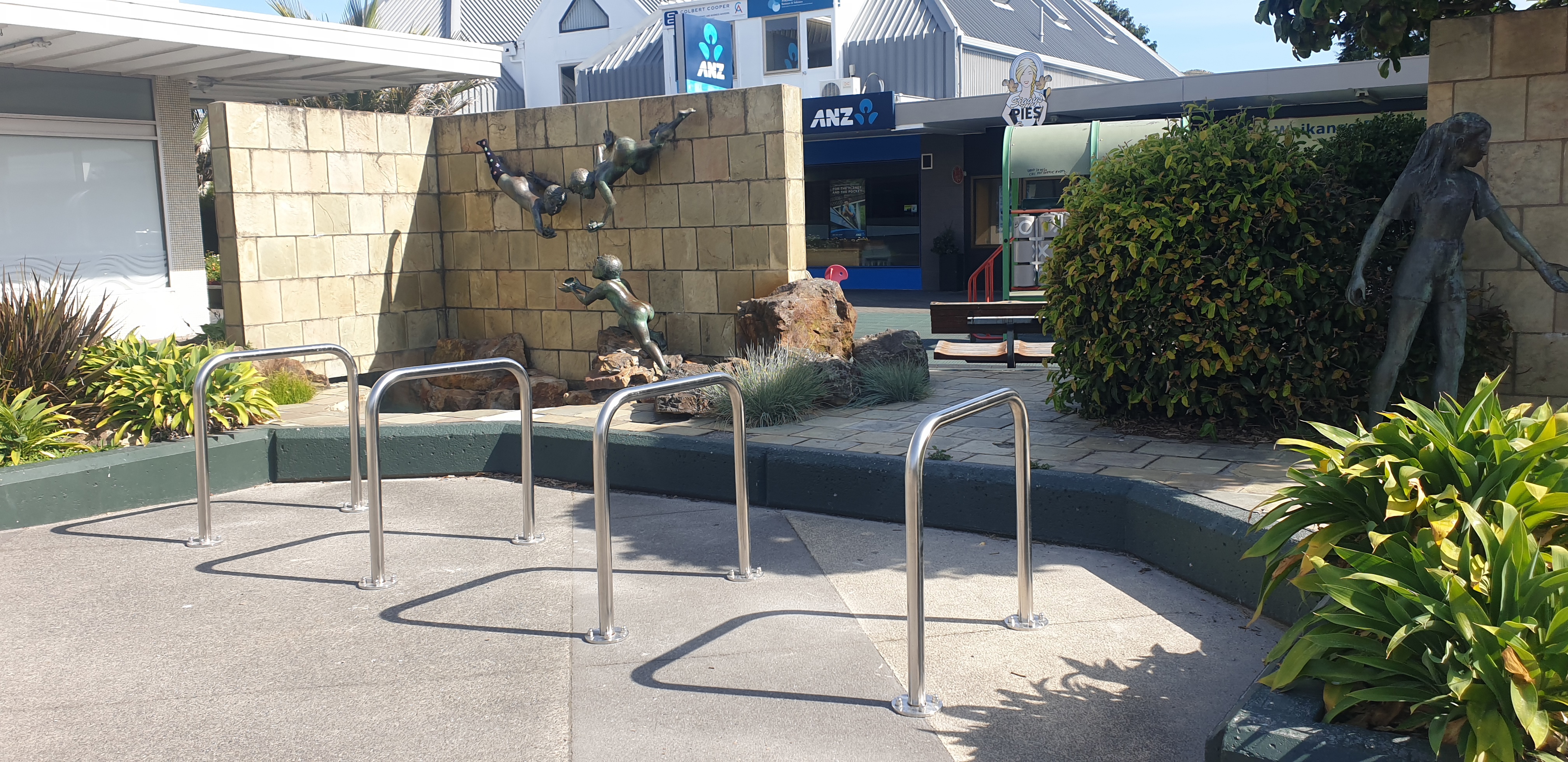 ---
Other bike stands
Other bike stands are available around Kāpiti, but not maintained by Council. If you notice damage to these, please let the indicated owner know about this. Some key locations are:
Waikanae Train Station (owned by Greater Wellington Regional Council)
Paraparaumu Train Station (owned by Greater Wellington Regional Council).
---
Locky Docks
Locky Docks are free, secure bike stands that include charging stations for e-bikes and e-scooters. Note that you'll need to bring your own charger, which you'll secure in a sealed compartment while you're using it.
Non-electric bikes are also able to use these secure stands.
You can use Locky Docks through their Bikeep app (see the Apple Store or Google Play), or public transport card.
Locations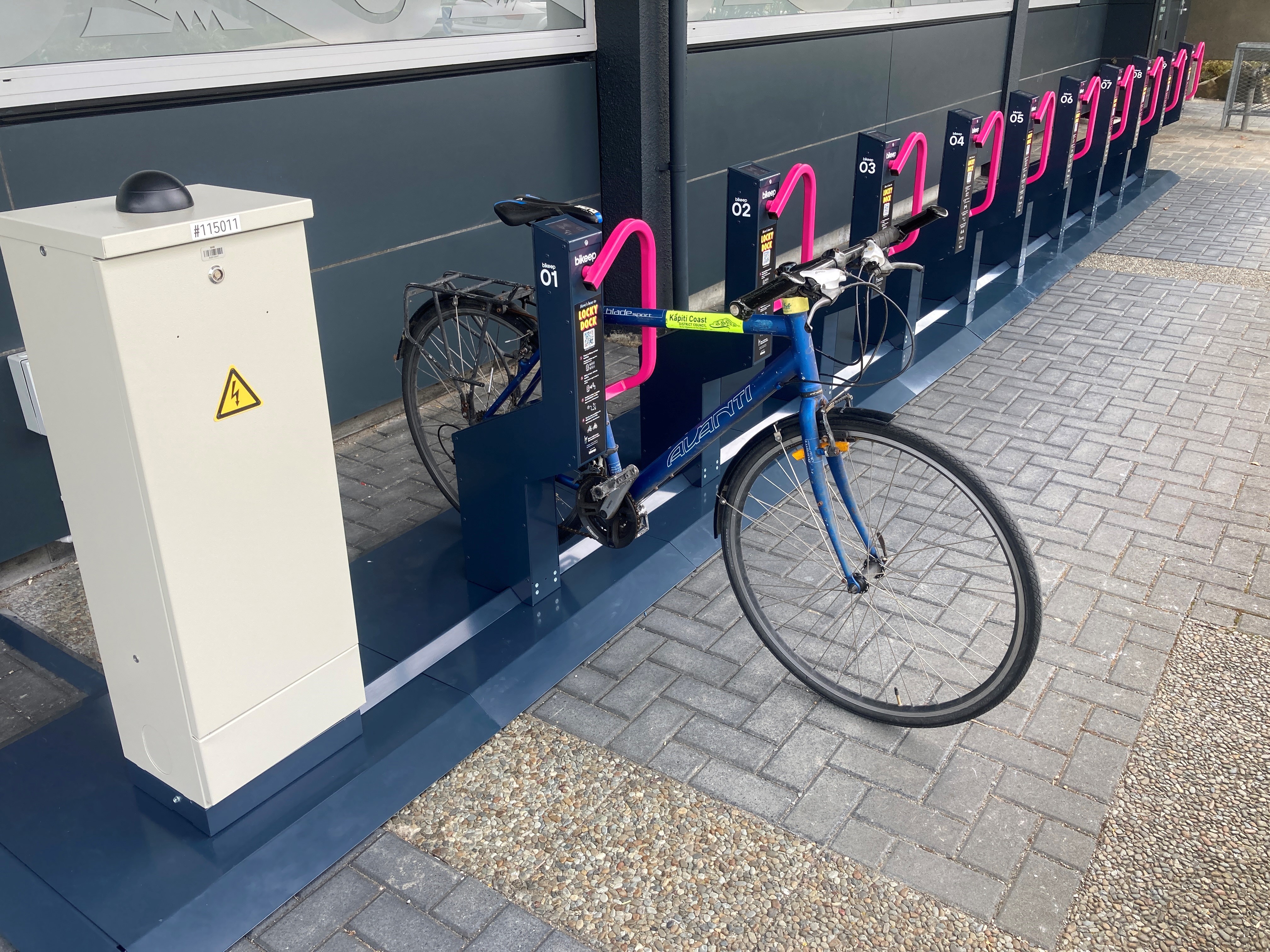 Locky Docks' first Kāpiti location is outside the Council building, at 175 Rimu Road, Paraparaumu. There are 10 secure bike bays at this location.
Another Locky Dock station will be installed as part of the Paraparaumu transport hub upgrade.
Reporting problems or damage
Report any problems or damage to Locky Docks stations to their owners, Big Street Bikers.
Video: How to use Locky Docks
Our role
Over the years Council's had numerous requests from our community for secure bike parking. While we don't own the Locky Docks stations, we've worked with Big Street Bikers to provide a location for their stations so our community can access this infrastructure.
The site on Rimu Road beside the Council building was identified as providing:
protection for bikes from prevailing weather
good lighting
access to power
a convenient central location, close to:

cinema
Coastlands Shopping Centre
Council service centre
our main library.
---