Petiquette for dogs and people
From managing an anxious dog in public, to keeping your pup safe in summer, to tips for greeting dogs you don't know or being a responsible dog owner, we've outlined some tips for dog lovers and those who are less keen.
---
Yellow ribbons for nervous dogs
Some dogs feel anxious and fearful of other dogs and people. If you crowd a scared dog, they may become aggressive out of fear. A yellow ribbon around a dog's collar or lead shows they need extra space.
If you have a nervous dog, do tie a yellow ribbon around their collar or lead when you're out. Any yellow ribbon will do, as long as it can be seen! Don't be afraid to advocate for them if they're getting unwelcome attention and are becoming nervous.
Spot a dog with a yellow ribbon? Do give them some extra space. Chances are their owner will be working on keeping some distance between you anyway – help them out by: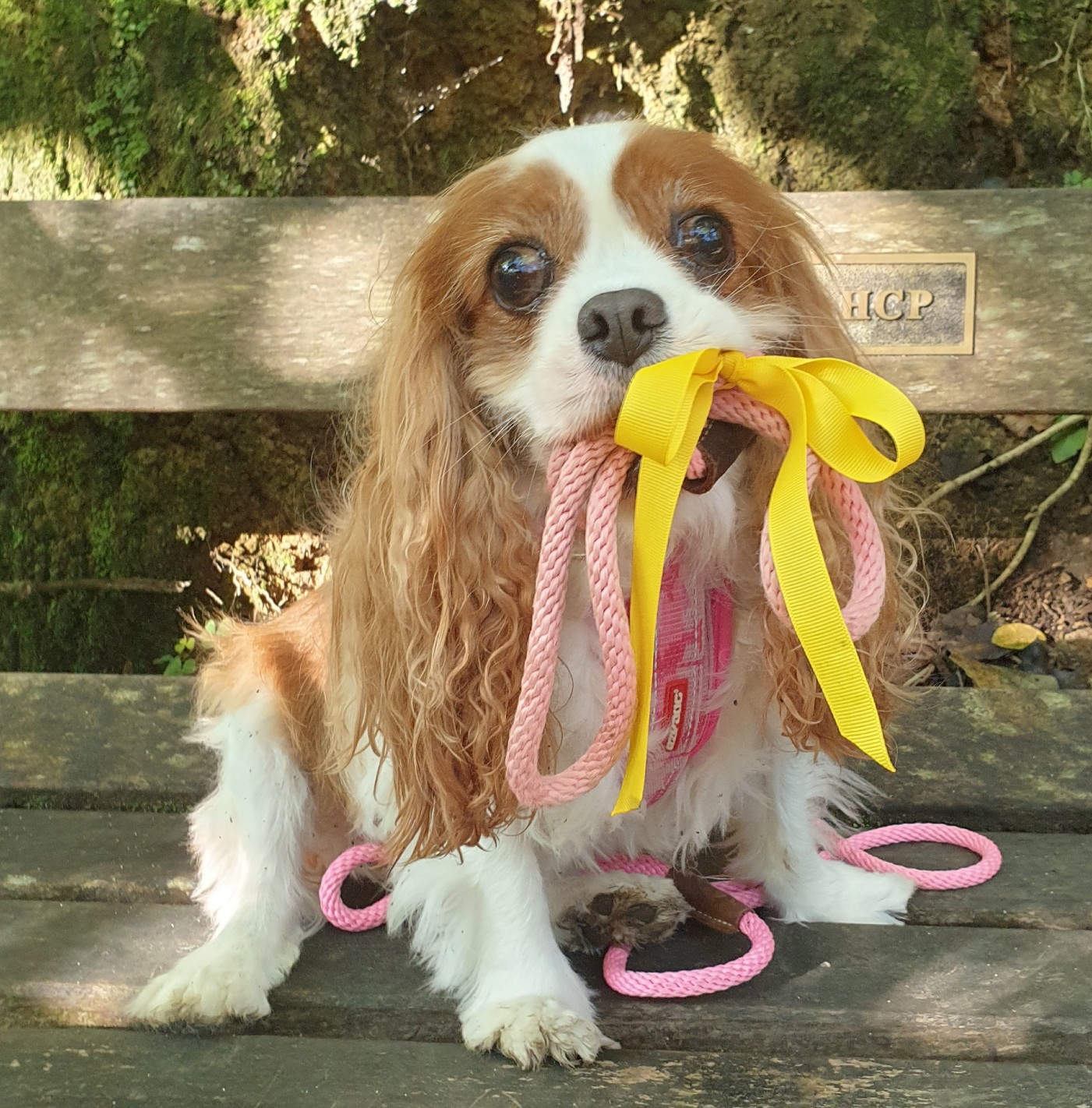 Photo credit: Wellington City Council
keeping your distance
putting your own dog on a lead until you're past them
explaining to children that the dog is shy and nervous, so they need some space. 
Thanks to our friends at Wellington City Council for kicking off this campaign, and for sharing their images with us!
---
Greeting dogs you don't know
Want to say hi to a dog you don't know? Always check with the owner first that it's okay. Don't try to interact with a dog if their owner says it's not a good idea, or if the dog's body language isn't relaxed or playful.
Always check with the owner first before offering a dog a treat; some dogs have allergies and are on a strict diet. Some owners may be training their dogs not to accept food from other people. 
---
Tips for being a responsible dog owner
Understanding your dog
Recognising how your dog's feeling, whether they're anxious, scared, happy or playful, will help your dog, and your relationship with your dog. Make sure you spend some time getting to know them, and their cues. A great way to do this is by going to puppy or training classes with them – ask your vet for their recommendations. 
Cleaning up after your dog
Dogs need to be exercised, but shouldn't leave a reminder they've been there! Remember to take something to pick up your dog's poo every time you're out, so that you can pick it up and dispose of it responsibly. Find out about sustainable ways to deal with your dog's poo at Composting dog poo.
Dogs and horses
Help keep your dog, and horses and their riders, safe. It's important to remember that dogs are not the only four-legged friends who like to enjoy the community's parks and open spaces. When dogs are near horses, please ensure they are on-leash, and pass wide and slow.
Know your zones!
Dogs love a good run – make sure you know where to find exercise areas, and where you can take dogs on the beach, both off-lead and when there are restrictions. 
Approved dog ownership
Dog owners who meet certain criteria can apply to be an approved owner, with a discount on annual registration fees – check out our Approved owners programme for details.
---
Keeping dogs safe in summer
Exercising
As well as knowing our summer beach zones, remember to check the temperature of any footpaths or roads (or other concrete/tarmac) when you're walking your doggo in summer. These can heat up and even burn your dog's paws. Great tips are to:
put your hand on the surface for 10 seconds; if it's too hot for your hand, it's too hot for your pooch's paws
walk your dog on the road or footpath only in the early morning or later evening (it can still pay to check the temperature first).
Water
Check regularly (and often throughout the day on hot days) that your dog has plenty of clean, cool water available. Encourage them to have a drink both before and after a walk. 
Cars
Never leave your dog alone in a car in summer, even for five minutes. Cars get hot very quickly, even with the windows open, and your dog is wearing a fur coat to start with!
Only the SPCA and police can take action under the Animal Welfare Act 1999. Call one of these organisations if you see a dog locked in a hot car.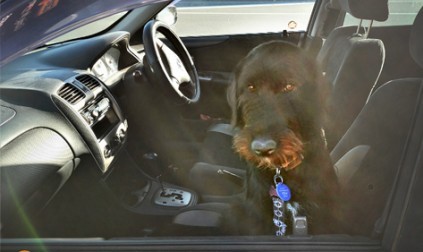 Toxic algae
Dogs are most at risk from toxic algae in our rivers in summer, partly because they love the smell and taste of toxic algae.
Even a small amount can be fatal – never let your furry friend scavenge at the river's edge.
Make sure you're aware of any increased risk – check out our information on toxic algae and keeping updated on where there's toxic algae, so you can make an informed decision about where to swim and take your dogs.
Keep an eye out for karaka berries
Karaka trees are popular throughout the Kāpiti Coast and can be found in some parks and reserves, and along the banks of the Waikanae River. Between summer and autumn, karaka tree berries ripen and fall to the ground. The berries, which are bright orange and up to 4 centimetres long, are highly toxic to dogs and can kill them if eaten.
Signs of karaka berry poisoning include confusion, weakness, vomiting, hind leg paralysis and convulsions. There can be a delay of 24–48 hours from consumption until symptoms start.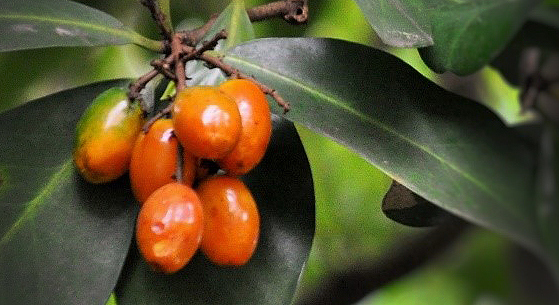 To stop your dog chewing or eating a karaka berry, keep them on leash when out walking and avoid areas with karaka trees.
If you think your dog might have eaten one or more karaka berries, contact your vet immediately. Early treatment is the best chance of a full recovery.