Sharing garden at Ōtaki Library growing community skills
Published 01 Mar 2021
The recently established "sharing garden" at the Ōtaki Library is bringing new life to the community hub.
Not only is the garden providing a range of fruit, vegetables and herbs for the community it is also offering a ready-made outdoor classroom to enhance community education programmes and a function venue.
Created in late 2019, the garden sits in the courtyard entrance of the Ōtaki Library and offers crops like salads, sliver beet, pumpkin, spring onions, lemongrass and limes, and is home to a bee-friendly lavender hedge.
"We thought it would be good to have a garden out there that provided food for the community and we wanted to run garden programmes in conjunction with the library," Ōtaki Library Team Leader Tiriata Carkeek says.
"People love it and definitely use it. It's a bit of a wild garden but we had a good crop ready during last year's lockdown and that was well used, and one family made all their Christmas salads with produce from the garden.
"People just pick as much as they need for meals."
The garden is also helping boost the food growing skills of the community.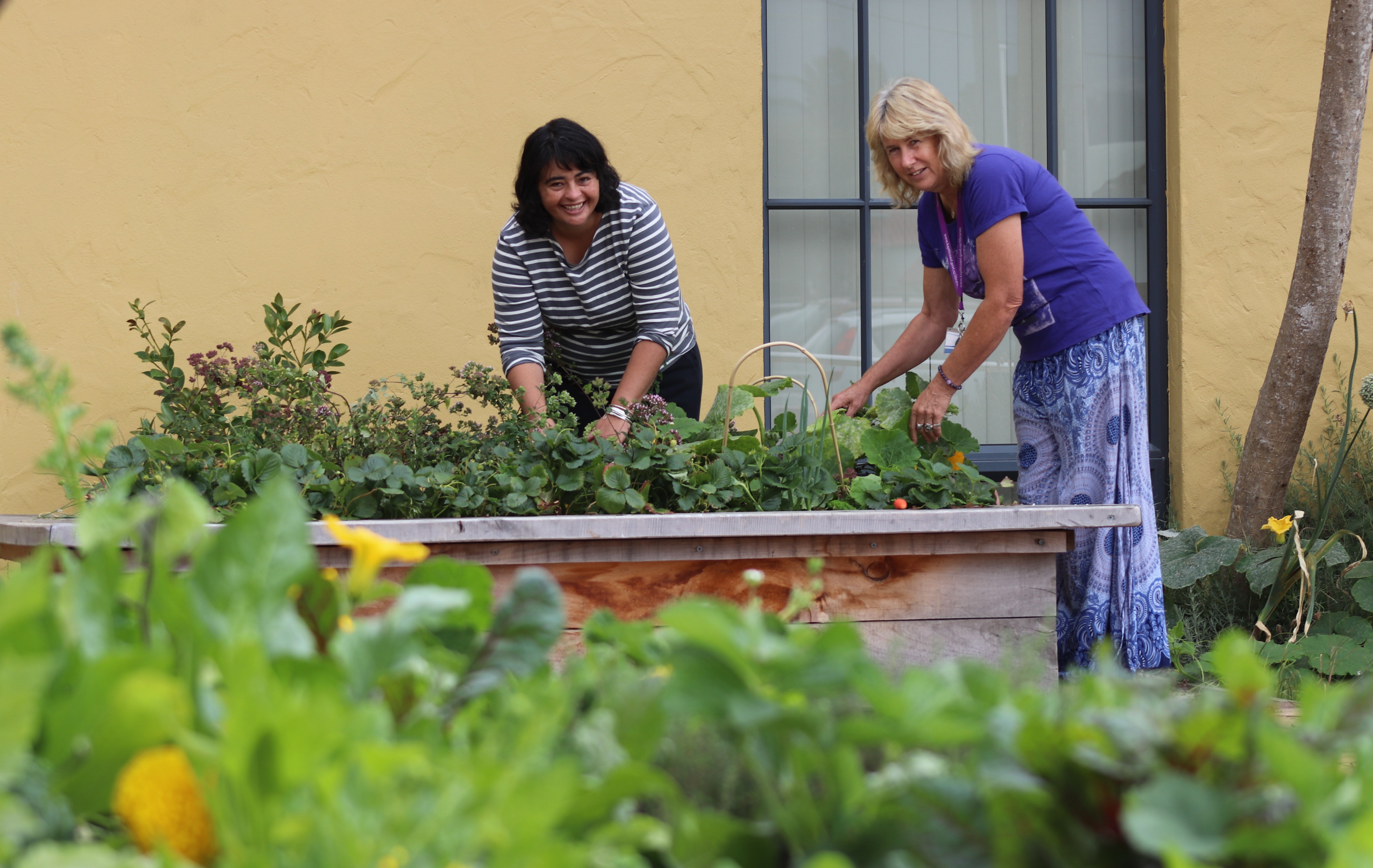 Workshops on composting, hydroponics, sustainable living and taking and growing from cuttings are regularly attended by up to 100 people and are enhanced by having a real life garden to use.
Gardening tool, plant and textile swaps held in the courtyard also bring people together, as do events like summer and Matariki garden parties.
Tiriata says having the garden has extended what the library can offer the community and there are plans to continue to grow it.
"The courtyard has more purpose and rolls into the library," she says. "We want to plant a few more fruit bearing trees and keep it going."