Waikanae Community Board change
Published prior to 2016
Jill Lloyd was sworn into office as a member of the Waikanae Community Board last night.
Mrs Lloyd was the successful candidate in a by-election last month. The seat became vacant in February when former board chair Michael Scott was elected as the Waikanae ward councillor – the seat previously held by Mrs Lloyd's late husband Tony.
Following the swearing in the Board elected Eric Gregory as chair and Jocelyn Prvanov as deputy chair. Mr Gregory had been acting chair since February.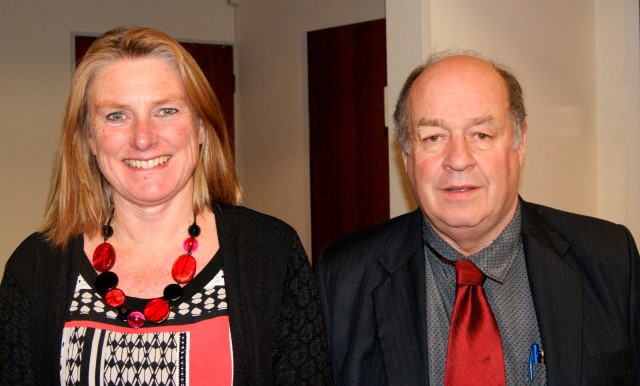 Newly elected Waikanae community board deputy chair Jocelyn Prvanov and chair Eric Gregory.