Waikanae Pool's family fun day a splash!
Published prior to 2016
Waikanae Pool's family fun day has proved a splash with the community.
More than 200 people turned out to the Waikanae Pool's community event to mark the start of the outdoor summer swim season on Saturday 7 November.
The facility, which has a large 33.5-meter outdoor heated pool, a smaller toddlers' pool, a hydroslide and other amenities, is open from early November to late March every year.
To celebrate this year's opening, Kāpiti Coast Aquatics hosted a family fun day where families enjoyed an afternoon of activities, including the dunk tank, games, giveaways and live music.
Council's Recreation Services Manager Brent Harvey said the family fun day was well attended and the feedback has been positive.
"The afternoon was all about offering families throughout Kāpiti an opportunity to come together in a safe and friendly environment," he said.
"It's a chance for them to connect with friends and family, try new activities on offer at the pool and all in a space they're familiar with.
"Everyone always seems to have a blast at Waikanae Pool when it opens annually and our family fun day this year was no exception. It was great to see so many people laughing, smiling and having fun, and that's what it is all about.
"We just want to say a big thank you to the community who came to support us from throughout Kāpiti and their children and we would love to see everyone again."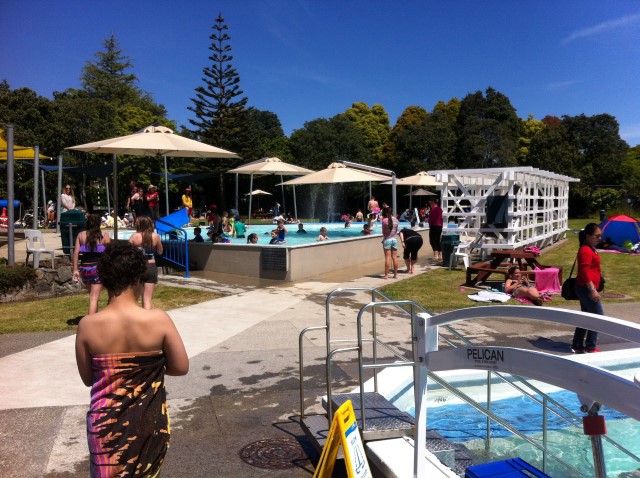 Credit: Kāpiti Coast District Council