Coastlands Aquatic Centre slide
Published 14 Apr 2016
W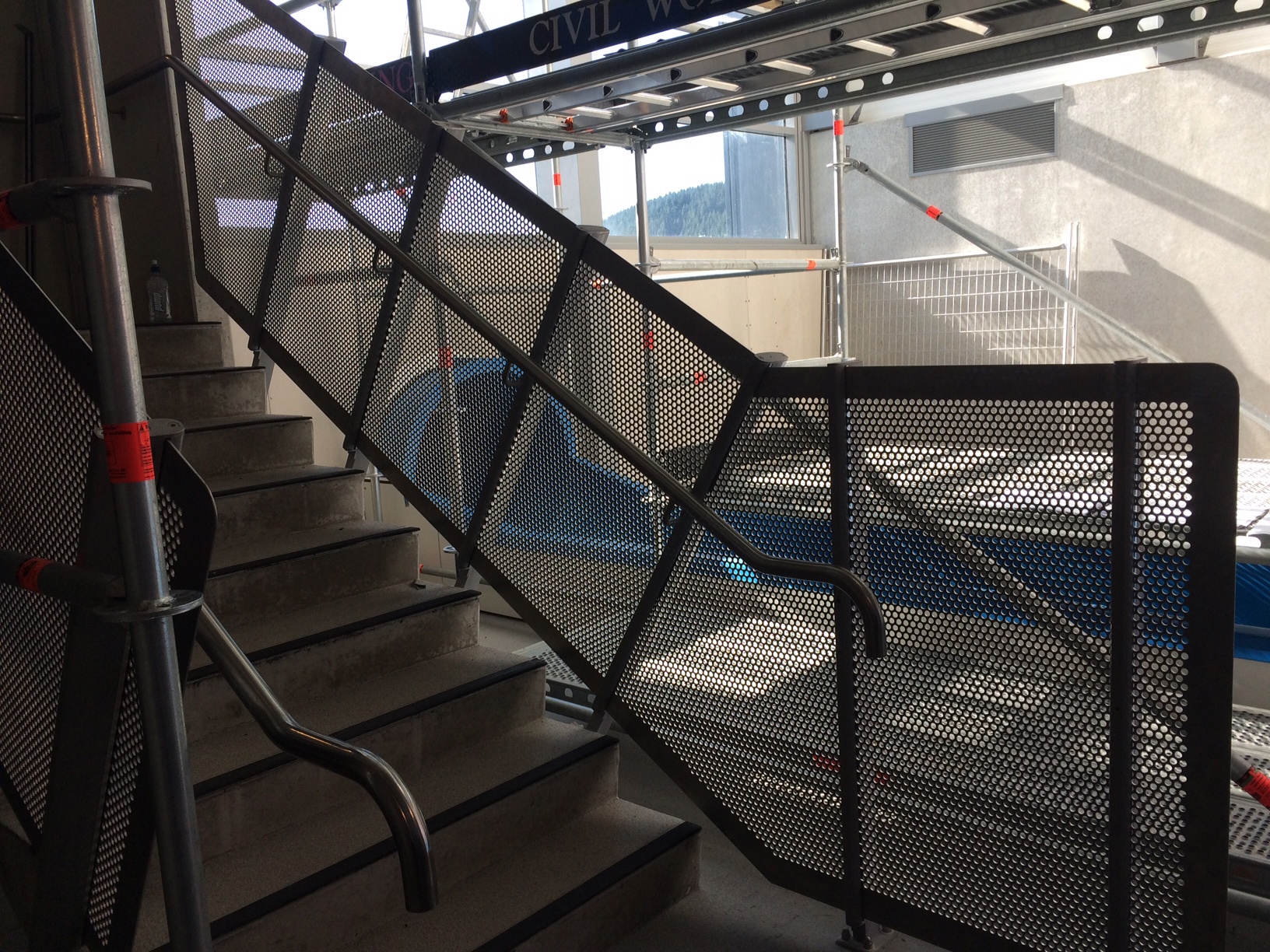 ork on replacing Coastlands Aquatic Centre's hydroslide balustrade is finished and the slide is operational.
The slide has been out of action since February 15 due to a failed glass balustrade, which meant the stairs to the slide could not be used for safety reasons.
Parks and Recreation Manager Alison Law says there was no one on the slide or the stairwell at the time, but as there was a risk of the other glass panels failing it was decided to find a replacement option for all of the panels and close the slide until a complete replacement was done.
"After working with architects, manufacturers and engineers we have found a suitable replacement for the glass panels, which are perforated metal panels," she says.
Scaffolding was put up last week, the existing glass balustrade has been removed and work installing the 23 metal panels is underway.
"We know the slide is a popular attraction and we were working hard to have the best possible chance for it to be open during the school holidays," Ms Law says.
"We do want to ensure the replacement and installation is going to last long term, so it's important to take the time to get it right."
Council expects the work to be at a total cost of about $50,000, this includes the cost of the metal panels, scaffolding and contracting costs.