Council monitoring toxic algae in Awatea Lagoons
Published 15 Mar 2016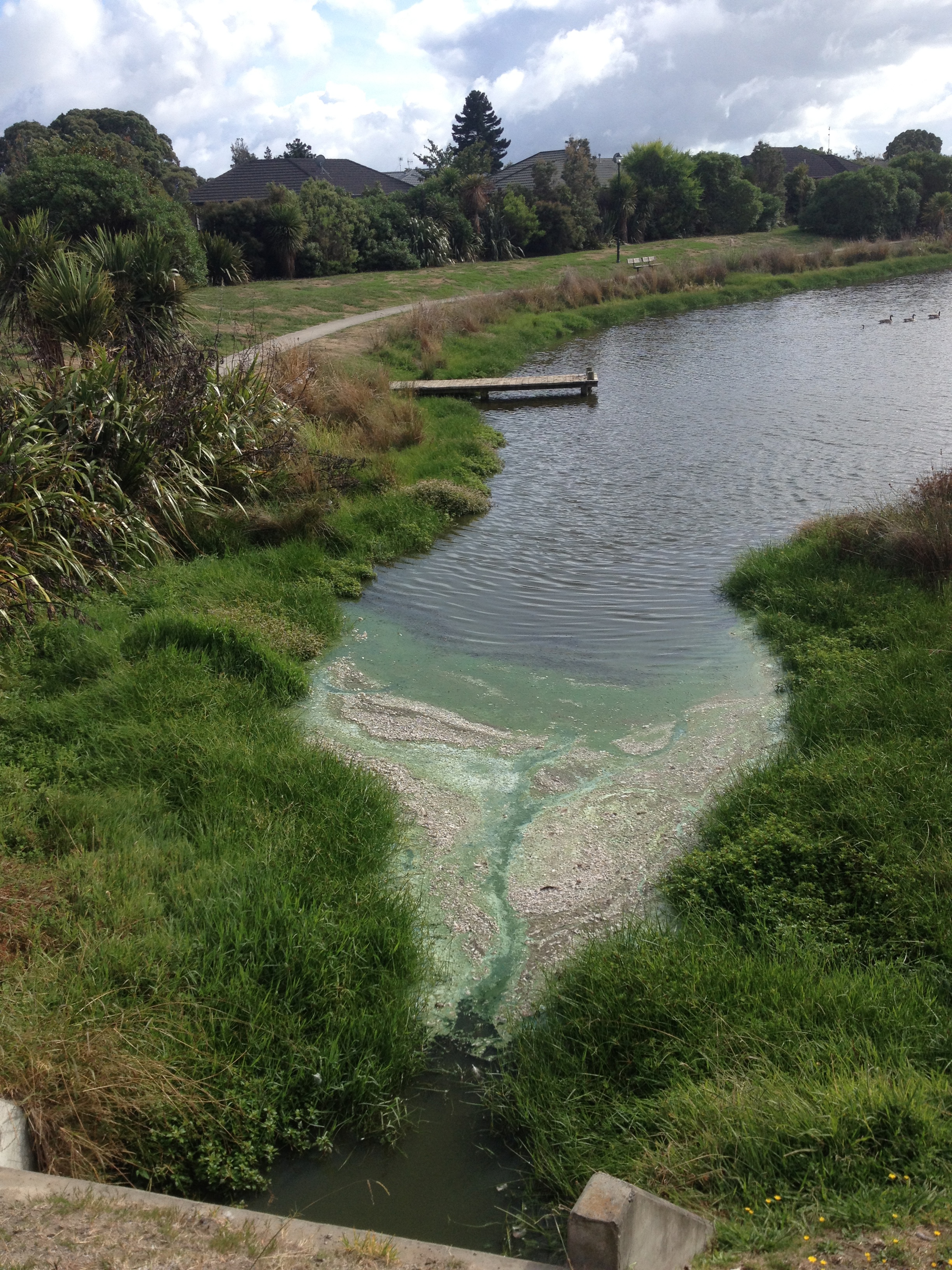 Update: Council is continuing to monitor the toxic algae in Awatea Lagoons.
Last night's rain washed away some of the growth but there are still some sites where the algae is noticeable.
Council staff assessed the lagoons today and are reminding people to take care when walking their dogs on surrounding pathways and tracks.
When in close contact with this type of blue-green algae (Cyanobacteria Anabaena) it can be fatal towards animals and cause people to be sick.
For more information please check www.gw.govt.nz/toxic-algae
___________________________________
Council is advising people to keep clear of a Paraparaumu lagoon due to the presence of toxic algae.
Council has tested an algae growth at Awatea Lagoons near Mazengarb Road and confirmed it is Cyanobacteria Anabaena – a type of blue-green algae that is particularly toxic to dogs.
Parks and Recreation Manager Alison Law says tests show the naturally-forming algae is present around the edge of the lagoon, but and mainly near the inlets and outlets.
"We're advising people not to swim in the lagoon, drink the water or if you're taking your dog for a walk in the area, to please make sure it's on a leash," she says.
"Dogs, as we know, love to scavenge and play near water so are particularly susceptible to poisoning from toxic algae and the last thing we would want is for anyone or a pet to get sick."
Signage has been put up at the site advising people using the walking track around the lagoon of the presence of algae.
"We do monitor the lagoon and this type of algae tends to appear when temperatures are warmer and water levels are low or remain stable for some time," Ms Law says.
"We're continuing to keep an eye on things in the meantime and with rain forecast for this week, we're hoping this will help flush the algae away."
What to look out for:
Toxic algae is usually a dark green/brown or black colour and in waterways forms blooms, which can appear as a thick mat attached to rocks or beds.
Swallowing water containing the algae can lead to vomiting, diarrhoea, abdominal pain, cramps and nausea. Skin contact can cause irritation to the skin, eyes, nose and mouth.
If people are concerned about any illness following contact with water in the Awatea Lagoons or any other waterway in the district, they should talk to a doctor. If your pet is showing symptoms, visit a veterinarian.
More information about toxic algae can be found at www.gw.govt.nz/toxic-algae