Counterfeit rubbish bags
Published 03 Jun 2016
UPDATE: We've had an update from Envirowaste, they will be collecting all Envirowaste bags. For any more questions please contact them 0800 240 120

-------------------------------------
Counterfeit rubbish bags have been appearing in some parts of Kāpiti.
Council is warning residents of fake yellow rubbish bags with the word 'Envirowaste' printed on the front as they are not official rubbish bags and will not be collected.
They are not sold by Envirowaste, which is one of Council's licensed rubbish collectors. The official 'Envirowaste' rubbish bags are printed with 'Budget Waste'.
Where the fraudulent bags are coming from is being investigated by Envirowaste and residents are encouraged to phone 0800 240 120 if they know more.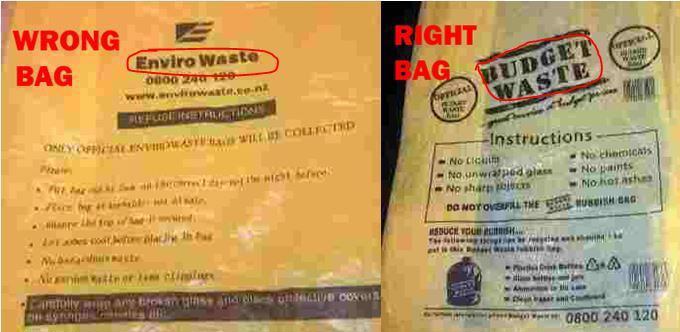 More information on kerbside recycling services, go to this page.