Library competition inspires reading of different genres
Published 04 Nov 2016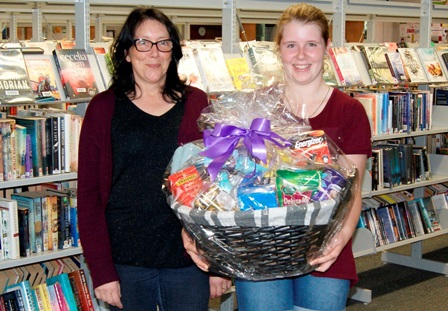 A Raumati Beach teenager, who won the Kāpiti Coast District Libraries' reading challenge, says the competition encouraged her to pick out books she wouldn't normally choose.
The competition ran during September and October and involved people completing any number of ten reading challenges and writing a review of their book(s).
Kāpiti College student Laura Doyle, 13, took on several challenges including reading a book from her childhood, one she could read in a day and also a sci-fi title for 'the genre you don't normally read' task.
"I do a lot of reading anyway, but saw the challenge as a way to read some different books," Laura says.
"I was very surprised when I heard I'd won the competition – I'm going to share the prize basket with a friend who also did some challenges."
Library Community Programmes Co-ordinator Juana Kelsen says more than 150 reviews were entered into the competition.
"We were really pleased with the number of people who participated in the challenge," she says.
"We wanted to inspire people to diversify their reading and this is exactly what many of them did. This was our first reading competition and we'll definitely do it again."