Part of Raumati Road closed for water main repairs
Published 19 Sep 2016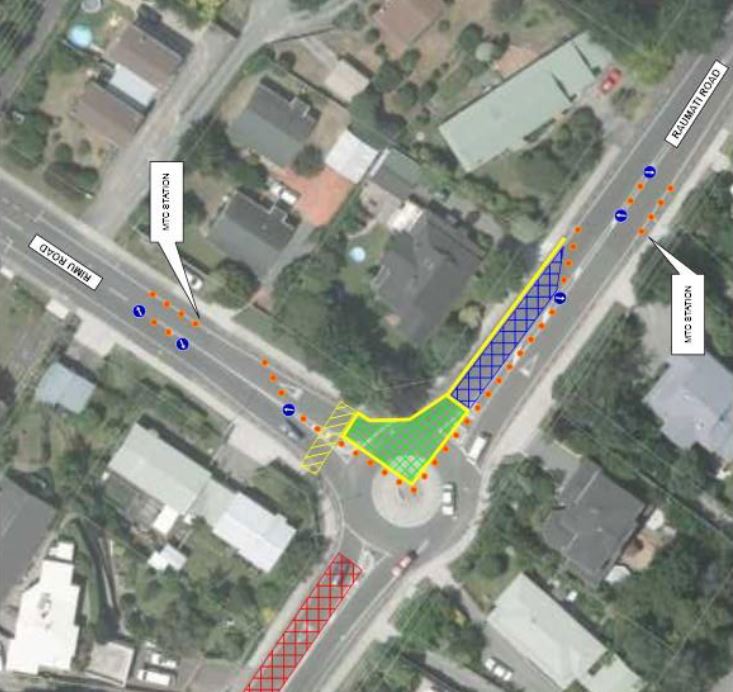 Work to repair a broken water main under the roundabout at the Rimu Road/Raumati Road T-junction will start next week.
The work is expected to take two days, Tuesday 27 September and Wednesday 28 September, (weather depending) and will require closure of the corner of the roundabout where traffic turns left from Rimu Road into Raumati Road.
Traffic travelling up Raumati Road towards the roundabout/SH1 will need to follow a signposted detour left into Rata Road, right into Manawa Ave and onto Rimu Road.
Traffic heading down Raumati Road towards the beach will be able to continue straight through the roundabout or turn right onto Rimu Road as normal.
Traffic coming down Rimu Road will be able to turn left or right onto Raumati Road via the other side of the roundabout than usual.
Stop/go traffic management will be in place at the roundabout 24/7 to direct traffic turning in different directions, so there may be some delays there. Roads users should use alternative routes where possible.