SH1 to be renamed once M2PP expressway opens
Published 04 Oct 2016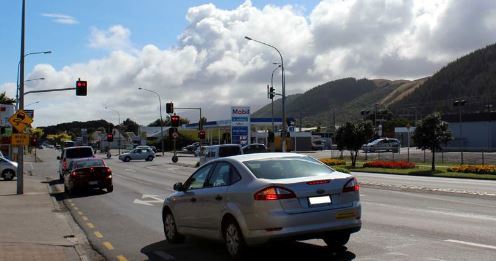 With the Mackays to Peka Peka Expressway nearing completion the Kāpiti Coast District Council has a unique opportunity to rename State Highway 1.
Strategy and Planning Acting Group Manager Kevin Black says the state highway will become a fit for purpose local road within 24 months of the Expressway opening.
"Responsibility for State Highway 1, between Mackays Crossing and Peka Peka, will transfer from the New Zealand Transport Agency to the Kāpiti Coast District Council," Mr Black says.
The renaming of State Highway 1 will be a Council-led process and will be carried out in line with the Council's Road Naming and Street Numbering Policy 2011.
Mr Black says sections of State Highway 1 that are currently referred to as Main Road South, Main Road North and State Highway 1 will be renamed. Amohia Street and Rimutaka Street will remain unchanged.
The Council engaged a working group comprising of local historian Anthony Dreaver and iwi historians from Ngati Raukawa, Nga Hapu o Ōtaki, Te Ati Awa Ki Whakarongotai and Ngati Toa, to come up with names that reflect the districts rich historical and cultural history. The group is expected to report back to the Council later this year.
Mr Black says the Council will work with Community Boards to share the names with the Kāpiti Coast community and invite further suggestions early next year.
Discussions have already occurred between the Kāpiti Coast District Council and the Emergency Services to ensure there is no confusion between the existing State Highway 1 and the Mackays to Peka Peka Expressway while work to rename the seven sections of road takes place.
Sections of State Highway 1 to be renamed:
Paekākāriki at the Southern District boundary near Fisherman's Table to Poplar Avenue
Poplar Avenue to Kāpiti Road
Boat City to the Waikanae River Bridge
Waikanae River Bridge to Hemi Street intersection
Hemi Street to Te Kowhai Road
Hadfield Road connection (this will be the off-ramp for the M2PP Expressway if you are heading south)
Peka Peka Road to Te Kowhai Road.