Slam dunk in Ōtaki
Published 20 Jul 2016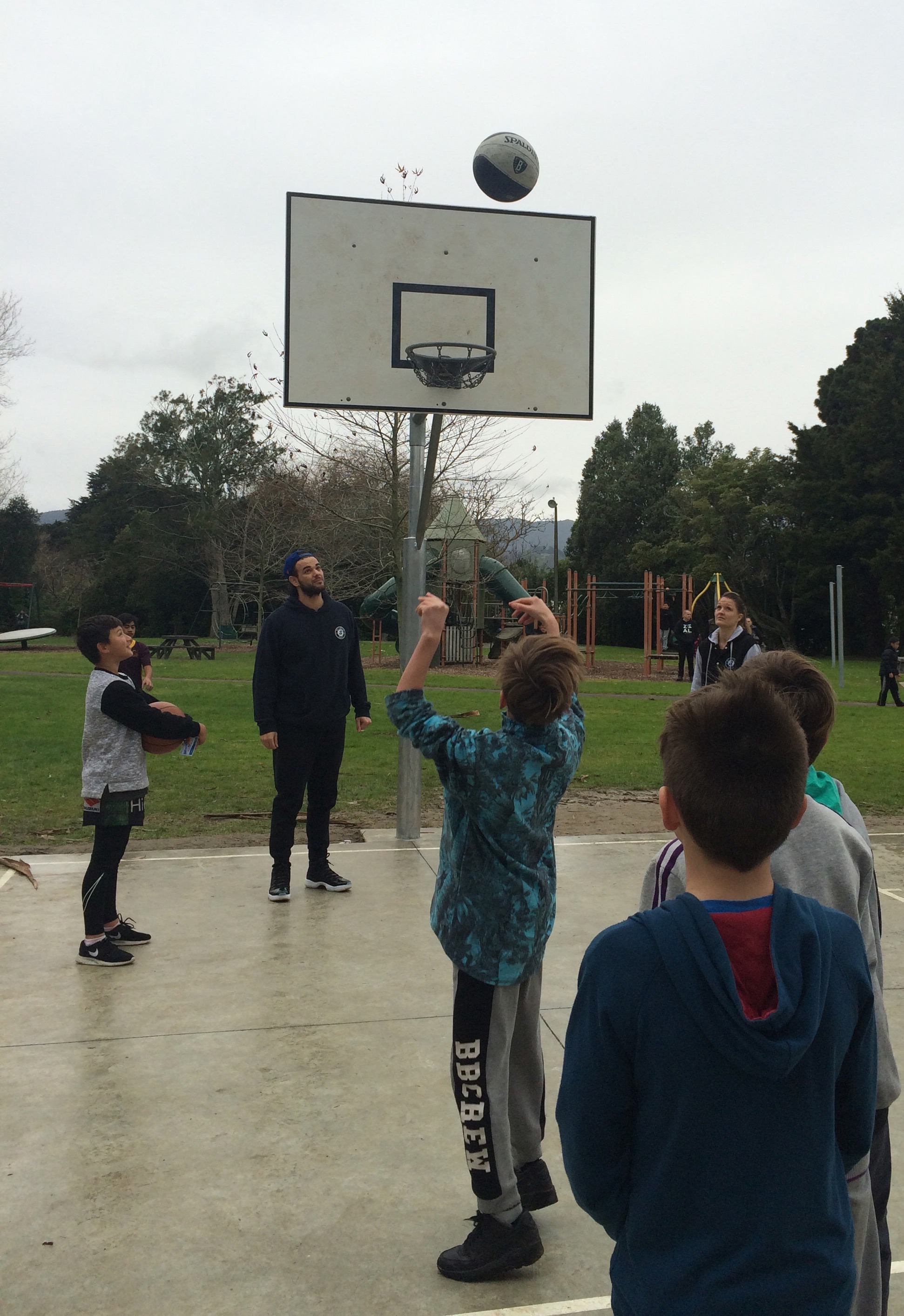 Wellington Saints basketball guard Jordan Mills called in to Ōtaki during the school holidays to try out the new community basketball court in Haruatai Park.
"Basketball is a growing sport and, jumping on the back of the popularity of players like Steve Adams, a lot of kids are becoming more and more interested in playing," Mills says.
"It's not always accessible getting into indoor courts so it's great people are getting behind an outdoor court like this.
"It's cool because it's a good meeting point and helps keep the kids busy, out of trouble, active and playing sport. It's just a good thing to do."
Council and the Ōtaki Community Board considered community feedback and worked with young people in town to decide on the site for the new keyhole, or half-sized, basketball court.
Haruatai Park was picked as the preferred option for its central, easily-accessible location that's close to key shopping areas, schools, kura kaupapa and colleges.
Te Kura-ā-Iwi O Whakatupuranga Rua Mano student Amosa Suitauloa, 13, was down at the court last week (July19) practicing his shots.
"It means a lot to have this here, I live just up the road and it means I can practice my layouts whenever I like."
Council's Parks and Recreation Manager Alison Law says the court is the first stage of work to make the park even more of a great recreational space for different age groups.
Work still to come will include an upgrade of the park's playground and a redevelopment of Ōtaki Pool.
"It's already a destination park that pulls people to Ōtaki and breathing some life back into facilities there, starting with the basketball court, will enable Haruatai to become even more of a social hub for young people and the community as a whole," she says.