Surveys show Kāpiti pools remain popular with residents
Published 22 Apr 2016
Kāpiti Coast pool users have given the Council's aquatics team an almost perfect mark for friendliness and helpfulness, according to recent survey results.
The customer satisfaction survey sought the views of more than 300 Kāpiti residents on the council-operated Coastlands Aquatic Centre in Paraparaumu and pools in Waikanae and Ōtaki.
Parks and Recreation Manager Alison Law says the largely-positive results are encouraging.
"We're constantly working to ensure our
customers are happy with the facilities and the services we provide at our aquatics amenities throughout the district," she says.
The annual assessment asked residents a range of questions about their preferred physical activities, equipment offerings, thoughts on cleanliness, staff attitude, approachability and knowledge, among other things.
Across the board results have risen, with nearly 100 per cent of customers rating the friendliness and helpfulness of staff across all aquatics facilities as either 'good' or 'excellent'. 
"We have been heartened at some of the amazing compliments we've been given as well as the helpful feedback," Ms Law says.
"The survey highlights some areas where we could improve and we're implementing changes where we can and using these results to help deliver even better facilities and services at our pools."
Other key survey findings were:
water temperature was rated "just right" by 96 per cent of those surveyed
cleanliness was given a 96 per cent rating
98% said equipment was either excellent or good
92% approved of the SPLASH funzone      activities
89% of those surveyed were happy with the amount of lane space available
Council is also seeking feedback from non-users of the Coastlands Aquatic Centre to find out how it can attract and retain customers. Everyone who takes a moment to give feedback on the centre goes in the draw to win a $100 Coastlands voucher.
To find out further information about the survey results or the non-user survey please visits www.kapiticoast.govt.nz/aquatics.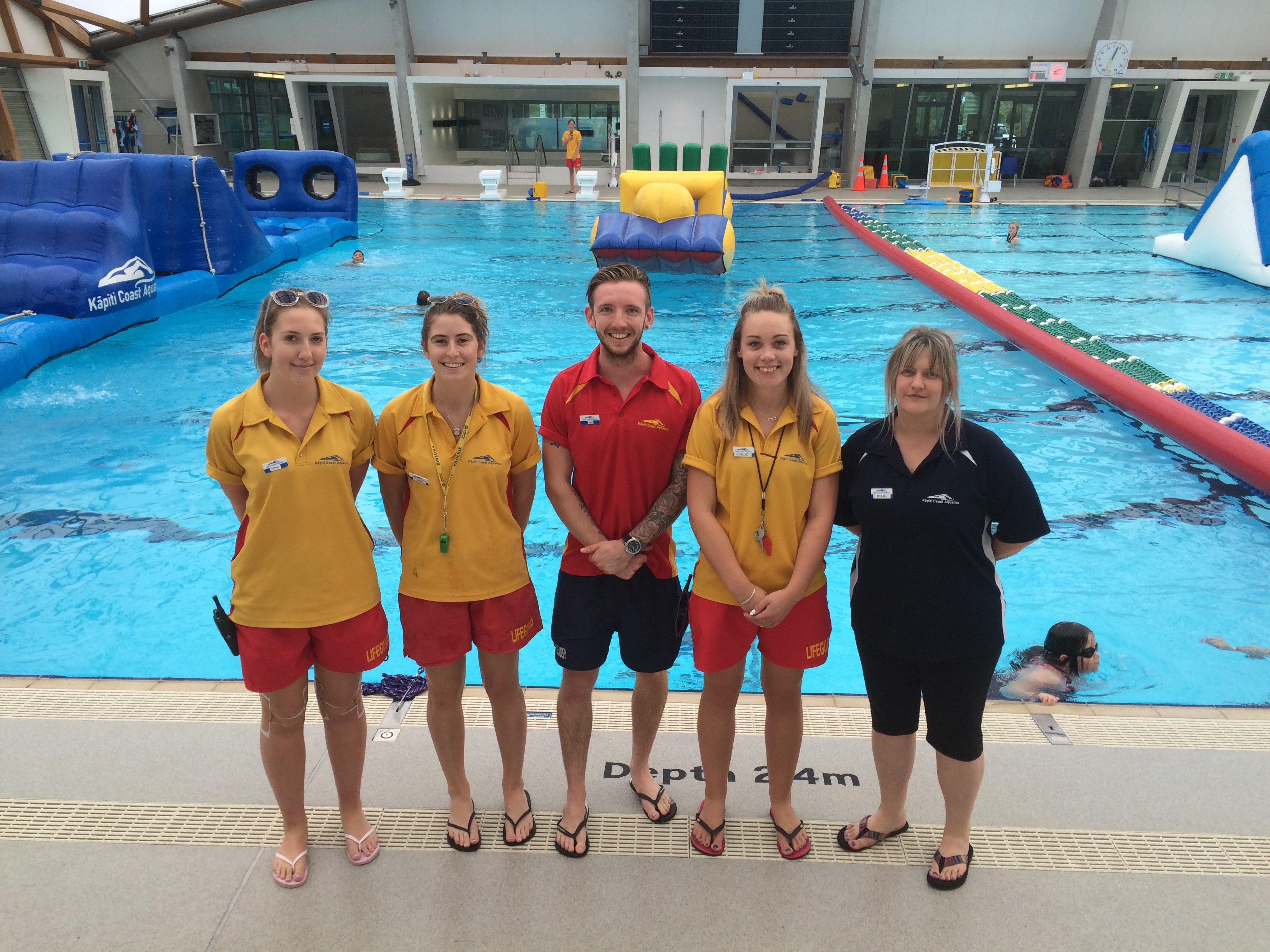 Photo: Coastlands Aquatic Centre lifeguards Fiona Fraser, Jess Geraghty, team leader Chris Roberts, Hollie Dunce and receptionist Billie Wilson.