Ōtaki Gorge Road reopens after seven-month closure
Published 15 Jul 2016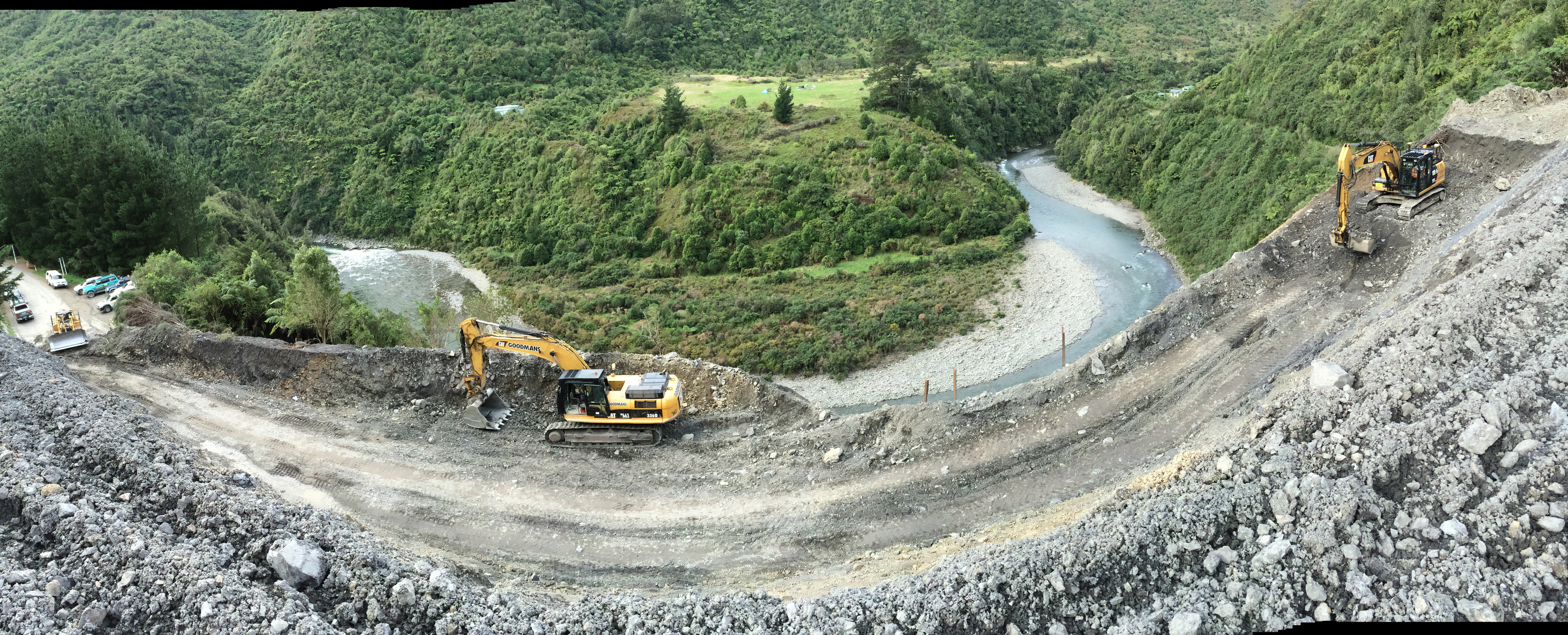 Road access to private property and popular recreational facilities within the Tararua Forest Park is now restored after a seven-month closure.
Kāpiti Coast District Council has completed extensive earthworks at the slip-prone Blue Bluff site on Ōtaki Gorge Road, meaning the public can access Ōtaki Forks again.
The road was closed for safety reasons in mid-December 2015 due to concerns over the stability of the hillside above following a series of slips.
Group Manager Infrastructure Services Sean Mallon says Council worked with a team of experts to look at what could be done long-term to help stabilise the bank and restore access to the area.
More than 70,000m3 (as a loose measure) of debris and slip material has been removed, which is enough material to fill Paraparaumu's Coastlands Aquatic Centre 25-metre pool 47 times.
"It's been massive job and we're delighted to get the road opened in time for the second week of the school holidays. It's great news for Ōtaki and we know local businesses will be pleased to see visitors to the popular tourist attraction coming back into our district," Mr Mallon says.
Work has included the cutting of wide steps into the slip face and reducing the angle of the slope to minimise the risk of debris blocking the road.
"There's no guarantee slips may not happen again, but this work is all part of the on-going management of the slope that'll help reduce the risk of future road closures," Mr Mallon says.
"We'll continue to keep an eye on the active area and are establishing a monitoring and cleaning programme that'll help ensure safe access to the Tararua Forest Park from Ōtaki long term."
Two residents were affected by the road closure, a private property owned by the Campbells, and a Department of Conservation in-residence caretaker, Steve Elgar.
"For the Campbells and Steve it's been a long seven months and we're grateful for their patience and co-operation while we've done this important and necessary work," Mr Mallon says.
Work has taken more than three months and has an estimated price tag of $500,000 – almost half covered by a contribution from the NZ Transport Agency's emergency works fund.