AR hunt for Mahi the Moa
Published 03 Oct 2017
Ever wanted to see a moa walk through a library?
This school holidays it's going to be possible thanks to an exciting new augmented reality (AR) venture between Kāpiti Coast District Libraries, Wellington City Libraries, and local tech start-up ScimitAR. Collectively they will bring an extra dimension to life in the Paraparaumu, Waikanae and Ōtaki Libraries, using AR.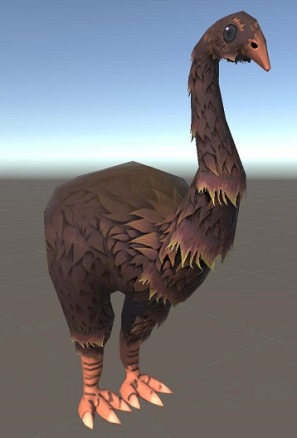 ScimitAR is a group of enthusiastic developers participating in Te Papa's incubator programme, Mahuki. They have developed an AR application that Kāpiti District and Wellington City Libraries will make available for free to all customers as a "ScavengAR Hunt" during the upcoming October school holidays.
Customers can use Android devices to 'scavenge' their way around the library's spaces and collections, completing AR challenges as they go. A limited number of Android phones will be provided on loan at each library, to ensure everyone can participate in the fun. After completing all challenges, customers will receive a special AR-enabled bookmark that brings Mahi the Moa, a unique AR character, to life on phones and tablets.
Kat Cuttriss, Kāpiti Coast District Libraries Manager, sees the application as a great way to use technology to show existing library customers new ways of discovering and interacting with library collections and spaces.
"It's also a fun way to attract new library customers to explore what we have to offer", says Ms Cuttriss.
"And this fantastic technology, made right here in the Wellington region, provides us with a wonderful opportunity to partner with other regional libraries. Working together and sharing resources are great ways of incorporating new technologies and fun customer experiences into our full suite of library services."
The ScimitAR team are excited to be working with local libraries.
"Our goal when we joined the Mahuki programme was to help bring the collections of galleries, museums and libraries to life," CEO Eli Tucker says.
"It's great to see it happening in local libraries."
To find out more about the app, Mahi the Moa, and this Kāpiti Coast District and Wellington City Libraries initiative, call into your local branch library.
The "ScavengAR Hunt" will run at the Paraparaumu, Waikanae and Ōtaki libraries during the second week of the October school holidays (9th – 13th October).