Council monitoring Waikanae lagoon for toxic algae
Published 10 Mar 2017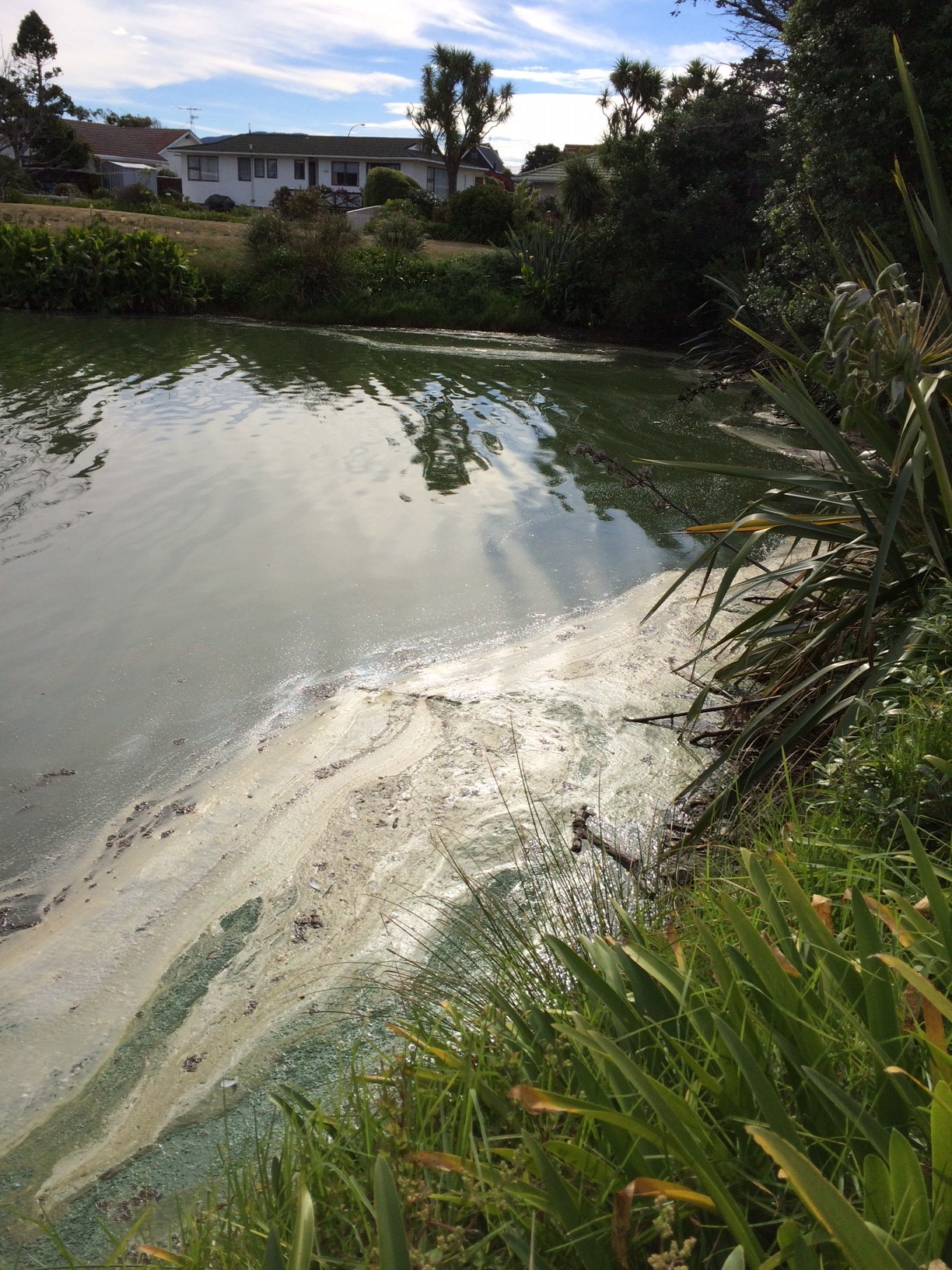 The wet weather we've had over the weekend has naturally flushed the lagoon. The algae is gone and we've removed the signs.
13 March 2017
---
Kāpiti Coast District Council is advising people to keep their dogs on leashes if heading near Waimanu Lagoon in Waikanae this weekend due to the potential presence of a toxic algae.
The Council has tested an algae growth, thought to be a blue-green algae, at the lagoon and will be able to confirm after the weekend whether it is toxic or not.
The algae has been spotted around the edge of the lagoon and Council staff has a sample in for testing.
As a precaution, people are advised if they are taking their dogs for a walk in the area to please make sure it is on a leash.
Signage has been put up at the site advising people using the walking track around the lagoon.

What to look out for:
In lakes and slow flowing waters, cyanobacteria algae grow in a free floating (also called planktonic) form, which can cause the water to become murky or cloudy.
Free floating cyanobacterial blooms are generally green in colour and can give lakes a 'pea soup' appearance. Free floating cyanobacteria can also form films or scums on the water's surface, especially at the water's edge.
More information about toxic algae can be found at www.gw.govt.nz/toxic-algae

10 March 2017