Pirate ship the star of new playground at Tasman Road Reserve
Published 29 Jun 2017
Last Friday, Ōtaki Beach kids got the green light to jump aboard the brand new pirate ship that features in the Council's latest playground upgrade at Tasman Road Reserve.
Alison Law, Parks and Recreation Manager, says this upgrade was designed with input from the community and is the third of five playground upgrades for the 2016/2017 financial year.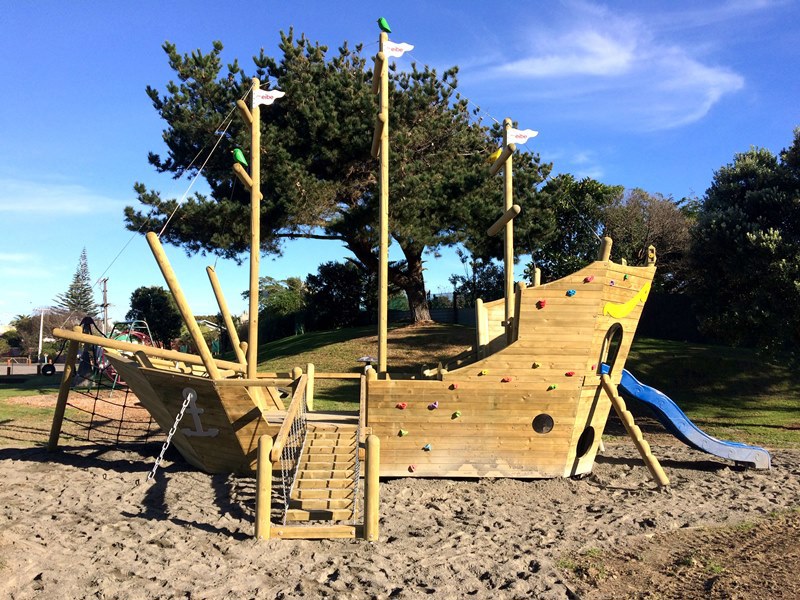 "We're really pleased to open another revamped playground in Ōtaki, following on from the successful opening of Haruatai Playground in April. The playground has a beach theme which fits in really well with its surroundings down at Ōtaki Beach. It features a pirate ship, which is bound to be a hit with children of all ages. Many parents are already taking to Facebook to say how excited they are to get their kids down to try it out."
Aorangi Road Reserve Playground in Paraparaumu and Te Ātiawa Park in Paraparaumu Beach are due to open in the coming weeks.