Spark plugs on the Kāpiti Coast
Published 14 Feb 2017
Spark and Kāpiti Coast District Council are partnering to extend Spark Plugs – electric vehicle charging in Spark phone boxes. Spark and the Kāpiti Coast District Council have today announced they are partnering to extend the Spark Plugs initiative, adding electric vehicle (EV) chargers to Spark phone boxes around the district. The new chargers will be free for anyone to use for the first 12 months. Five Spark Plugs are planned to begin with and these will be installed over the next few months.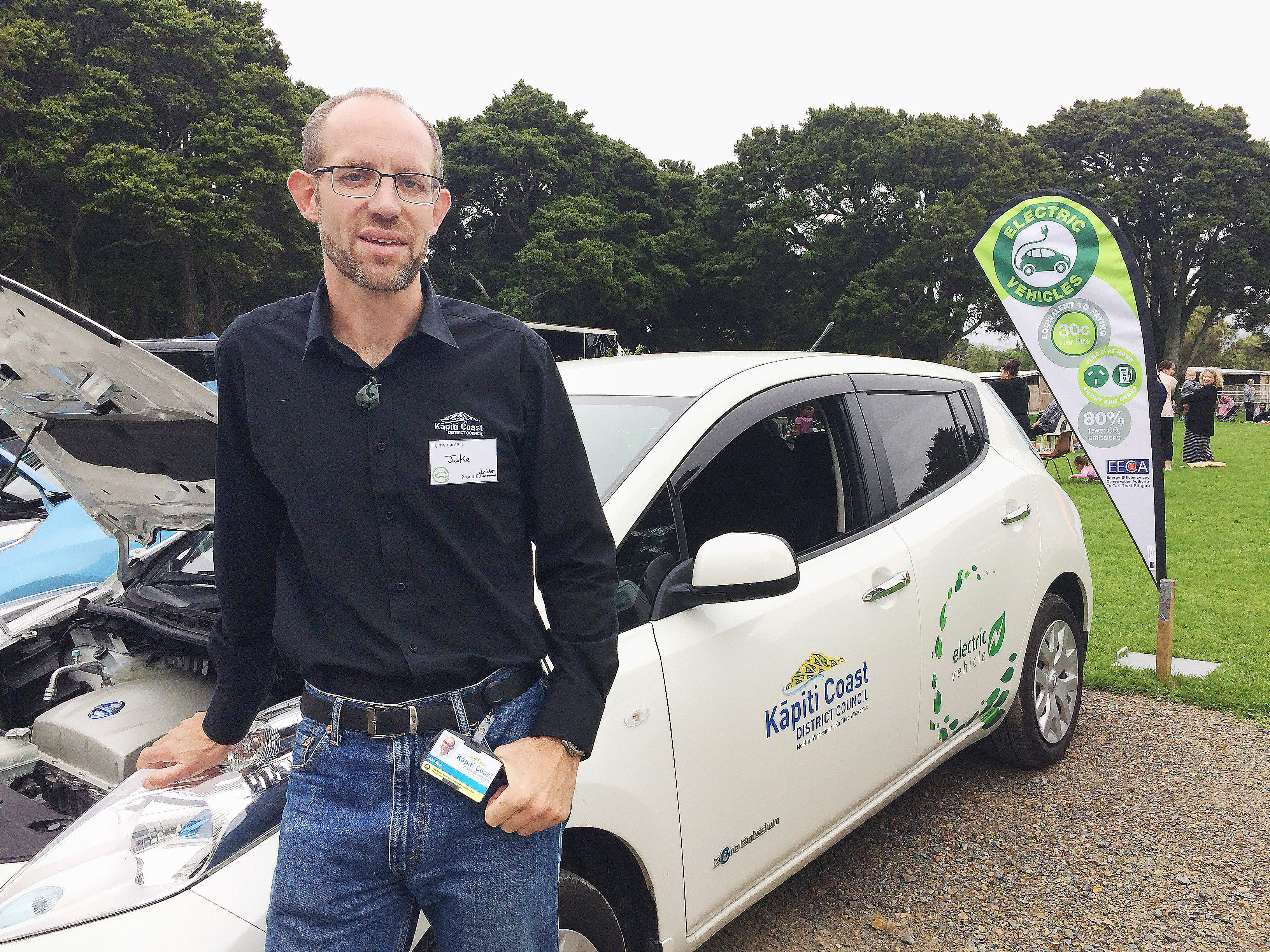 The new chargers will be similar to those rolled out north and south of Auckland earlier in 2016 during the pilot phase, which was an Australasian first. The lower power chargers will provide a 'top up' of energy enabling EVs to run 20-40 kilometres from a 60-minute charge (depending on the car). The boost will help give EV drivers the confidence to go further and combat 'range anxiety' – the fear you won't be able to reach or return from your destination, one of the obstacles to widespread adoption of EVs.
The deal will see each organisation fund 50% of the installation costs, with Spark covering operational costs for the Spark Plugs and Council taking responsibility for maintaining the associated carparks.
Ed Hyde, Spark Ventures CEO, says the initial pilot has been an overwhelming success with the chargers near Auckland being used every day and that Spark is extremely pleased to be partnering with the Kāpiti Coast District Council to take the initiative further, delivering a useful service to even more New Zealanders.
"Electric vehicles are the future of transport – they're important to building a low-carbon society and they're increasingly affordable, but what we don't have yet is the widespread charging infrastructure to support and reassure EV drivers. Spark Plugs is an innovative attempt at helping to solve this problem. By repurposing what many consider to be a bit of antiquated technology, we can help drive EV adoption forward and do our bit for New Zealand.
"For decades, the phone box delivered value to New Zealanders every day – they were virtually everywhere you might need one be it a shopping mall, a street corner or the last petrol station for miles. As the Spark Plug network grows and chargers are installed in more and more of our phone boxes, this usefulness will come back in a new and exciting way. The Kāpiti Coast District Council's support is critical for this first expansion, allowing us to deliver Spark Plugs to areas that are more accessible and useful for people," Mr Hyde says.
Council's Group Manager Strategy & Planning Sarah Stevenson says the Council, which recently acquired an all-electric Nissan Leaf for its fleet, is pleased to support the development of public charging infrastructure to help more people make the transition to EVs.
"This initiative will help reduce carbon emissions, make it easier for EV owners (both residents and visitors) to get around the Kāpiti Coast and encourage those who don't own an EV to consider purchasing one in future."
The planned locations are Waikanae Park and Ride (in association with Greater Wellington Regional Council), Waikanae Beach, Paraparaumu Beach, Raumati Beach and Paekākāriki. These will be listed on plugshare.com – a crowdsourcing app that plots charging stations all over the world.
The first installation is likely to be at the Spark phone box on Tutere Street, Waikanae Beach within a few months.
More information about how to use Spark Plugs is available at www.spark.co.nz/plug
14 February 2017