Upcoming community events
To have your local Kāpiti event feature below, please visit the Eventfinda website and upload your event there.
Burns the Dragon & The Silver Lady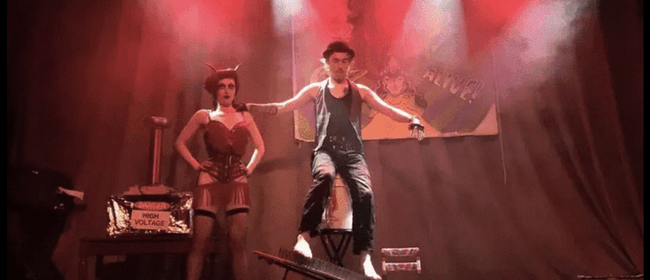 Kapiti Primary School, Paraparaumu, Kapiti Coast
SAT 13 APR 9:00 A.M. - 5:00 P.M.
He's part man, part dragon, and all wonder.
Josh Burns aka Burns The Dragon, is incorporating his metamorphosis with body modification with his performances. A true self-made freak, his contact juggling has entranced many while his pain-proof shows have turned even the strongest of stomachs. Coming up from working the games with the largest travelling carnival – North American Entertainment – to running an underground venue and all of it's events, and masterminding multiple tours, this mover/shaker/innovator is sharing his love for sideshow performances, while carving a new page in contemporary performance arts.
The Silver Lady NPC
For a donation, watch the Silver Lady NPC come to life. What option do you take, Traveller? Let this fun, interactive living statue delight and entertain you.
Mermaid Tristan
Mermaids DO exist! Mermaid Tristan loves to entertain the human folk with her fun and sassy jokes. Come down and make a new finned friend. All new shows and grassroots entertainment for everyone of all ages to enjoy, here at The Extravaganza Fair. Performing every weekend at The Extravaganza Fair - free entry for kids and just a gold coin entry for adults. Performing throughout the day these family shows will charm and delight the young and old. From acrobats, dancing, performing and magic!