Kāpiti Island and Paraparaumu Beach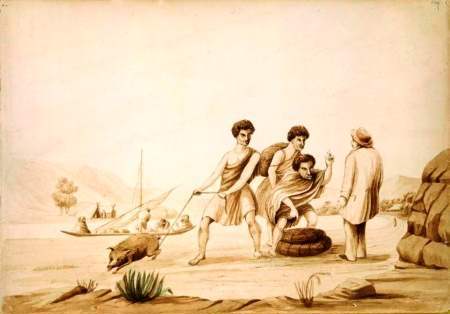 Location: Maclean Park, Paraparaumu Beach
You are standing at the hub of history for the Cook Strait area and the Kāpiti Coast. Offshore is Kāpiti Island, named Entry Island by James Cook.
Between 1821 and1822 Te Rauparaha led Ngāti Toa iwi from Kawhia to escape attacks from Waikato. In 1823, after battles with Muaupoko and Rangitane, Te Peehi and Te Rauparaha took control of Kāpiti Island. Buying muskets from European traders, they sailed from Kāpiti on conquests across Cook Strait.
In the early 1830s, the channel between the Island and the Kāpiti shore provided a sheltered anchorage through which whales migrated with their young. There were several shore-based whaling stations operating in this area.
The Wellington and Manawatu railway line began operations in 1886. This brought an end to the beach highway. As a result of the railway, Paraparaumu village was founded.
In 1897 the government bought all of Kāpiti Island, except for the northern end, to be a bird sanctuary. Today it abounds in kaka, pigeons, takahe, stitchbirds, kokako, kiwi and many other species.
In the 1920s Robert and Malcolm Maclean purchased the Paraparaumu Beach and Kāpiti Road areas, subdividing the coastal parts of their land as a seaside resort.
Photo gallery
Click the thumbnail to enlarge the image.
Download a brochure
Click on a link below to download or print a copy of each heritage trail brochure.
Ōtaki and Te Horo[PDF 2.41 MB] 
Waikanae[PDF 2.51 MB] 
Paraparaumu[PDF 1.67 MB] 
Paekākāriki[PDF 1.41 MB] [PDF 2.41 MB]
Related links
Supporters of the Kāpiti Coast Heritage Trail
Te Whakaminenga o Kāpiti
Kapiti Pakeke Lions
Kapiti Historical Society
Otaki Historical Society