Paetawa Flax Mill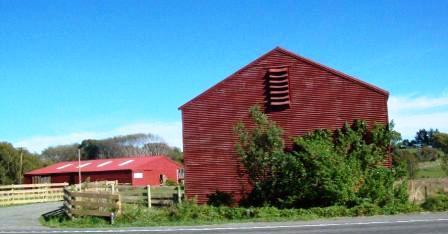 Location: 267 SH1 North of Waikanae
Archibald Brown (1859–1941) milled flax (harakeke/phormium tenax) in these buildings from 1905 to1930. Falling prices and yellow-leaf disease caused the mill's closure.
The big shed in the background housed the 'feeder' (used to rake the green skin off the flax), the 'scutcher' (used to polish the washed, dried and bleached flax), and an engine to power the equipment.
The stable to right of the gate housed draught horses that pulled drays of green flax from the swamp or delivered bales of fibre to Waikanae railway station.
Photo gallery
Click the thumbnail to enlarge the image.
Supporters of the Heritage Trail