Reikorangi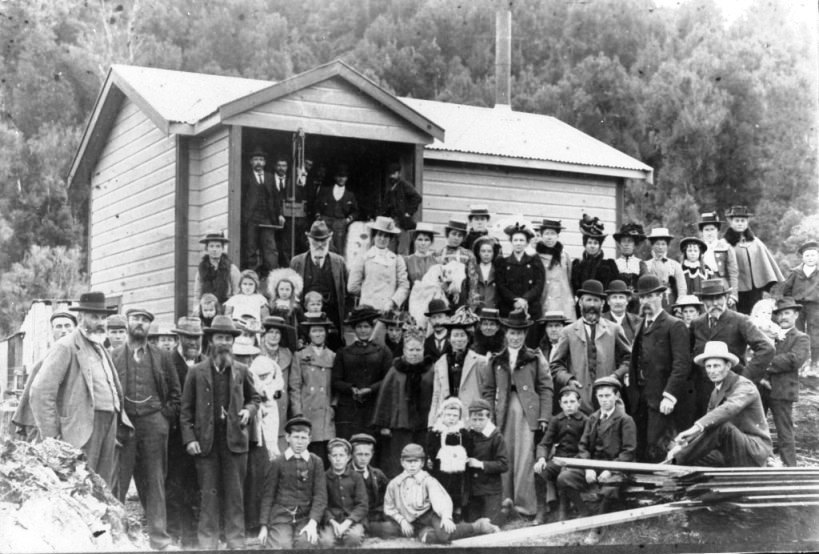 Location: Opposite 5 Akatarawa Road, Reikōrangi
Reikorangi translated into English means 'the gate' or 'gateway to heaven'. This originated from when a young slave was sent into the valley but did not return. It was assumed he had entered heaven.
During the invasion by northern tribes in the 1820's, Muaupoko created a refuge at Te Pā o Toata at the narrow entrance to the valley. In 1891, Māori owners sold Reikorangi basin, two thirds of it to the Crown. Most of the remainder formed Elder's 'Waimahoe' station.
From the 1890s to 1908, sawmills employing more than a hundred men cleared the bush and dairy farmers moved in. During this time a bush tramway led to Waikanae Railway Station.
In 1895 a post office and school opened in Reikorangi, and in 1907, St. Andrews Church held its first service.
The Otaki Co-Operative Dairy Company operated a creamery from 1902 until 1920.
In the 1960s the population declined. The post office closed in 1962 and the school in 1970. Today, pastoral and recreational farming dominates Reikorangi.
Photo gallery
Click the thumbnail to enlarge the image.

Download a brochure
Click on a link below to download or print a copy of each heritage trail brochure.
Ōtaki and Te Horo[PDF 2.41 MB] 
Waikanae[PDF 2.51 MB] 
Paraparaumu[PDF 1.67 MB] 
Paekākāriki[PDF 1.41 MB] 
Related links
Supporters of the Kāpiti Coast Heritage Trail
Te Whakaminenga o Kāpiti
Kapiti Pakeke Lions
Kapiti Historical Society
Otaki Historical Society