Whakarongotai Marae "Hear the whispering tide"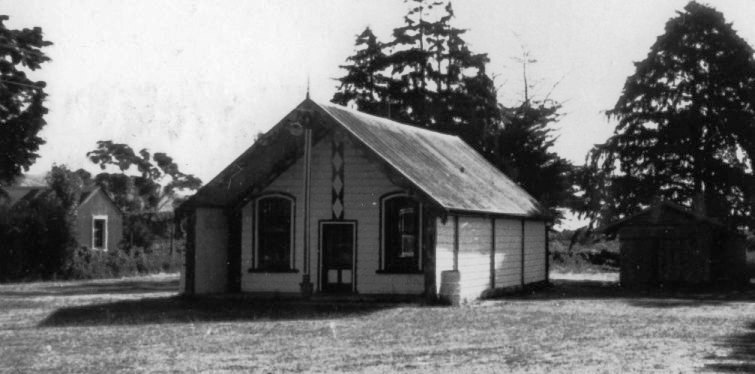 Location: 2 Marae Lane, Waikanae
In 1850 a meeting house, Puku Mahi Tamariki, was built at the instigation of Wi Tako Ngatata-i-te-Rangi, chief of Ngāti Tawhirikura, Ngāti Kura, and Ngāti Hamua hapu of Te Āti Awa. It was originally erected at Tuku Rākau, situated by Te Moana Road and Greenaway Road in Waikanae.
The meeting house was moved to its present site in 1886 so that it was near the growing settlement clustered around the railway line and bridge. Māori workers from local iwi were employed in the reconstruction process.
Between the 1970's and 1980's, the meeting house was renovated, the grounds improved, and new buildings were erected. In 1984, the carving of a female figure holding a white bird representing peace was placed in the grounds. The carving is called, Te Puna o te Aroha, "Foundation of Love". It was carved at Taumaranui from a Kauri tree presented by the descendants of William Jenkins and his wife Paeroke, who in 1840 established a Bush Inn at Te Uruhi, Paraparaumu Beach.
Today, the Marae is an active focal point for Māori social, cultural, economic and political activities in the town.
Photo gallery
Click the thumbnail to enlarge the image. 
Supporters of the Heritage Trail