Kāpiti Coast Older Persons' Council
The Kāpiti Coast Older Persons' Council (formerly the Council of Elders) was established in 2008 as a voice for older people in our community.   
The Older Persons Council is committed to working with the Kāpiti Coast District Council and the wider community to ensure the Kāpiti Coast becomes an age-friendly district.
Te Wiki Kaumātua, Seniors Week 2022
From Saturday 1 October through to Sunday 16 October we'll be celebrating Seniors' Week.
Check out the event book[PDF 2 MB] to see how you can get involved.
---
About the Older Persons Council
The Older Persons Council:
advises Kāpiti Coast District Council to influence policy and planning
advocates to government agencies
holds senior expos promoting services for older people and their families
holds community forums to inform older people on issues affecting their everyday living
undertakes projects to improve older people's wellbeing.
David Ogden is the current chairperson of the group.  Due to COVID-19 the group has not been able to meet regularly for last two years.
New members are always welcome.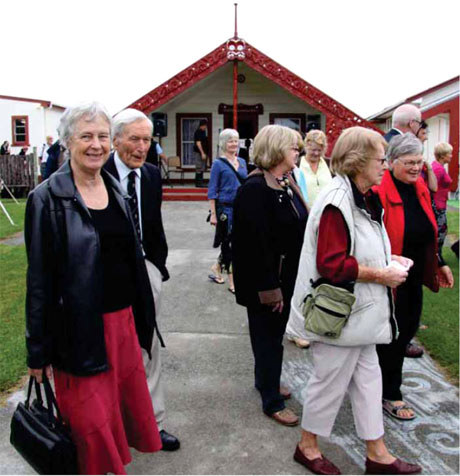 For more information on the Older Persons Council email Claire Rewi [email protected]
---
Te Wiki Kaumātua, Seniors' Week 2022
Saturday 1 October marks the International Day of Older Persons. This is celebrated around the world to acknowledge and honour the contribution older people have made and continue to make to communities.
It is an important day to recognise the positive impact older people make.
This year's theme: Resilience of older persons in a changing world
To celebrate we are putting together two weeks of events and activities for seniors all across Kāpiti. 
These will be a series of community-led events for older people.  Events will be put together in a booklet style and promoted around the region. 
All these special events, activities and special promotions will run anytime in the two weeks starting from the International day of the Older Person on Saturday 1 October, through to Sunday 16 October.
Check out the Seniors Week Event Booklet[PDF 2 MB] to see all the available events.
Theme: My Mother's apron, Stories from the kitchen table.
The Kāpiti Coast Older Persons' Council put together an exhibition to acknowledge Mother's Day, a follow on from our exhibition honouring and celebrating older people on the Kāpiti Coast.
We asked the people of Kāpiti to write a short story, poem, or letter to Mums, or share a memory of her signature dish, recipe, or family mealtime experience, and  to send us with a picture. All entries were displayed in Paraparaumu Library and Coastlands for the community to enjoy.
All entries went into the draw to win one of two hampers. The winners of the Hampers were Danelle Stella and Grace Terry.
You can watch the heartwarming stories and recipe videos and read the touching submissions below:
My Mother's Apron exhibition booklet[PDF 4.42 MB].