Developing a local alcohol policy for Kāpiti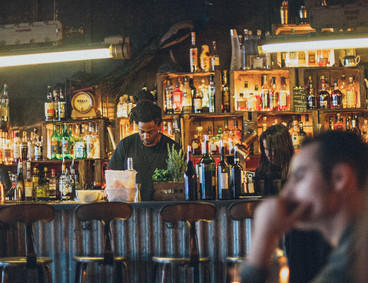 We're looking at how we can reduce alcohol-related harm in Kāpiti.
While most people drink responsibly, the negative impacts from drinking, including binge drinking, public intoxication and addiction, have long been a concern in the community. Injury, family violence, long-term health issues, road death, crime and foetal alcohol syndrome are some of the harms caused by alcohol.
Council is working with Health and Police to see if better control of alcohol sale and supply could improve our communities' wellbeing. One way we can support this kaupapa (initiative) is through a local alcohol policy.
---
What it is
A local alcohol policy is a set of decisions made by a council in consultation with their community that the local district licensing committee must think about when deciding whether to issue a licence to sell and supply alcohol. These policies are supported by the Sale and Supply of Alcohol Act 2012, and cover particular aspects or conditions of a licence.
Local alcohol policies can:
limit where club, on-, and off-licensed premises can operate in an area, or how close they can be to facilities like schools
limit the number of new club, on-, or off-licences that can be issued in a particular area
restrict or extend the maximum trading hours set in the Act
recommend discretionary conditions on licences or groups of licences, and/or impose 'one-way door' restrictions, so patrons can't enter or re-enter a premises after a particular time
set different rules for different licence types or areas in the district.
---
What's happening
Investigating and developing a local alcohol policy requires a number of steps, and it can take several years to develop a draft policy. 
Phase one of this process is to understand the community's views on alcohol and potential additional controls on its sale and supply, assess if a local alcohol policy would be beneficial for Kāpiti, and work with Regional Public Health and Police to identify alcohol-related issues in the district.   
A community survey completed by over 400 submitters in late 2021 has shown broad support for stronger measures to control the sale and supply of alcohol in Kāpiti.    
The purpose of the survey was to provide a better understanding of the community's attitudes and behaviour in relation to alcohol, and to get indicative feedback on potential policy settings. 
Read the results of the survey [PDF 1.1 MB]. 
---
Next steps
Council is required to partner with Regional Public Health and Police in developing a local alcohol policy for the Kāpiti Coast District.   
The COVID-19 pandemic has impacted how Regional Public Health and the Police have been able to support this work. This meant some delays to the original timeframe. 
Work has now resumed on the project. Council, Regional Public Health and Police are gathering the evidential information required to support a decision to proceed with a local alcohol policy or not. 
Once this work is complete and if Council decides to proceed with a local alcohol policy for Kāpiti we'll consult with the community on a draft policy. 
If you have any questions, please email [email protected]. 
---
Project phases
We'll be following these phases in this process. Note that after research and consultation we may determine a local alcohol policy is not required, in which case the final phases will not be needed.
Date
Phase
2021–23
Research
Research and community engagement on local alcohol use and harm.
2023/24
Report back to Council and Decision on proceeding
Decision to proceed with developing a local alcohol policy.
April 2024
Draft
Develop draft with Police, licensing inspectors and medical officers of health.
May 2024
Consult
Consult the community. Finalise draft local alcohol policy based on feedback.
Mid 2024

Draft LAP

Draft LAP publicly notified.
Adopted 30 days after notification.
Brought into effect by resolution of Council. 
---