Raumati seawall
We're looking at ways to replace sections of the Raumati seawall, which stretches 3 kilometres along Raumati Beach from near Garden Road in the north to near The Esplanade in the south. The seawall has suffered storm damage as well as wear and tear due to weathering in the marine environment.
---
Background
The first coastal protection works were built on Raumati Beach in the late 1950s, following severe storms in 1954 and 1957. Most of these were destroyed by a major storm in September 1976, which eroded up to 15 metres of the Raumati coastline.
After the 1976 storm, the Kāpiti Borough Council (as it was known at the time), started building a vertical timber seawall at Raumati. Following damage to parts of the wall during later storms, rock protection was installed in some areas from 1981.
The existing seawall is made up of:
a vertical timber seawall structure
rock protection on the seaward side in some areas
three concrete staircases and nine timber staircases
11 stormwater outlets
a pedestrian bridge across the largest stormwater outlet channel (upgraded in 2020).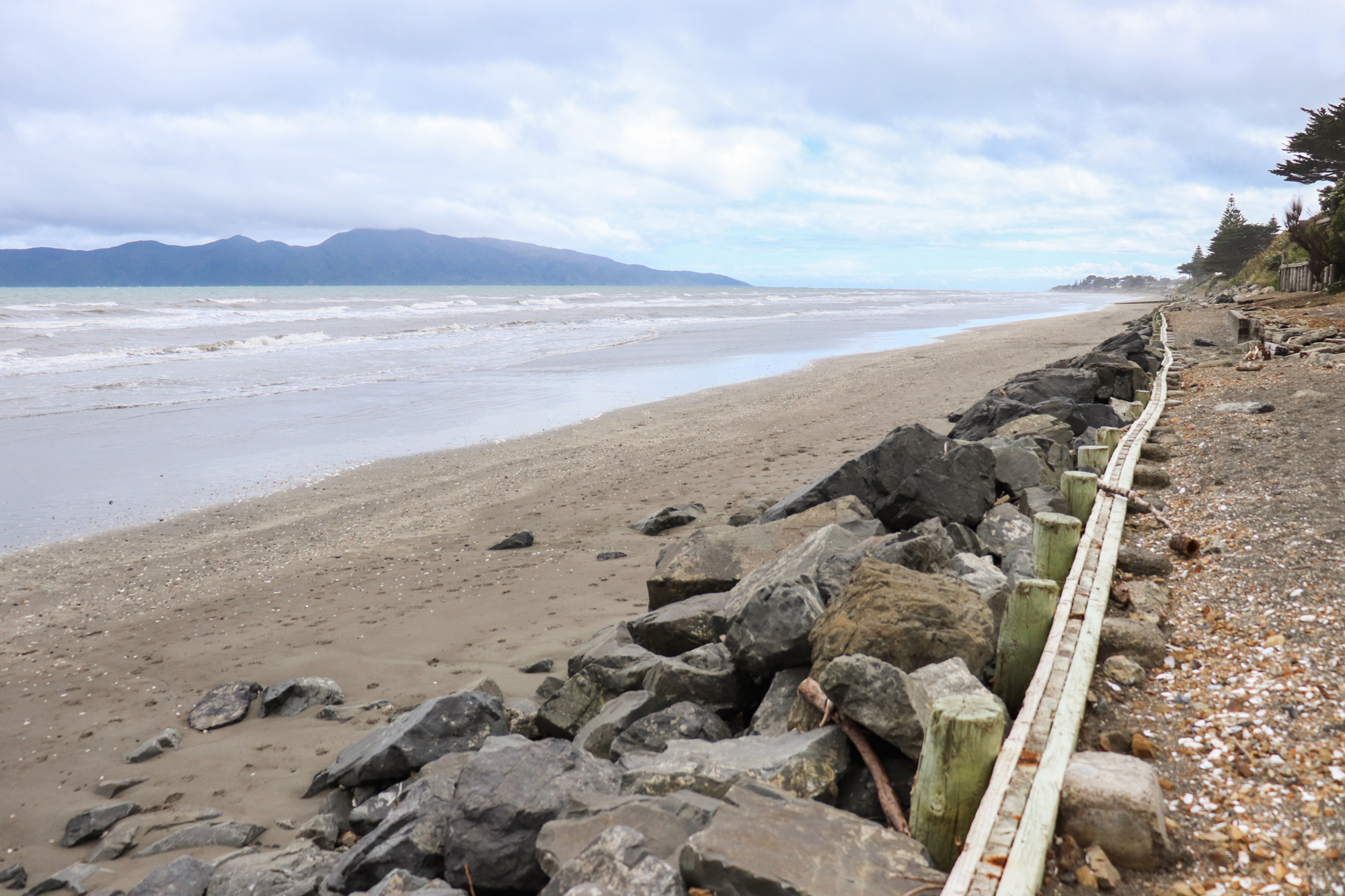 As well as protecting the shoreline against coastal erosion, the seawall supports important public infrastructure such as stormwater pipes, walkways and beach accessways.
---
Progress
A design report has been prepared, but more work is needed before we can apply for the consents we need for construction. We need to:
understand the wildlife populations in the area, to help us plan construction to minimise impacts on them
finalise the design for the whole 3-kilometre length of the seawall and develop a delivery plan based on the condition of each section.
---
Staging works
We'll stage construction of the new seawall over several years, replacing high-priority areas first. Secondary seawalls (that is, those sitting behind the main wall) are privately owned and are not included in our scope for replacement.
The current cost to replace the seawall is estimated to be $28 million, and construction is expected to begin in 2025/26.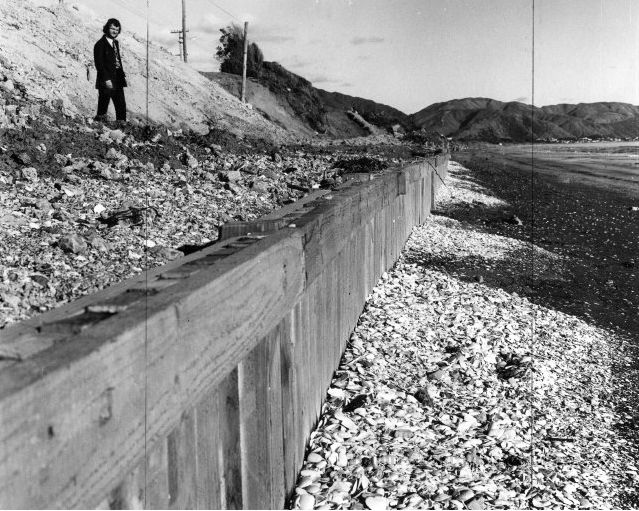 Historical photo of a wooden retaining wall at Raumati Beach, 1970 (Kāpiti Observer collection, PastPerfect Online (HP141))