WW1 Centenary
Lest we forget
Peace Talks - Poster Competition 2018 

The Peace Talks poster competition was a  way for us to commemorate the end of World War 1 in 1918 – 100 years ago. We had some fabulous entries -  thank you so much!
The winners are:
Junior Runners-Up (5-10yrs)– Elliot Teal and  Zarlin Waite.
Junior Winner (5-10yrs) Caitlin Garratt.
Intermediate Runners-Up (10-15yrs) - Lily Andreas and Rosa Opie.
Intermediate Winner (10-15yrs) Peyton Morete. 
Adult Runners-Up (15yrs-) –  Jemma Joines and Nayan Jeram.
Adult Winner (15yrs-) - Ira Mitchell-Kirk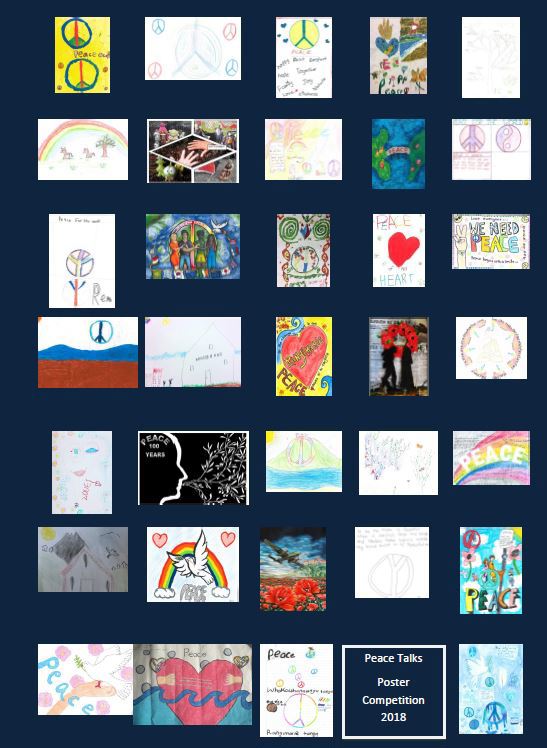 Projects
WW1 Poetry Video Project
Kāpiti Coast District Libraries presents local people performing songs and poems from the World War One era. Filmed by Nimlin Productions on location throughout Kāpiti.
Made with assistance from the New Zealand Lotteries Commission.
 2721 Poppies - An Exhibition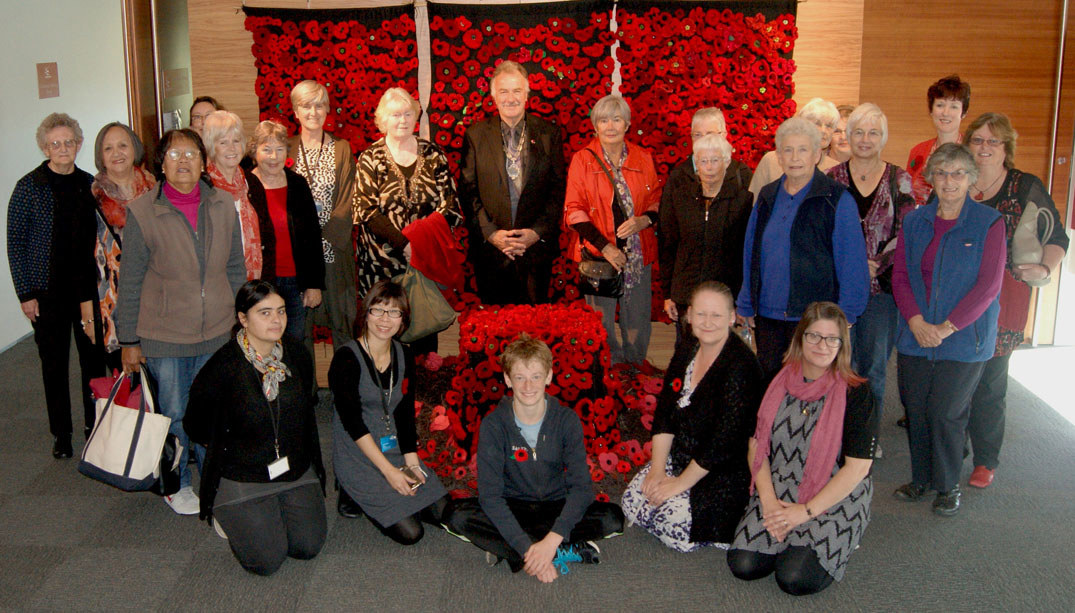 25 April, 2015 marked the 100th anniversary of the ANZAC landings at Gallipoli during World War One. To commemorate this important event,  Kāpiti Coast District Libraries launched the 2721 Poppies project in April 2014.
The aim was to collect a handmade poppy for each of the Kiwi soldiers who died during the Gallipoli campaign. Kāpiti residents – young and old – helped us to meet and exceed our original target by ANZAC Day 2015.
WW1 Panels in the Libraries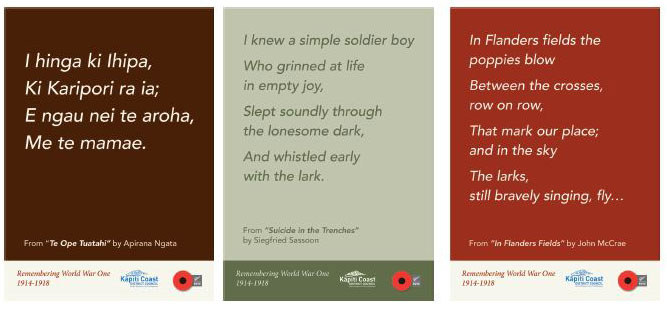 You may have noticed A4 sized panels distributed throughout your local library building. These feature a mix of poetry, quotes and images relating to World War One. They were designed by Ceire Hopley and were made available through lotteries funding.
NZIPP Veteran Portrait Project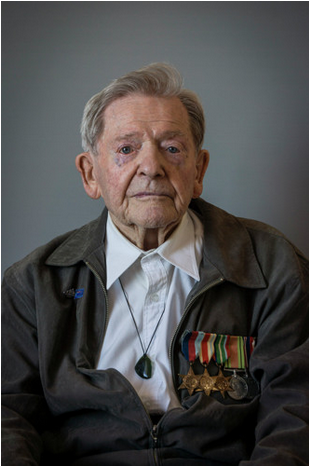 As part of the World War II Veterans Portrait Project, Annette Scullion took photographs of more than 50 veterans, from Waikanae, Ōtaki and Levin.
After a successful showing at the Ōtaki Library and RSA, Annette kindly donated the framed portraits to Kāpiti Coast District Libraries.
"It was a real joy because I got to engage with each person" - Annette.
Tēnei te mihi ki a koe Annette mō tō mahi tino whakahirahira.
WW1 Poetry book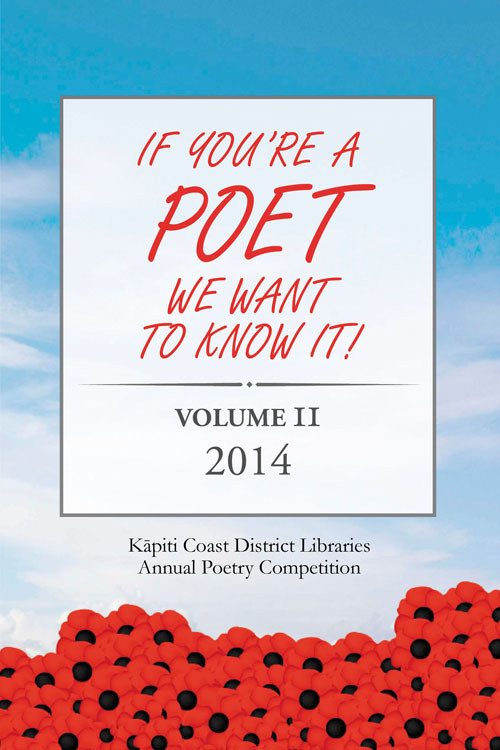 To commemorate 100 years since the beginning of WWI, the theme of the Kāpiti Coast District Libraries' 2014 poetry competition was War & Peace. More than fifty people attended the awards evening which included WWI poetry readings from Kāpiti College students. Copies of the poetry book are available at all of the libraries. You can download the free eBook version from Smashwords.
Finding Information
Finding our Soldiers
A keyword search of World War service records on Cenotaph produced the following results for local places:
Try searching for your town, your street, your house, your iwi, your family...
Kāpiti Lives - Profiles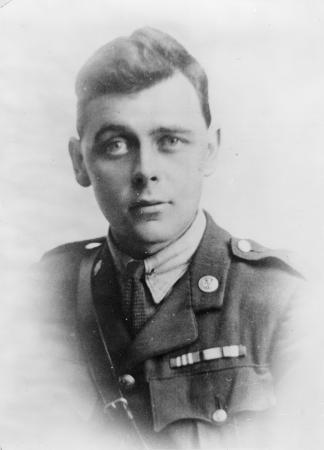 Ormond Burton
Ormond Burton went from being a stretcher-bearer at Anzac Cove to a highly decorated infantryman on the Western Front. He served as Methodist minister at Ōtaki from 1955 until his retirement in 1960. He famously said that 'somewhere between the landing at Anzac and the end of the battle of the Somme, New Zealand very definitely became a  nation'.
Ormond Burton was also a war historian. In 1935 he published "The silent division:New Zealanders at the Front: 1914-1919." This has recently been republished and is available from our libraries.

Alexander Turnbull Library, Mary Robinson Collection (PAColl-5646) Reference: 1/2-152915;f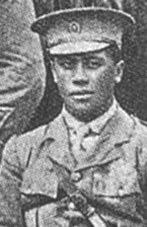 Pirimi Tahiwi
In June 1915 the Maori Contingent sailed for Gallipoli. On 6 August Captain Roger Dansey and Ōtaki-born Pirimi Tahiwi led A Company in the battle of Sari Bair. They adopted Te Rauparaha's haka, 'Ka mate, ka mate, ka ora, ka ora', as their war cry and set about clearing the Turkish trenches. The following day Tahiwi was seriously wounded in the neck and evacuated to hospital in England. While he was convalescing, the New Zealand High Commissioner invited him and other wounded servicemen to convey New Zealand's greetings to Princess Mary on her birthday. He also led New Zealand troops in the first Anzac Day parade in London in April 1916.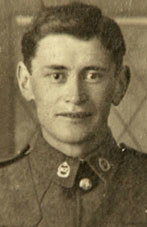 Rikihana Carkeek
On 14 February 1915, the 500-strong Māori Contingent left New Zealand's shores for the First World War. The Contingent – a unit made up of Māori volunteers – had begun their training at Auckland's Avondale Racecourse the previous October. This was the first time Māori from so many different tribes had been brought to one place to live and train together for a sustained period of time. It was also the first time, as Private Rikihana Carkeek of Ōtaki recounted, that 'all the tribes united to fight one common enemy.'
Rikihana Carkeek was a prominent Ngāti Raukawa leader who was in the Māori Contingent and the New Zealand Pioneer Battalion. He kept a detailed diary throughout the war which provides great insights into the experience of Māori soldiers during the First World War. At Gallipoli his machine gun crew were almost all killed or wounded during the attack on Chanuk Bair. Rikihana Carkeek survived both Gallipoli and the Western Front, and returned home an officer. His memoirs "Home Little Māori Home" are available at all branch libraries. To view a TVNZ mini-documentary about Rikihana Carkeek click here.
Soldiers' Tales from the Trenches
"Soldiers' Tales from the Trenches" is a project from Kāpiti Genealogists documenting the stories of Kāpiti soldiers who gave their lives in WW1.

You can read about four of these soldiers below:
Joseph Martin Cornwall
Paraparaumu

Edward Percy Meek
Reikorangi

Oscar Lynch
Emerald Glen, Paekākāriki

William Lynch
Emerald Glen, Paekākāriki
Kāpiti War Memorials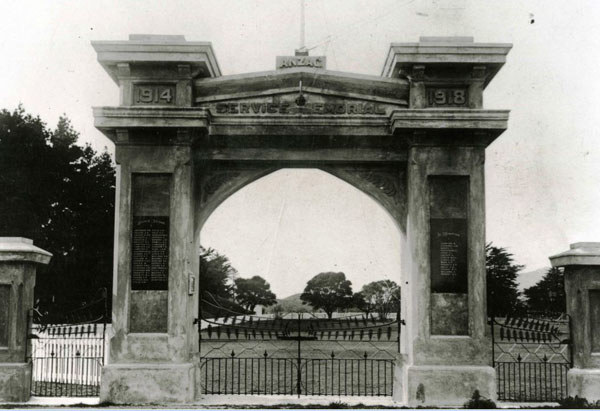 Paekākāriki Memorial Hall,  Waikanae Memorial Hall,  Te Horo Hall,  St Margaret's Church Te Horo, Ōtaki War Memorial Hall,  Ōtaki School,  Pukekaraka Ōtaki. Do you know of other Kāpiti war memorials? Email us.
Te Reo Resources
Te Kete Ipurangi have created a Māori language site with Māori Resources to do with WW1.
In the Library Collection
Heritage Images - Life in Kāpiti 1914 - 1918
The Kāpiti Coast District Libraries' Historical Photograph Collection holds a range of interesting images of local people, places and events.  Visit Mau Mahara: Kāpiti our online database of historical images.
The ANZAC Book
These fabulous pictures come from the ANZAC Book - Written and Illustrated in Gallipoli by the Men of ANZAC (1916). It was donated to the Heritage Collection by local man Ken Boesley.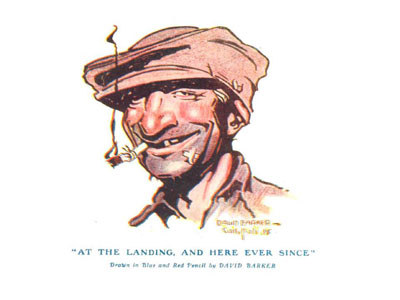 ---
Quotes about War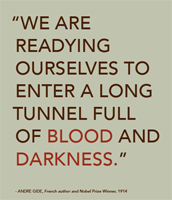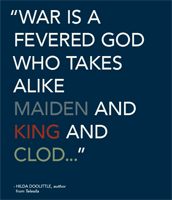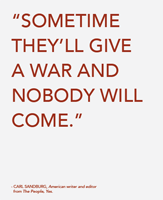 ---
ANZAC Colouring In
| | | |
| --- | --- | --- |
| |   | |
| NZ Digger / Soldier |   | WW1 Nurse |
Books
The literature about World War One is vast.  Thousands of books and print resources have been published since the conflict, and more are being published to commemorate the centenary. There are a lot of non-fiction books on World War 1 in our libraries – you will find them at 940.4.
 Below are some recommended selections from our catalogue: