Locations & Opening Hours
Operating under ORANGE
Until further notice Paraparaumu Library's opening hours and services will look a little different, as we redeploy our evening staff from Thursday and Friday nights.
These changes are temporary and will be regularly reviewed. We acknowledge that this is not an ideal situation, but making these changes will ensure that we can provide continuity of service to the Kāpiti Coast community for as long as possible.
Find out all you need to know about where our libraries are and their opening hours below.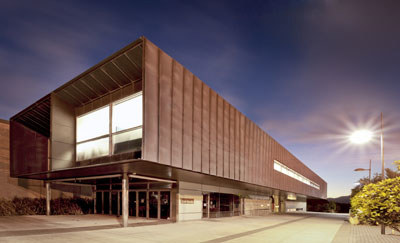 Paraparaumu Library
9 Iver Trask Place
Paraparaumu 5032
Phone: 04 296 4700 or 0800 486 486
Email: [email protected]
| | | |
| --- | --- | --- |
| Monday | 9.00am - 5.00pm | |
| Tuesday | 9.00am - 5.00pm | |
| Wednesday | 9.00am - 5.00pm | |
| Thursday | 9.00am - 5.00pm (temporary) | |
| Friday | 9.00am - 5.00pm (temporary) | |
| Saturday | 10.00am - 4.00pm | |
| Sunday |  10.00am-2.00pm | |
9 Mahara Place
Waikanae 5036
Phone: 04 296 4700 or 0800 486 486
Email: [email protected]
| | |
| --- | --- |
| Monday | 9.00 am - 5.00 pm |
| Tuesday | 9.00 am - 5.00 pm |
| Wednesday | 9.00 am - 5.00 pm |
| Thursday | 9.00 am - 5.00 pm |
| Friday | 9.00 am - 5.00 pm |
| Saturday | 10.00 am - 4.00 pm |
| Sunday | Closed |
 The old Waikanae Library is closed for the foreseeable future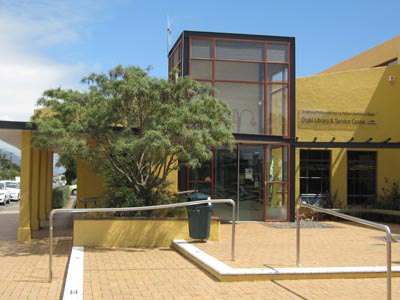 Ōtaki Library
Main Street
Ōtaki 5512
Phone: 04 296 4700 or 0800 486 486
Email: [email protected]
| | |
| --- | --- |
| Monday | 9.00am - 5.00pm |
| Tuesday | 9.00am - 5.00pm |
| Wednesday | 9.00am - 5.00pm |
| Thursday | 9.00am - 5.00pm |
| Friday | 9.00am - 5.00pm |
| Saturday | 10.00am - 4.00pm |
| Sunday | Closed |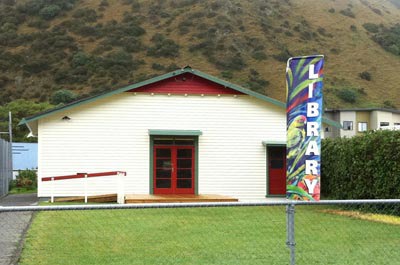 Paekākāriki Library
14 Wellington Road
(situated in the Paekākāriki Tennis Club)
Paekākāriki 5034
Phone: 04 296 4700 or 0800 486 486
| | |
| --- | --- |
| Monday | 1.30pm - 4.30pm |
| Tuesday | Closed |
| Wednesday | 1.30pm - 4.30pm |
| Thursday | Closed |
| Friday | Closed |
| Saturday | 10.00am - 2.00pm |
| Sunday | Closed |
---
Locations & Hours for SMART Libraries
Hutt City Libraries
Eastbourne | Moera | Naenae | Petone | Stokes Valley | Taita | Wainuiomata | War Memorial
Masterton District Library
Porirua City Libraries
Cannons Creek | Porirua | Pukerua Bay | Titahi Bay | Whitby
Wairarapa Library Service
Carterton | Featherston | Martinborough | Greytown
Wellington Institute of Technology Learning Commons
Hospitality | Petone | Wellington
Whitireia Library
---
Public Holidays & Libraries closure
| | |
| --- | --- |
| Dates | Description |
| 1 January 2022 | New Year's Day |
| 2 January 2022 | Day after New Year |
| 3 January 2022 | New Year's Day observed |
| 4 January 2022 | Day after New Year observed |
| 22 January 2022 | Wellington Anniversary Day |
| 24 January 2022 | Wellington Anniversary Day observed |
| 7 February 2022 | Waitangi Day |
| 15-18 April 2022 | Good Friday - Easter Monday |
| 25 April 2022 | Anzac Day |
| 6 June 2022 | Queen's Birthday |
| 24 June 2022 | Matariki |
| 24 October 2022 | Labour Day |
| 24 December 2022 | Closing at 3pm |
| 25 December 2022 | Christmas Day |
| 26 December 2022 | Boxing Day |
| 27 December 2022 | Christmas Day observed |
| 29 December 2022 | Closing at 5pm |
| 30 December 2022 | Closing at 5pm |
| 31 December 2022 | Closing at 3pm |