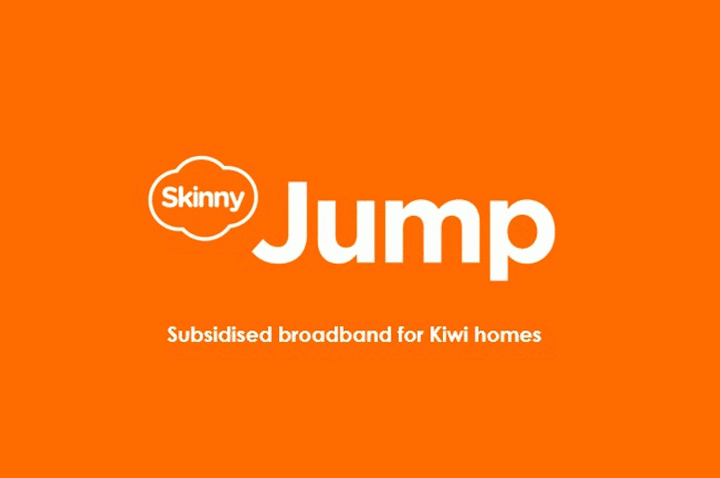 The easiest way to get low-cost home broadband
Kāpiti Libraries believes that everyone deserves equal opportunities to learn and thrive in our digital world. We have partnered up with the Skinny Jump service to provide super-affordable broadband to Kāpiti homes.
Skinny Jump is flexible, affordable prepaid broadband. When you sign up, you'll receive a modem with 35GB of data; after that, each top-up costs $5 for 35GB of data, with a maximum of 6 plan renewals per month. You'll get a modem at no cost, but you'll need to return it if you stop using Skinny Jump.
Is Skinny Jump for you?
Skinny Jump is for those who don't have a broadband connection at home because cost is a barrier.
We specifically support those most at risk of digital exclusion, as identified in the government's digital inclusion blueprint. If one or more of the following sounds like you, then you will be eligible for the service:
Families with children
Job seekers
Seniors
People with disabilities
Refugees and migrant communities
Those residing in social housing
You will also need to have Skinny mobile network coverage at your home address.
Please click here to check if Skinny Jump is available at your home address.
I'm eligible! How do I sign up?
It's easy to get started.
Check your address at Skinny Jump's website.
Fill in the form below
Our staff will get back to you to get you registered and arrange a time for you to collect your modem.
Would you like to find out more?
Get the skinny at the Skinny Jump Website: https://www.skinny.co.nz/jump
Drop in to any of our libraries and talk with library staff about the service, or email us with your query.
Sign up here!