Keep it warm
Poor insulation and inefficient heating can make it hard to heat your home. 
Many homes in Aotearoa New Zealand have poor insulation, especially older houses. Good insulation helps your house stay warm, which helps keep your home warmer and drier. Poor insulation makes it hard to maintain indoor temperatures.
Information on this page can help you improve your insulation, reduce draughts, and heat your home more efficiently.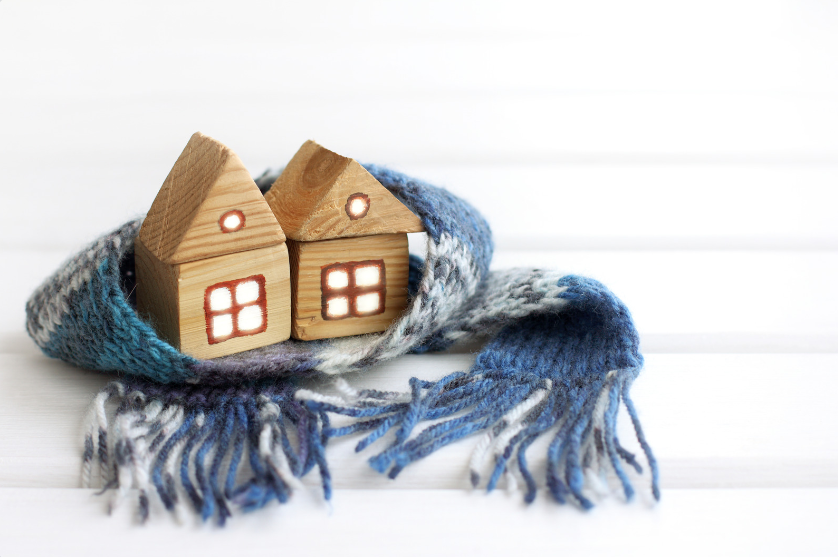 ---
Check your home's insulation
Installing insulation in your home's ceiling and under the floor can help you reduce heat loss by up to 50 percent. You can do this at any time.
Insulating your walls – both internal and external – can make a real difference, too. This is harder and more expensive to do; the best time to do it is during renovations.
You can buy reasonably priced kits (around $6 per standard-sized window) of insulation film to stick to the frames of wooden windows. The transparent film creates a layer of still air in front of the glass that acts as insulation – just like double glazing.
If you're able to, upgrading your doors and windows will also make a real difference. Think about upgrading to double-glazed windows with thermally broken aluminium, uPVC joinery, or wooden joinery.
Thermally broken windows are made with a thermal barrier between the inside and outside of the window frames. This is designed to reduce heat loss.
You may be able to get a grant for a heater and/or home insulation, particularly if you have a Community Services Card or live in an area that qualifies for an insurance subsidy through the Wellington Sustainability Trust.
You can find out more about Insulation grants on the Sustainability Trust website, and whether you're eligible for Energy Efficiency and Conservation Authority's Warmer Kiwi Homes programme.
---
Reducing draughts
Reducing draughts will help keep your home warmer, too. Check your windows and doors to see where draughts might be getting in, and:
tighten any loose hinges, catches and latches
check for damaged rubber seals on windows and doors, and replace any you find
make gaps around door and window frames weather resistant, by sealing them with a sealant
fit draught excluders or door snakes along the bottom of your doors
block any unused chimneys or fireplaces by filling a rubbish bag with shredded newspaper, and blocking the chimney; make it obvious the chimney is blocked, so no one tries to light a fire!
---
Curtains
Curtains can make a real difference to how efficiently your house retains heat in the evening, but it's also important you remember to open your curtains during the day to passively heat your house with the sun.
Close your curtains just before dark to retain the heat accumulated during the day.
Use thermal curtains (double-layered with a thick lining) that:
touch the floor
are wider than the window frame
fit tightly against the wall and window frame.
Having a pelmet above your curtains will help add insulation. A pelmet is a framework made of hard materials that sits above a window, which can be decorative and hide your curtain rail, but also helps insulate the window by stopping heat escaping. Pelmets are similar to a valance, but a valance is made of fabric.
Ōtaki Curtain Bank
The Ōtaki Curtain Bank is run by Energise Ōtaki, in partnership with the Sustainability Trust in Wellington, and supported by the Kāpiti Coast District Council and the Citizens Advice Bureau Ōtaki.
Kāpiti Coast District households with a Community Services Card can apply for lined curtains for their home. These are upcycled, pre-loved curtains.
For more information, email Energise Ōtaki or call the Ōtaki Citizens' Advice Bureau.
---
Heating your home
Choose a heating method that uses renewable energies, like wood, wood pellets, or electricity. This might include wood burners, electric heaters, heatpumps, or oil column heaters. Make sure you get professional advice about the best option for your home when you choose a new heating system, and choose a model that's efficient and meets your needs.
Follow maintenance advice for your heating method; the person installing it for you can advise you on this, or have a look online for the recommended maintenance.
If you use a woodburner, make sure you burn dry wood (15–20 percent moisture content) to increase efficiency and save money.
Firewood
For information on buying the best firewood, see:
---