Everything Kāpiti e-newsletter
Everything Kāpiti is our weekly email update for Kāpiti residents. It's a convenient way to keep informed on council activities, upcoming events and opportunities to get involved and give feedback.
As soon as you've subscribed, a confirmation email will be on its way to you!  Simply click on the link in your email to complete your sign-up to Everything Kāpiti.
---
Read our latest issues:
6 December 2022 | A Kāpiti summer is summer done right
December's here, and with it the official start of summer – we're looking at Kāpiti's summer done right. Bring on those sunny lazy days at the river and beach (or one of our awesome pools), with a great library book and an eye on the kids!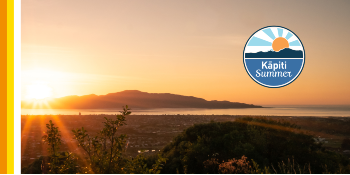 ---

Stay informed, sign up to Everything Kāpiti
---
29 November 2022 | Council committees and governance structure confirmed
December's nearly here, and we're getting ready for summer with the move of one of our star lifeguards to Waikanae Pool, and the start of summer beach zones for our furry friends this Thursday. This week we take a look at our new Council committee structure, a new public artwork in Raumati Village, funding for waste reduction projects, and new hoops for Kāpiti schools. But wait, there's more! Read on for all the news, including this week's community board meetings and some awesome events we're supporting.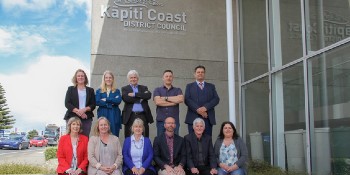 22 November 2022 | Elected members school up on our district
The year is racing by, and Christmas (and summer!) must be just around the corner. Things aren't slowing down any here at Council though – our new elected members have been busy learning about our district's assets, our staff continue to upskill to support our facilities and infrastructure, and keep things in tip-top shape! You can read on for more on these stories, and much more!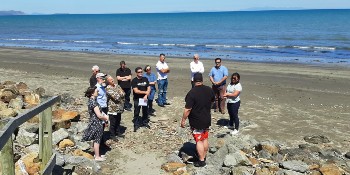 15 November 2022 | Thank you to all our Art Trailers!
In this week's edition we update you on our work to spruce up the Raumati South Memorial Hall; put a spotlight on groundwater levels and the planning and regulatory activities we delivered in 2021/22; tell you how to catch the final of our Spring Love Your Compost sessions, and much more!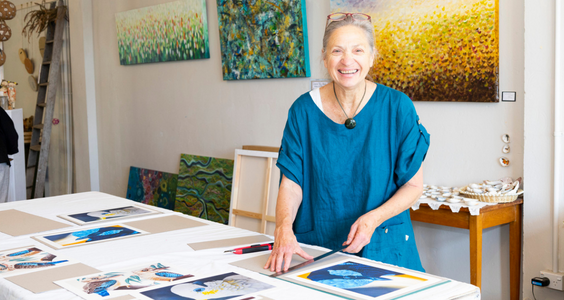 8 November 2022 | Don't be an egg! Keep your motorbike off our dunes!
In this week's edition we take a look at our efforts to keep motorbikes off our sand dunes; put a spotlight on the community services we delivered in 2021/22; introduce you to one of our star swim teachers, and much more!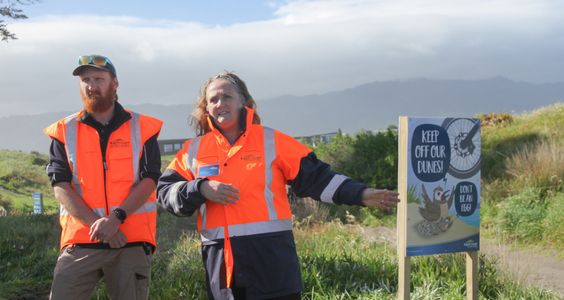 1 November 2022 | Inauguration signals new chapter for Council
This week we take a look at our elected members inauguration; put a spotlight on the infrastructure we delivered in 2021/22; introduce you to the draft report on the review into the future for local government, and much more! We're looking forward to seeing many of you out on on the Kāpiti Coast Art Trail starting this weekend, it's going to be amazing! Remember to share your pictures from around our district on social media (set to Public) with the hashtag #ShareYourKapiti – we love to see them.