Candidates
Last updated: 5:50pm, 26 August 2022
Following are the list of candidates for whom our Election Officer has received nominations.
---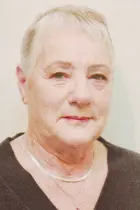 Phone: 0272016435
Email: [email protected]
Also standing for: Ōtaki Community Board
My principal place of residence is in the Ōtaki Ward area. I am also standing for Ōtaki Community Board.
Chris Papps for Ötaki Ward Councillor.
Chris Papps wants to be your next Ōtaki Ward Councillor.
She has served the people of Ōtaki as a member of the Ōtaki Community Board for the past nine years, six of them as Chair of the Board. As Chair she attends most District Council meetings and briefings and takes an active part, when allowed, in the debates. She has a clear view of how Council and the Council administration works, or doesn't. As Ōtaki Ward Councillor she knows she will be in a stronger position to advance and argue the causes which most affect Ōtaki and the interests of its people.
Over the past six years she has played an active role in dealing with the issues arising from the PP2Ō expressway while continuing to argue strongly for improved public transport.
Chris Papps is focused on the future for Ōtaki.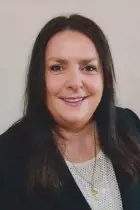 Email: [email protected]
My principal place of residence is in the Ōtaki Ward area.
I am Otaki Born & Bred, and I will be a strong voice at council for our community.
I have spent many years in voluntary roles in the community, earning 2 volunteer awards. I lead the 'Otaki safe crossings group' that saw positive road safety outcomes to keep our kids safe. I am Co-founder & Co-chair of a national advocacy network that is working with government and other agencies on change to legislation. As a Registered Nurse I am currently Team Lead of Mid Central DHB's Covid response in Horowhenua.
On the Otaki Community Board for 6 years and currently Otaki College Board of Trustee's Deputy chair, I am focussed on Otaki having a voice that represents the past, and plans well for the future of our town.
Otaki needs to be recognised for all its assets, especially its people. People that make this town the special place we love.
Waikanae Ward (2 vacancies)
Paraparaumu Ward (3 vacancies)
Paekākāriki–Raumati Ward (1 vacancy)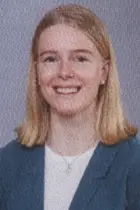 Phone: 021 0894 7590
Email: [email protected]

My principal place of residence is in the Paekākāriki-Raumati Ward area.
There is so much more to do, and now's the time.
Firstly, thank you. Over the last three years, I've felt honoured and supported to serve and represent the place we love and call home.
Collectively, we have increased investment in expanding youth services, adopted the Climate Emergency Action Framework, established a Raumati Community Board, championed our community's aspirations and signed off on Te Tupu Pai - our district growth strategy which puts our people and planet at its core.
There are challenges and opportunities in Käpiti's midst, and we need dynamic, collaborative and intergenerational leadership if we are to create an equitable and sustainable future for our district, today.
My commitment and connections to our diverse community alongside my proven ability to work efficiently and effectively put me in a prime position to continue the mahi.
The next generation is counting on us.
Visit https://sophiehandford.co.nz/ for more.
Affiliation: Independent
Phone: 027 8391961
Email: [email protected]

My principal place of residence is in the Paekākāriki-Raumati Ward area.
Since 2018 I have developed an affinity for our diverse, beautiful community.
Gaining citizenship  on Raukawa Marae instilled a deep respect for mana whenua and all residents of the rohe we call home.
I volunteer at Raumati miniature railway, knowing that safe well-maintained facilities enhance everyone's environment. I'll work to improve facilities and reduce environmental impact.
I'm a Chartered Engineer (32 years) and business owner, and will bring technical experience to discussions on transport, coastal protection, waters and infrastructure to maintain our thriving resilient community and using commercial skills to seek best value for ratepayers.
I advocated for updated parking bylaws, improving safety on Te-Ara-o-Whareroa path in QE Park and Poplar Avenue. I promote safer walking, cycling and mobility options between and within Paekäkäriki and Raumati.
It would be a priviledge to represent you in Council.
Waikanae Community Board (4 vacancies)
Paraparaumu Community Board (4 vacancies)
Raumati Community Board (4 vacancies)
Paekākāriki Community Board (4 vacancies)
We have received four nominations for the Paekākāriki Community Board; therefore these Nominees are unopposed, and there will be no Paekākāriki Community Board election.