Biodiversity loss
The scale and rate of biodiversity loss in Kāpiti is typical of other districts throughout the country.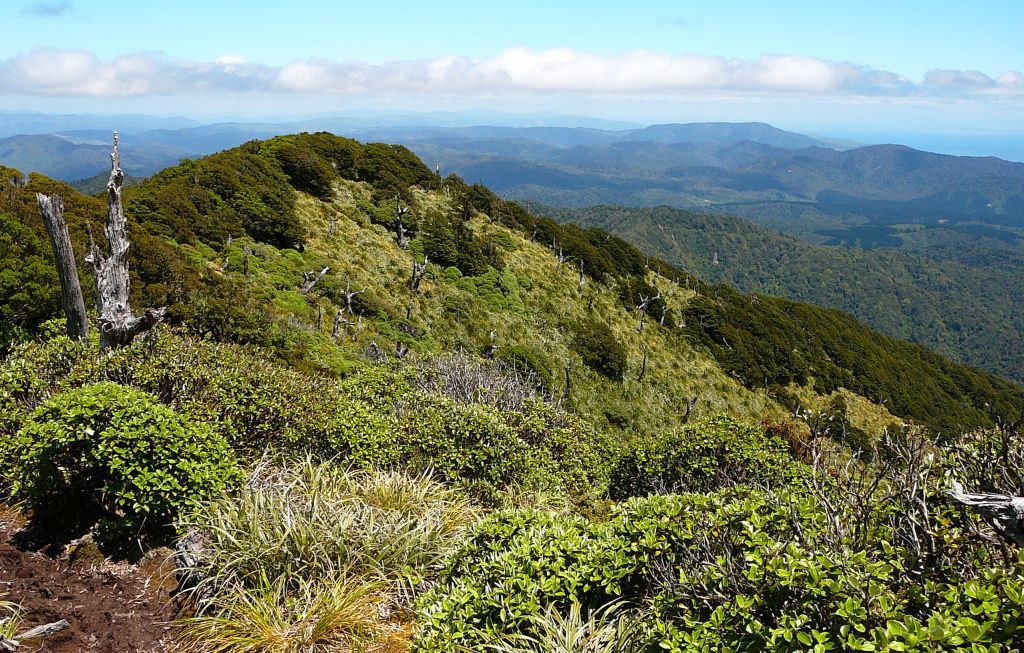 Several hundred years of human settlement, and associated habitat destruction and over-exploitation, have had an enormous effect on our environment. Natural habitats and ecosystems, outside the ranges, have been reduced to disconnected fragments, degraded by human activity and introduced plant and animal pests.
The most radical changes occurred after 1840, with the progressive development of the coastal plain for agriculture, forestry, roads, railways and towns. Native vegetation was cleared, wetlands were drained and waterways were channelled, transforming the landscape and dramatically reducing the area of lowland habitat for native animals. Farming continues to place pressure on habitats, with increasing threats from population growth and associated development.
In the 10 years to 1999, Kāpiti experienced an average growth rate of 2.8% per annum – more than five times the average rate of the Wellington Region as a whole. By 2001 only 300 hectares, or 1.8 per cent, of the coastal plains of Kāpiti were still covered in native bush, and just 21.3 per cent of our once-extensive wetlands remain today.
Rapid development has subjected our environment to significant change in a relatively short period of time.