Using the kit
Our Healthy Home toolkit will help you check how your home is performing for warmth and dampness. It will also help you improve the comfort of your home.
---
Why use this kit
The Building Research Association of New Zealand (BRANZ) carried out nationwide house condition surveys between 1995 and 2015. The most recent survey in 2015 showed:
53 percent of houses could benefit from retrofit insulation in the ceiling and/or under the floor
mould could be seen in 49 percent of houses, mostly in bathrooms in houses with poor heating, ventilation and insulation
9 percent of houses had a leaking tap or shower head.
In the Wellington Region, Census 2018 showed:
8 percent of houses are sometimes or always damp
7 percent of houses sometimes or always have a mould patch bigger than an A4 piece of paper.
---
Our Healthy Home kits
Each Healthy Home kit contains:
a thermometer/hygrometer
an infrared thermometer
stopwatch
power meter
wood moisture level meter
our user guide

[PDF 1.14 MB]

, with useful information to increase your house's health.
Note: to measure how much water your shower uses (flow rate), you will also need a 10-litre bucket. If you can't find a 10-litre bucket, call us so we can provide an alternative.
.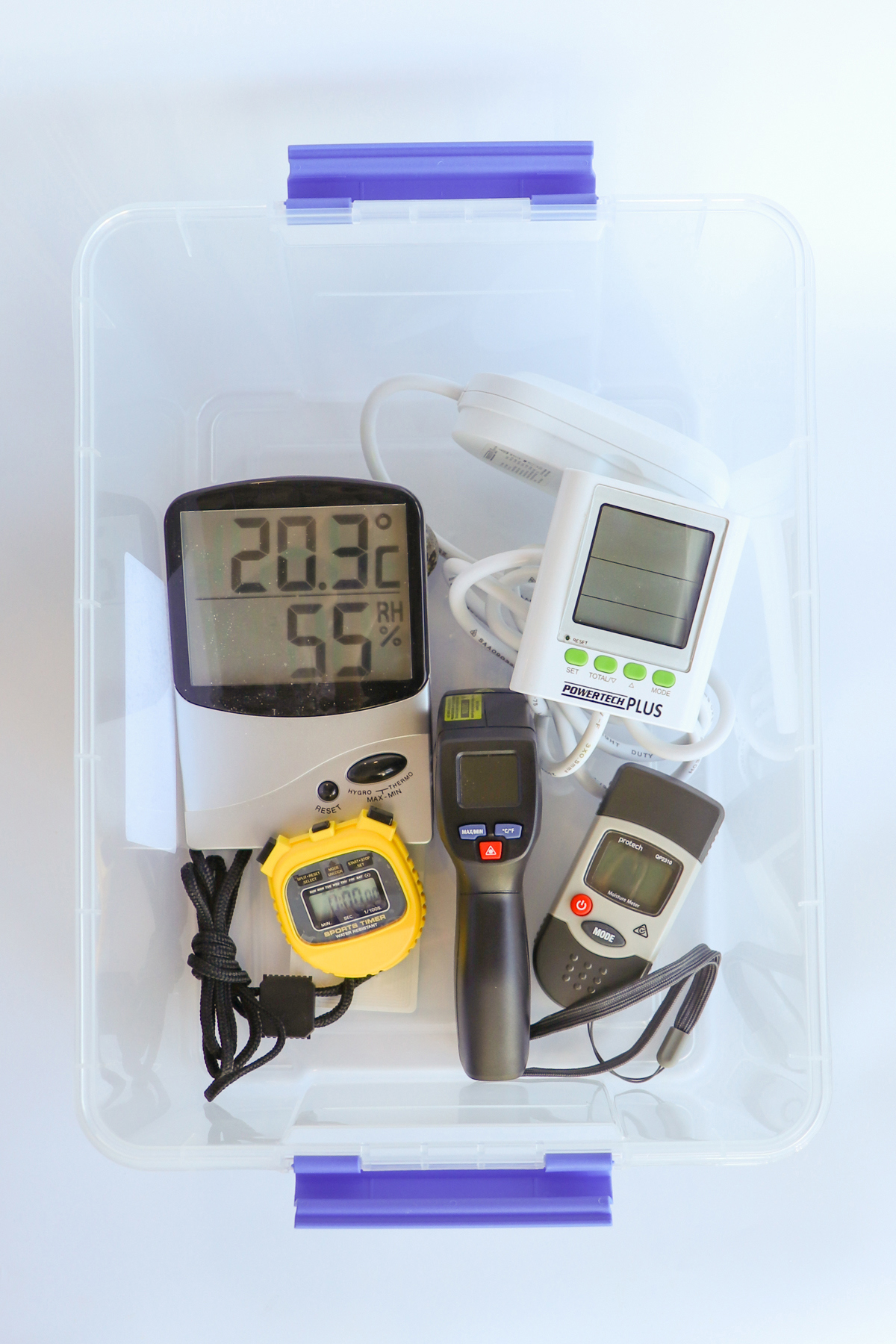 ---
Record sheets
We've included some sample record sheets in the back of the user guide, but if you'd like to edit or print them, you can download these copies:
---
How-to videos
We've created a series of videos to help you understand how to use the tools in the Healthy Home kit. You can also see the Healthy Home Kit playlist on our YouTube channel.
How to use the infrared thermometer
How to use the moisture meter
How to use the power meter
How to use the thermometer