River recharge and private bores
Use this page to monitor how the river recharge scheme may impact the groundwater levels in your private bore. Follow the easy steps to have up-to-the-minute information on current groundwater levels.
Testing different scenarios | Monitoring groundwater levels and quality | Track groundwater levels in your own bore | What can you do if you have no water?
The river recharge scheme will ensure a high-quality and reliable water supply for Waikanae, Raumati and Paraparaumu for the next 50 years, as demand increases with a growing population.
Completed in May 2015, the scheme will add groundwater to the Waikanae River below the water treatment plant to maintain minimum water flow during dry times. This will ensure bore water does not enter supply. For more information, see kapiticoast.govt.nz/river-recharge-scheme.
Council will use eight bores to draw water from the 70–90m deep Waimea aquifer for the scheme when/if needed. When we use these bores, the water level in the aquifer decreases.
While private bores don't tap into the deepest Waimea aquifer, water levels in the layers above it could go down when the scheme is operating.
 

Testing different scenarios
Extensive testing and computer simulation were carried out as part of our consent application to use groundwater for the scheme. A range of population projections and time periods were tested.
Extreme conditions
The worst-case simulation included extracting groundwater for a maximum projected population in Kāpiti in 2060, combined with a 50-year drought. Under this simulation, shallow bores (less than 20m deep) directly adjacent to production wells may experience a temporary decrease in water levels by up to 0.5m, while deeper bores may have a decrease of up to 10m.
Predictive analysis showed no decline in water quality in the Waikanae borefield. Remember, this is a worst-case scenario.
 
Monitoring groundwater levels and quality
As part of our consent, we have an extensive network of monitoring wells in the district to provide on-going information about groundwater levels and quality. Sentinel wells along the coast detect any sea water (saline) intrusion into the aquifers, which could degrade groundwater quality.
If groundwater levels get too low or increased salinity is detected in the groundwater, alarms are triggered alerting staff to respond.
How you can track levels in your own bore
You can check the level of water in aquifers by going to the Waikanae Borefield Level Monitoring website (you will need Chrome, Firefox, Safari or Internet Explorer 9+ to see this information).
Once on the website, check to see if your property is inside the orange line – bores in this area may experience a noticeable reduction in water levels when the river recharge scheme is operating.
1. Enter the address of your property in the search box at top left of the screen: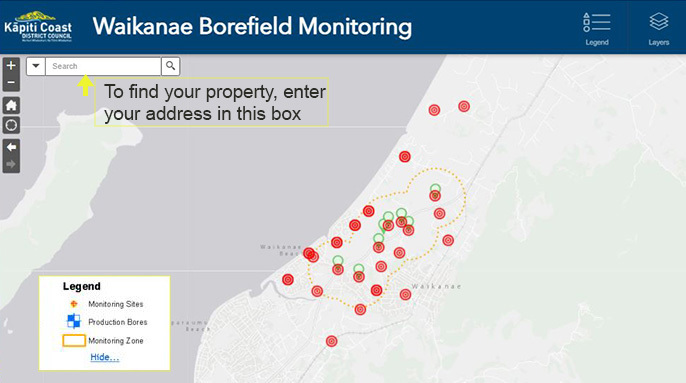 A blue line will appear showing where your property is located: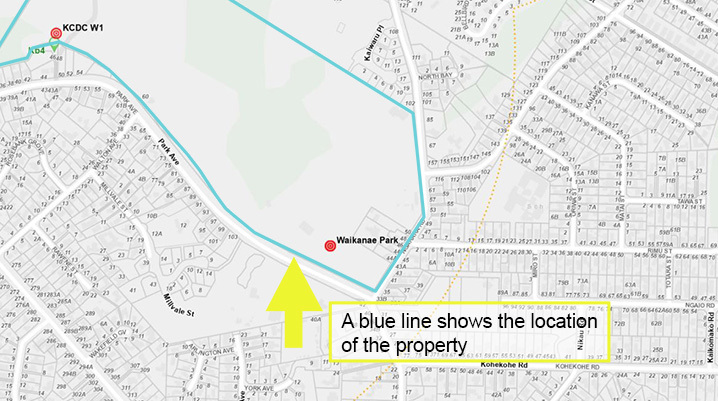 2. Look for closest monitoring site to your property, marked red: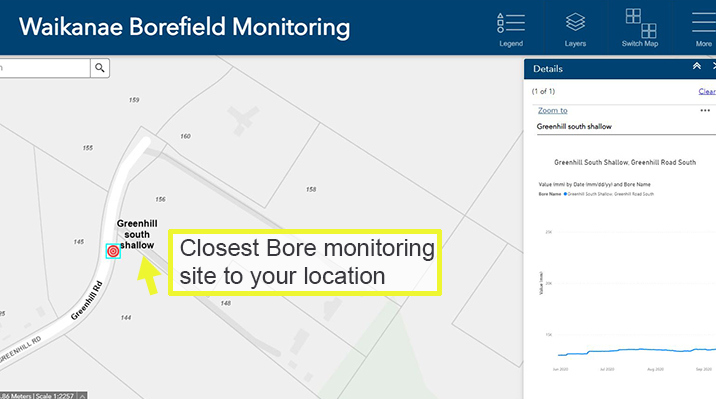 3. Click on the double arrows to enlarge the graph showing water levels at that location:
The graph below gives you a closer look at the water level information available. It shows water levels at the Greenhill Road South site in metres above sea level over a seven-day period. While the fluctuation may look large, the change over the period in this case is only around 0.05m or 5cm.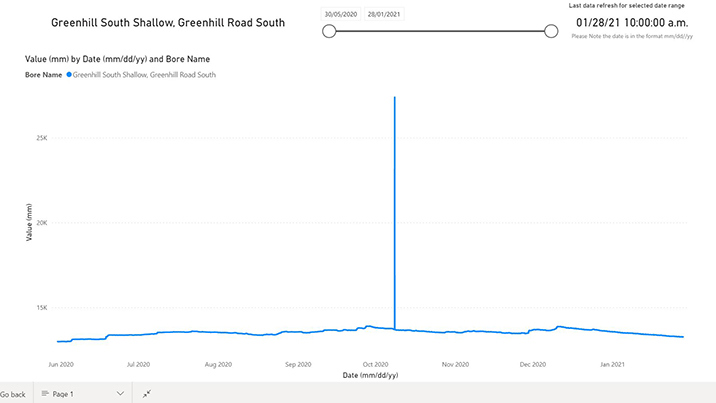 What can you do if you have no water?